---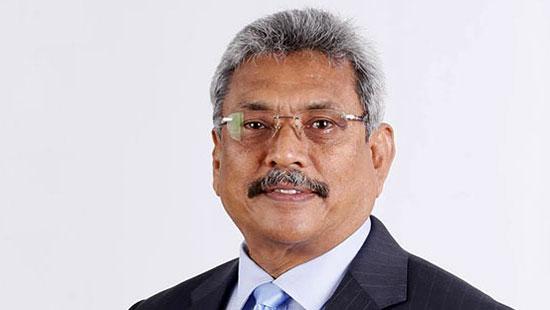 Former Defence Secretary and Eliya Organisation head Gotabaya Rajapaksa said that he doesn't own a single white van as claimed by opposing factions.
Addressing an Eliya conference at Gelioya, Kandy on Saturday, Mr. Rajapaksa said everyone knows who introduced the white van culture and who committed crimes during the period of 1988-89.
"Mahinda Rajapaksa Government never took revenge on individuals or implemented the law against those who are innocent. We had a fortified intelligent service back then which helped us in defeating the terrorism. Most of our intelligence officers were Muslims. It was their contribution which led to the war victory," he said.
He said his leadership given to end the war was not based on a private agenda and that he was simply fulfilling his responsibility to the country.
Meanwhile, Mr.Rajapaksa said all Sri Lankans go through basic plights such as poverty and unemployment irrespective of their ethnicity.
"Sinhalese, Tamils, Muslims and others; they all face problems. There are continuing discussions about specific issues faced by the Muslims and Tamils but these discussions have only been limited to mere election propaganda. Our citizens need a substantial income, a school for their children and employment opportunities. These issues do not see ethnic or religious differences. However, our leaders trying to show to the Tamil community that these issues are because of the Sinhalese community when in truth we all face these issues. We need to address these basic issues first," he said. (Lahiru Pothmulla)