---
Daily Mirror Online will give live coverage of the Budget 2019 reading which would be presented to parliament today.
Though the national income for 2019 is estimated at Rs.2,400 billion, the total expenditure stands at a staggering Rs.4,550 billion.
The budget deficiency for this year is 4.5 per cent of the Gross Domestic Product (GDP).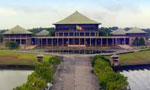 04:27 PM
Parliament session comes to an end.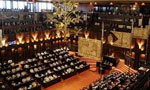 04:26 PM
The appropriation bill will be taken up again tomorrow at 9.30 a.m for debate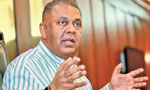 04:25 PM
Finance Minister thanks the President, Prime Minister, Cabinet and other individuals for the assistance received to create the budget.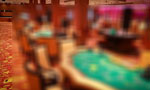 04:24 PM
Entrance fee to a casino will be increased to USD 50 dollars as of June 1, 2019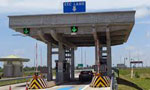 04:23 PM
Expressway tolls will increase by Rs. 100 during rush hour.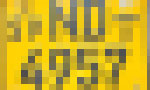 04:22 PM
Citizens also have the ability to customize their vehicle number plates.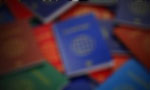 04:21 PM
Chargers for one day service for passports will increase to Rs. 5,000 and the normal service will be at Rs. 3,000.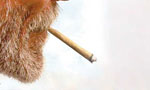 04:19 PM
The levy on 1 Kg of beedi leaves will be increased to Rs. 3,000 from Rs. 2,500.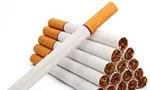 04:18 PM
NBT will be established for the tobacco products, thereby the price of a cigarettes will increase by Rs. 5 as of June.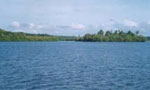 04:16 PM
Rs. 300 million has been allocated for the rehabilitation of giant tanks.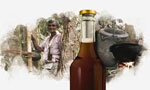 04:13 PM
Rs.100 million has been allocated for the production of jaggery and toddy bottling industry in the North and East.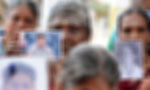 04:11 PM
Communicating out reconciliation efforts are critical. Towards this, I propose to allocate Rs. 200 million to the office of reparations for awareness programmes and set up the office. Rs. 6,000 will be provided to families of the missing until their cases are taken up by the Office of Missing Persons.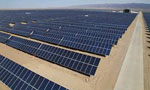 04:05 PM
Solar power projects to establish solar power in temples, Rs. 300,000 will be provided to each temple to establish this system.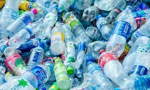 04:03 PM
Appropriate replacements will be introduced before September 1, with the aim of discouraging single-use plastic products.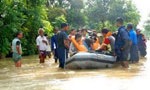 04:03 PM
Rs. 20,000 million has been allocated for disaster management. The Natural Disaster Insurance will be strengthened and the instalment will be increased to 1,500 million.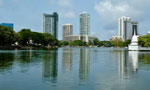 04:02 PM
Rs. 1000 million has been allocated for the beautification of Colombo.
04:00 PM
Work on 15,000 brick and mortar houses in the Northern and Eastern Provinces will commence in 2019, with an allocation of Rs.4,500Mn being already made. A further Rs.5,500Mn will be made available for these initiatives.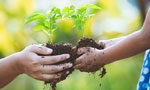 03:59 PM
To maintain environmental sustainability, we will establish student and community societies with each being allocated Rs. 2.5 million each.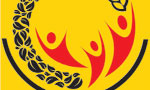 03:58 PM
Rs. 10,000 million will be allocated to remove the Samurdhi fund. We are giving each Samurdhi beneficiaries access to their accounts to withdraw Rs. 30,000 twice a year.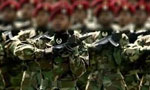 03:48 PM
The Commandos allowance for all military personnel will be increased to Rs 5,000 from Rs. 1,000 and we will also increase their housing allowance by 30%. Uniform allowance will be increased to Rs. 600 from Rs. 200.
03:46 PM
State employees salaries have increased by 107% as of 2015. State employees will also have an increment of Rs. 2,500 from July.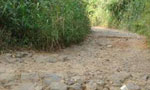 03:43 PM
Rs. 10 billion has been allocated to develop rural roads.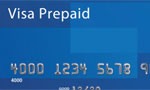 03:41 PM
Prepaid card and GPS centered bus system will be established in the future. A central digital platform for bus services will be established. 250 buses will also be added to the SLTB. We will bring in buses that are accessible to differently abled persons and we have allocated Rs. 1,500 million for this. Light Railway transit system will begin construction this year and we have allocated Rs. 5,000 million for the project.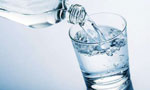 03:39 PM
Rs. 45,000 million will be allocated for drinking water projects across the country.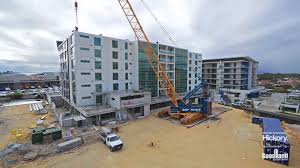 03:38 PM
Construction of new buildings should be accessible for differently-abled persons and as of January 1, 2020. Permission will only be given to plans that include accessibility for disabled individuals.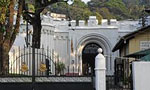 03:36 PM
Bogambara prisons will be made a public place and we have allocated Rs. 750 million to develop it.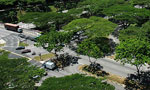 03:36 PM
Rs. 10,900 million has been allocated for the creation and maintenance of urban wetland projects.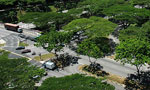 03:35 PM
Colombo is now becoming the garden city of Asia. We have allocated Rs. 8,000 million for the urban rejuvenation programme. Rs. 3,000 million has been allocated for the Sukitha Purawera programme.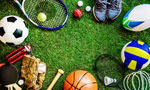 03:30 PM
Rs. 3,800 million dedicated for cby the government and we have also allocated Rs. 300 million each to develop the Bernard Aluwhiare grounds in Matale and another in Kollonnawa.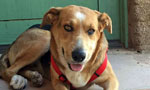 03:28 PM
A sterilisation programme will be established and Rs.100 million is allocated towards this.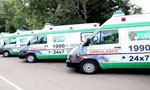 03:26 PM
'Suva Sariya' will be developed further and we have allocated Rs. 600 million. Another Rs. 1625 million will be allocated to developed emergency care for patients.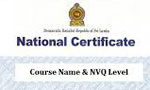 03:25 PM
NVQ certification facilities will be implemented at selected Army camps.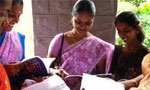 03:24 PM
Rs. 400 million has been given to the Ministry of languages to train teachers in Tamil medium.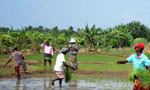 03:21 PM
Rs.2,410 million has been allocated to complete the canals and headworks of 7 major projects in 2019, Deduru Oya Project, the Menik Ganga Reservoir Project and the Morana Reservoir Project, which will directly benefit almost 21,000 families engaging in Agriculture.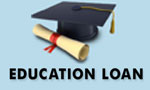 03:20 PM
There are 300,000 A/L students, but only 30,000 enter local universities and some students don't have sufficient funds for higher education. Therefore we will introduce the My Future loan scheme. We have allocated Rs. 200 million. Fourteen (14) students at A/L to receive full scholarships to Harvard, MIT, Oxford, Cambridge etc. Next year increase to 28. Will be bonded for 10 years upon return.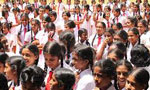 03:17 PM
Students who have excelled in studies will be given internships to top-notch universities, we will begin by offering 14 students on internships this year and we hope to send 28 students. The only requirement is that students return to home when their studies are complete and work for at least 10 years.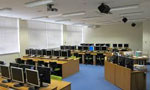 03:15 PM
We will construct labs, library and infrastructure. We have allocated Rs. 32,000 million. We will allocate Rs. 100 million for training programmes for teachers which will be conducted during the during the school holidays.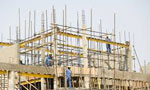 03:13 PM
Local construction industry - No foreign company will be allowed to bid without forming a joint venture with a local company. Cost of construction will be reduced with the removal of the Nation Building Tax (NBT).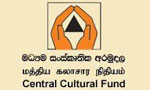 03:11 PM
Central cultural fund sites will ensure that tickets for foreign students will be reduced by 50%.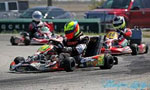 03:10 PM
Remove customs duty on go-carts, tires for go-carts, cess removed 0.25% from 0.5% to promote Sri Lanka as a sports destination.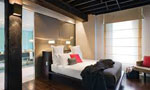 03:09 PM
April 1, 2020, can register hotels and establishment if they have 5 rooms only. The registration process will be simplified in keeping with this.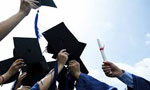 03:04 PM
1,000 art graduates will be trained through internships and Rs. 25,000 will be paid by the government, Rs. 300 million has been allocated for this.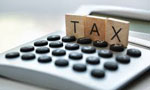 03:00 PM
Import cess will be subject to phasing out para tariff phase out over five years.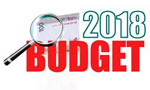 02:59 PM
2018 budget we announced the launch of the export market access scheme for which Rs. 250 million will be allocated.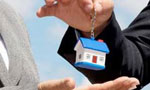 02:55 PM
Home Sweet Home loan scheme for newly married couples. The loans have a repayment period of 25 years and they have a 6% interest rate.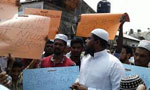 02:54 PM
We have deployed resources to resettle Muslim refugees in the North.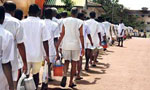 02:53 PM
Ambepussa and Weerawilla have been chosen to set up areas for prisoners. We will also make a village in Dompe to teach women prisoners arts and crafts, we have allocated Rs. 50 million towards this.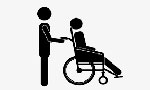 02:50 PM
Differently-abled persons will be given Rs. 5,000, we will provide this to 72,000 individuals and we have allocated Rs. 4,300 million towards this.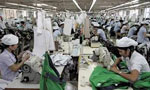 02:48 PM
Only 30% of females are part of the working population. We will develop day care centers across the island. The presence of women in senior roles are limited. The security and regulations commission will be encouraged to bring in more women. We will amend labour laws to ensure women are able to works from home.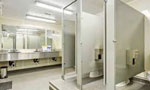 02:47 PM
Every main bus stations and railway stations will have washrooms for men, women and the disabled. I invite the private sectors to maintain this.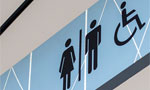 02:41 PM
Even though we have developed with new roads and expressways but there are 1 million people with no sanitary facilities in the country. More than 100,000 in Hambantota district have no sanitary facilities. There are 25,000 houses with no washrooms in Monaragala. When this end we will promise that there will be no house without a washroom we will allocate Rs. 4 billion towards this.
02:41 PM
Free glass of milk for primary school children across the country.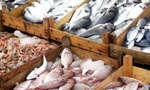 02:39 PM
Fish imports to Europe increased by 14%. We will construct two new harbours at Pesalai and Mandaitivu and have allocated Rs. 113,000 million.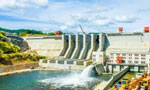 02:37 PM
Moragahakanda multipurpose project will be finalised by 2020. For the Yala Maha seasons Rs. 12,000 million has been allocated for the construction of waterways in Wayamba, Maha Ela Minipe construction.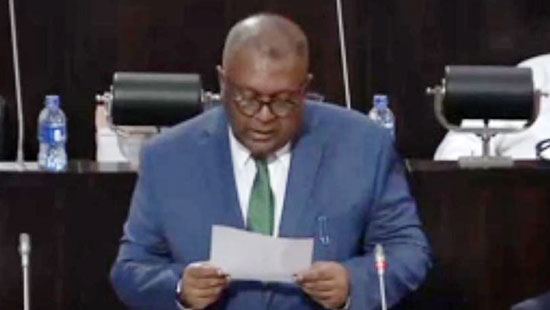 02:34 PM
Ceylon Cinnamon will be subjected to compulsory inspections and we will allow a grace period of 12 months for the producers. Balapitiya and Kosgoda training facility have been allocated Rs. 75 million.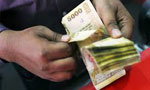 02:32 PM
The Diri Saviya loan scheme will be developed further to poultry farmers. Rubber has been a scarcity in the country. We have allocated Rs. 800 million to develop this industry.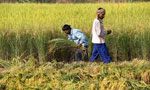 02:31 PM
We will help farmers in Hambantota and several other districts. Rs. 250 million has been allocated for the first phase. Storage facilities will be in Kattipola, Jaffna and other districts.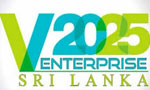 02:29 PM
Enterprise Sri Lanka will become the ecosystem for large scale development and networking. The public is encouraged to call 1929 and inform officials about the bank officer who discourage customers.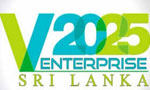 02:25 PM
Enterprise Sri Lanka is centred in the youth, to create young entrepreneurs. We will develop this programme and we will conduct awareness programmes across the island. Members of the National Youth Center will be given priority in the scheme, we have already dispersed Rs. 60,000 million already. The Government was already bored a significant burden of the interest and therefore allocate Rs. 500 million to create a fund to help entrepreneurs.
02:24 PM
Religious centers will be increased to Rs. 10 laks from Rs. 5 laks.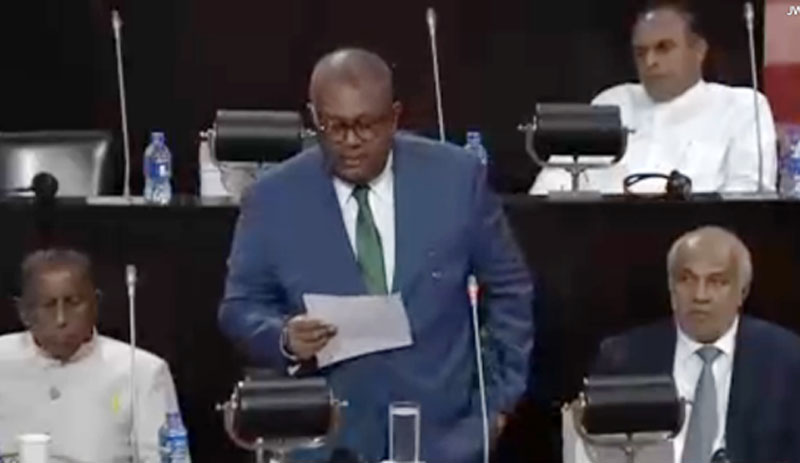 02:24 PM
'Gamperaliya' will focus on the infrastructure needs and bridge the gaps of facilities that are needed. We have allocated Rs. 48,000 million and already began work. This is the first cabinet paper that we brought when the cabinet was reconvened.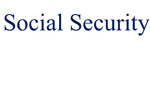 02:22 PM
We will continue this element and strength is a key element this year. Social security investments are a focus, health and education allocations will be given priority.
02:18 PM
Imports were 10% of the GDP while the exports were 14% of the GDP. We believe in growth led by free enterprise and private enterprise, this was what we introduced by the previous budget.

02:17 PM
We inherited an economy that was a ticking time bomb from the previous government and we have been able to control the situation now.
02:13 PM
The rupee had appreciated by 1.5% against the dollar as of late. We now have the opportunity to continue the projects that we brought in. We have been able to keep the budget deficit at 4 per cent.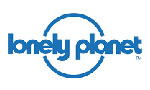 02:12 PM
Lonely planet has made Sri Lanka a tourist destination, we were able to increase the tourist arrivals in the country.
02:10 PM
In the face of economical changes and turmoil, we were able to bring the economy to a better place.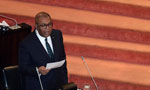 02:09 PM
"I am happy to present the budget for 2019 today. The economy has settled down after the turmoil at the end of the previous year and has attained growth", Minister Mangala Samaraweera.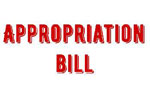 02:07 PM
Second reading of the Appropriation Bill begins.
02:07 PM
Parliament session begins.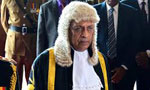 02:06 PM
Speaker Karu Jayasuriya arrives in parliament.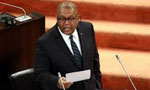 01:58 PM
Finance Minister Mangala Samaraweera arrives in Parliament to present the budget for 2019.