---
Prime Minister Ranil Wickremesinghe yesterday said the Easter Sunday attacks would have been prevented if the new Counter Terrorism Bill which provides for territorial jurisdiction was passed in Parliament without delay.
Prime Minster said this during an interview with Daily Mirror last afternoon.
"No anti-terrorism law in Sri Lanka provides for territorial jurisdiction under which a cadre belonging to an international terrorist organization could be arrested in Sri Lanka if they are found. Not even the penal code provides that provision.
"We have included this provision in the new Counter Terrorism Bill. However, it is stuck in Parliament for months. The Easter Sunday attacks should have prevented if this legislation was passed," he said.
Also, the Prime Minister said informing political leadership on the impending attacks on Easter Sunday was not important as Defence authorities should have acted upon the warnings given by the intelligence units on the Easter Sunday attacks.
"There has been no breakdown in the intelligence services but the issue has been that the Defence authorities had not acted upon the warnings," he further said. (Yohan Perera)
Video by Buddhi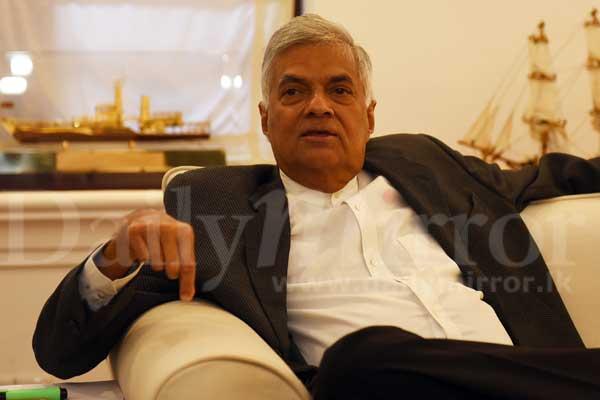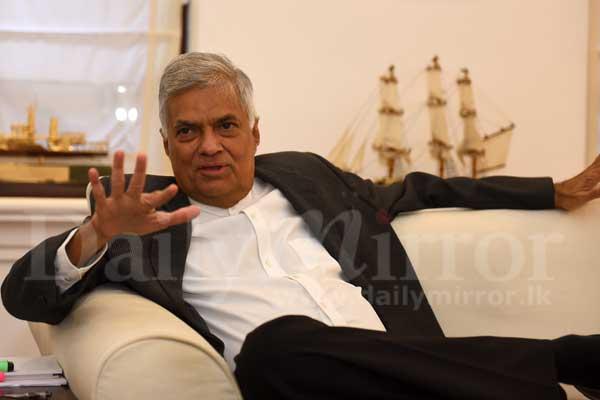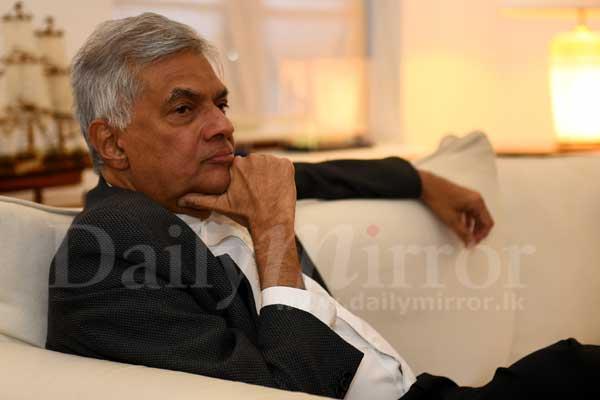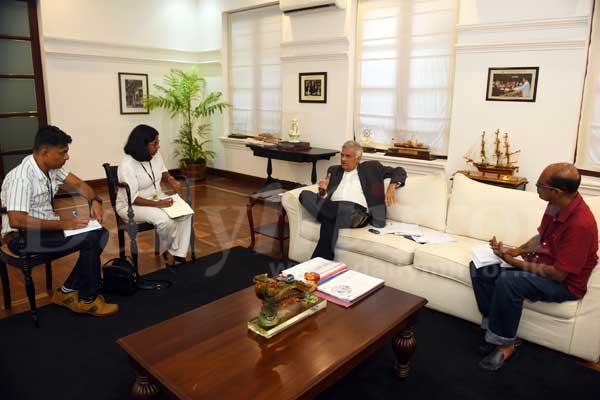 Pix by Nisal Baduge