---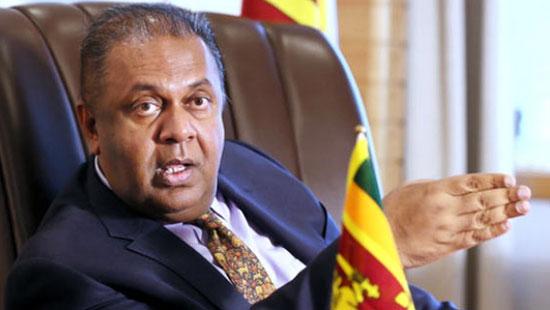 The Government of Sri Lanka almost pulled off the impossible by having President Barack Obama in Sri Lanka in 2016, Finance Minister Mangala Samaraweera said on Tuesday.
He revealed this at the opening ceremony of the latest American Corner at Matara which was also attended by US Ambassador Alaina Teplitz and Matara Chamber of Commerce and Industry Board President Metta Widanagamachchi.
Addressing the gathering, Minister Samaraweera said the date former President Obama gave for a one-day visit while visiting the region was the same day as the Vesak Day.
"It was the only day that was available for him and we had to regret it with great sadness because if he did come then, that certainly would have been a historical visit but I'm sure in the future one day, we certainly will have the President of the US coming here to Sri Lanka," he said.
He also said that the US Government approved the Foreign Military Financing as well as the Millennium Challenge Corporation Compact Programme for Sri Lanka. "This was put on hold, but we are looking forward to a new team coming to Sri Lanka next month and I'm hoping that the board meeting to be held in March will decide to give us that elusive compact again," he said.
Commenting on the American Corner, Minister Samaraweera said Matara is now offered to be directly connected to the United States, where there are ample opportunities for business, education, cultural and other prospects.
"Specially at a time when we endeavour to regain Sri Lanka's historic role as a major trade, maritime, and shipping hub in the Indian Ocean, it is important to improve connectivity to the outside world. Matara had been since ancient times, known for its entrepreneur spirit and the old Dutch Fort here remains evident to a very active commercial centre in the Southern coastal belt.
The United States, being the largest export market for Sri Lanka, accounting over 25% of our total exports, the opening of an American Corner in Matara offers greater opportunities. As for the manufacturers and producers in the South, you have to seize this momentum with the support of the Matara Chamber of Commerce and Industry to expand trade, investments and exports to one of the best and largest markets in the world," he said. (Lahiru Pothmulla)