---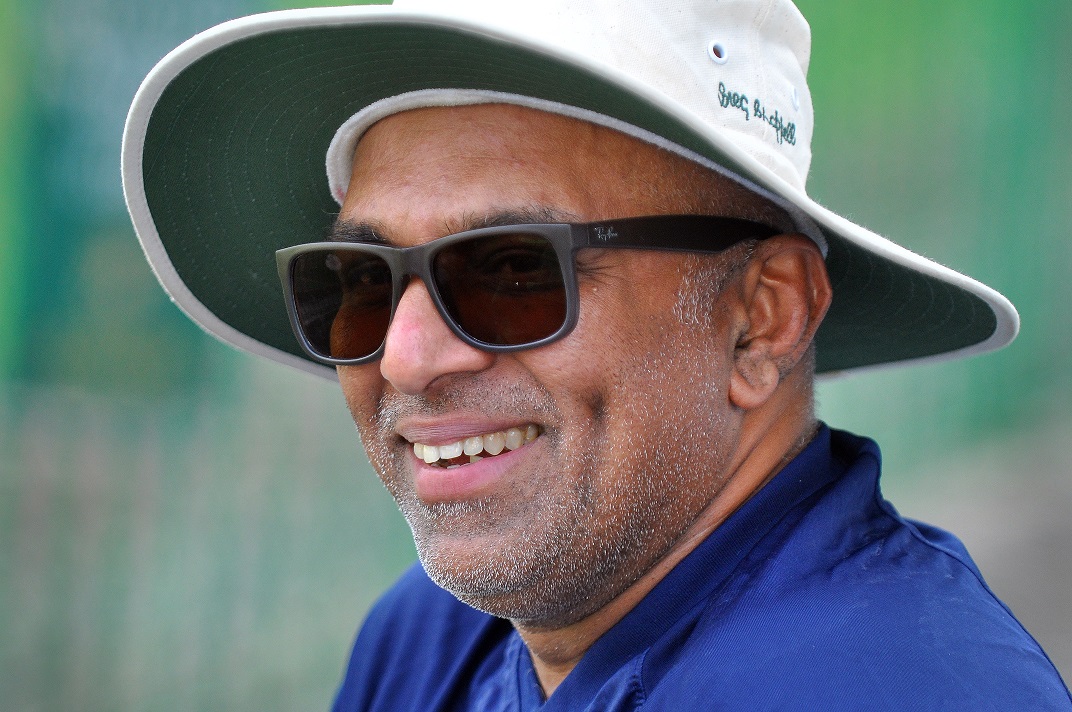 By Champika Fernando
Sri Lanka's new national coach has given himself three years to turn the team around before heading back to his family in Australia—and his first priority will be to ensure that his charges win every match played at home.
"Probably, three years down the line, I will not be doing this job," the 49-year-old Chandika Hathurusingha, a father-of-three, said in an interview with the Sunday Times. "I will go back to my family." Hathurusingha still had two years of his contract with Bangladesh Cricket Board (BCB) left when he was approached by Sri Lanka Cricket (SLC).
After discussing his options at length with his wife, they decided that the timing was right to accept the new offer as he could return to his family after a fresh three-year contract, rather than completing his commitment in Bangladesh and then taking up with SLC.
"The opportunity to coach my country was the biggest motivation, as was the timing," he said, later hinting that his BCB perks were much higher than what SLC was giving him. "Not only did I want to coach the Sri Lanka team, I did not want to stay away from my family, who don't travel with me, for an extended period of time. So, rather than work another two years in Bangladesh, I felt it was better to take up the job here."
But it was not the first time the SLC offer came his way, Hathurusingha revealed, while supervising a training session at the Kettarama Cricket Stadium. He turned it down at least four times. And before finally agreeing (by then, he had already decided to move away from Bangladesh Cricket), he stressed to the SLC that he needs freedom to do his job.
"Yes, I did have some concerns and requests," he said, revealing that the overtures had come through K Mathivanan, SLC Vice President and, later, the President, Thilanga Sumathipala.
"I had an honest chat with both of them. I told them what I really wanted from the Board and they assured me of their fullest support." Hathurusingha, however, refused to elaborate about the concerns he had expressed to SLC saying "it will not help anyone": "One of my biggest requests was a free hand to work. And to work with freedom, I need help from the coaching staff, to have them around me, as well."
Notwithstanding much meddling in the past, Hathurusingha expected this time to be different. "I think everyone is looking forward to me working with the boys and getting the best out of them," he said.
"Enough things happened in the past. They (SLC) have probably learned from those. I don't think I would be the first to go (if there's interference)." "This was one of my dreams," he said, of coaching the national team. "As a player, it is your dream to play for your country. As a coach, it is your dream to coach your country, the ultimate honour."
"My objective," Hathurusingha continued, switching to strategy, "is to be unbeaten at home. We have to be dominant at home. Away from home, we need to take it step-by-step, to overcome the hurdles we have not done so far." Hathurusingha elaborated that white-ball target—limited overs cricket—was Sri Lanka's biggest challenge.
The team's focus now is the World Cup 2019 in England. "We have already identified the kind of combination and game plan we need to compete in England." The team will use T20 cricket and white-ball cricket to afford much-needed exposure for the players.
"For instance, if we think a fast bowler bowling at 140-145 should play the World Cup, he should not go to England with just five one-dayers under his belt," he explained. "He should have played at least 20 one-dayers by the time he reaches England. As we do not have that many matches in ODI cricket, T20 is a format we can expose them to." Hathurusingha said he has already made a presentation of his ideas to the selectors and the SLC Board.
In Test cricket, he added, the challenge would be to win series. Overall, stability and consistency was key. "This is something I will insist on from the start," he asserted. "I have done it already with the selectors and the Board. We need to bring stability into the system to ensure good outcomes." "If you, as a selector, are good at judging a player, and you give him an opportunity, you need to give it time to see whether your judgment is right or wrong," he said. "If you keep changing (him) quickly, it means your judgment is wrong—and not the player." But how long must a player be granted to establish himself? "I don't think anyone has found the magic number," Hathurusingha reflected.
"The selectors are there to select players because they are good at it. They need a free hand to be patient with the players. The number also depends on various other factors—the oppositions, the playing conditions, the maturity of the player, whether he is a future player, whether we are developing him or bringing him up for a particular series."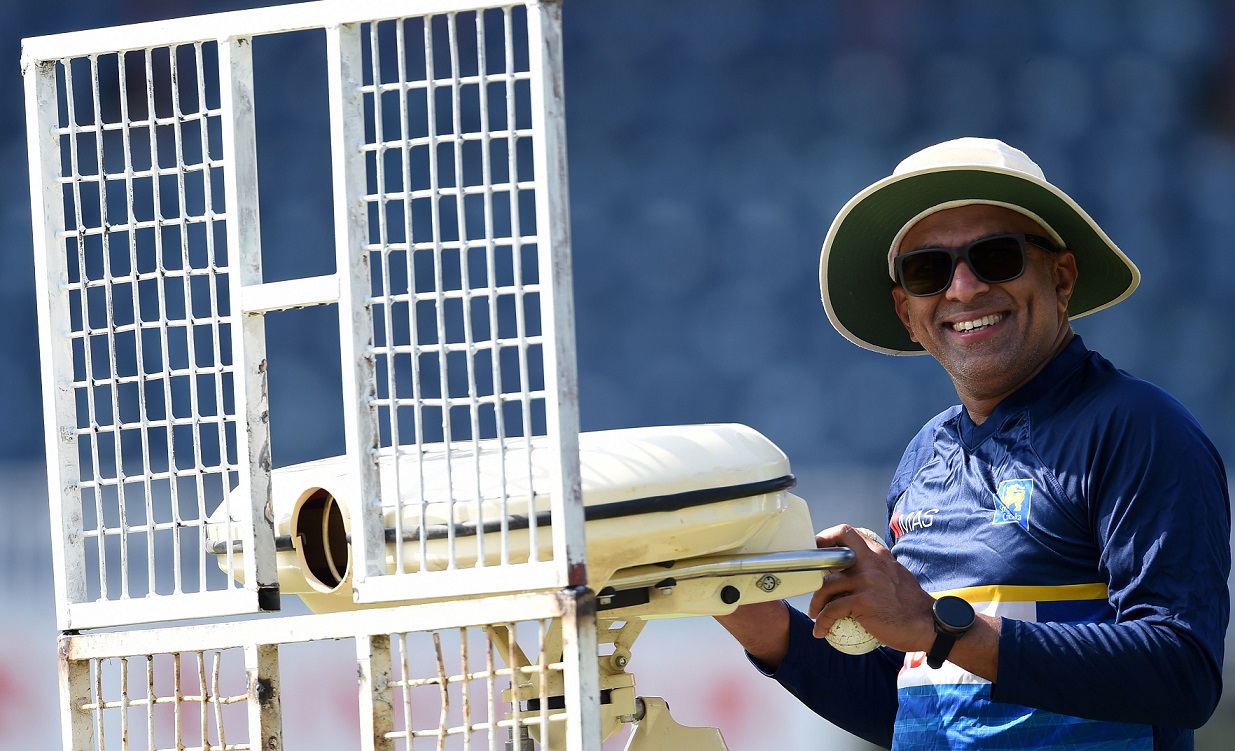 Sri Lanka's weak domestic cricket structure came up for scrutiny. "When you have a weak domestic cricket structure, what happens is that your talent identification is also poor because they perform well in poor competitions. However much people might say a particular player has scored this number of runs and taken this number of wickets, at international level he will not perform the same way. So your identification is wrong"
"What we can do—and what SLC is doing really well is to have a very good A-team programme," he pointed out. I didn't have that support from the BCB. Bridging the gap between first-class cricket and international cricket with A-team cricket is the way forward." It wasn't always possible to have "super stars" in a side, Hathurusingha said. "You are lucky, as a country, if you keep producing cricketers (like Kumar Sangakkara and Muttiah Muralitharan)," he pointed out.
"They are not only the best in the country, they are the best the world has ever seen. We were blessed with them. They don't come every year or every other year but once in an era." "But if you look at our test captain Chandimal, he is among the ten batsmen in the world while Rangana Herath is among the top three bowlers," he said. "So we do have super stars in the current set-up. What we do not have is the right combination, the right game plan."
Hathurusingha said that, looking in from the outside, he had seen potential in the Bangladeshi players that he eventually coached to greatness. He also knew they had not been maximising that potential tactically or technically. He saw that their training habits were not up to international standard or on the right track.
"Mentally, they had a defeatist mindset," he said. "They were happy with what they had. These are the two big areas I changed." The Sri Lankans, too, were not playing to their potential but he could not pinpoint one or two reasons for their repeated failures. A key drawback, however, was a lack of stability in the team as well as a winning strategy combined with an implementation plan.
"I have been working with a pool of cricketers during the last two days and those are the best we have," Hathurusingha said, when asked if he wanted to scout around. "If we have somebody outstanding, obviously he has the chance of being fast-tracked into the system," he explained.
"I don't know whether there are cricketers good enough but they have to be outstanding. I'm not looking for mediocrity." Hathurusingha also harked back to his "very normal upbringing".
His father was a soldier and his mother was a nurse. "We had enough backyard to play street cricket, growing up," he reminisced. "I played cricket in the street like anyone else." "One day, when I was at Veluwana Vidyalaya, my father came and said, 'Your school is forming a cricket team. Do you want to join?' I said, 'Yes' and went for practices. This was when I was in Grade 4. So I started playing cricket and got into the team." "Veluwana was a junior school," he said. "So I had to move to another school to do my studies, which I was good at. So I got into Ananda through my studies, not through cricket."
Hathurusingha's most treasured memory is of playing for Sri Lanka U19 before playing school cricket. "It was unprecedented and will not happen again," he smiled. "I was very proud of that. I was lucky and it had a lot to do with the club I was playing with at the time (Tamil Union). They pushed me into the trials and, fortunately, I scored runs at the right time to catch the eye of the selectors." He also cherishes his Test debut. "I was not even among the standbys," he said.
"Someone got injured in New Zealand and I was flown in. I started scoring runs straightaway. I made 80s and 70s on my Test debut." His journey to being one of the best coaches in international cricket was peppered with challenges. "I am very good at forgetting my bad memories," he grinned.
"I just look forward." From 2001 to 2003, Hathurusingha underwent a particularly difficult period. He was dropped from the national team after the 1999 World Cup. "I had tried very hard," he recalled. "If you look at records, I became the Player of the Tournament for three consecutive seasons but still did not get a chance to come back. I always believed that hard work pays off. But it didn't happen." His upbringing helped him overcome hurdles. "Like I said, my father was a soldier," he said. "He was very tough. And my mother was a nurse.
This combination really helped me. When you are a nurse, you have a lot of empathy for people. So, between the tough upbringing of my father and the empathy of my mother, I grew up in a very loving environment." Hathurusingha has now been married for 19 years to his wife, Shivika. He has two sons and a daughter aged between 11 and 19 years of age. The eldest, Kalan, plays cricket for a Sydney university. He might continue, if good enough. But his father does not coach him as "they don't listen to me".
It had been difficult to leave Sri Lanka for Australia in 2010, when he was sacked as shadow coach for returning early from a tour of Zimbabwe. He had to wrench his family away from their home to a country where he had no security of a job. But there is no questioning that Hathurusingha is elated to be back. "This is where I was born and where I played cricket," he said. "Coaching your motherland is the greatest reward. It's the biggest honour and I'm loving it."