---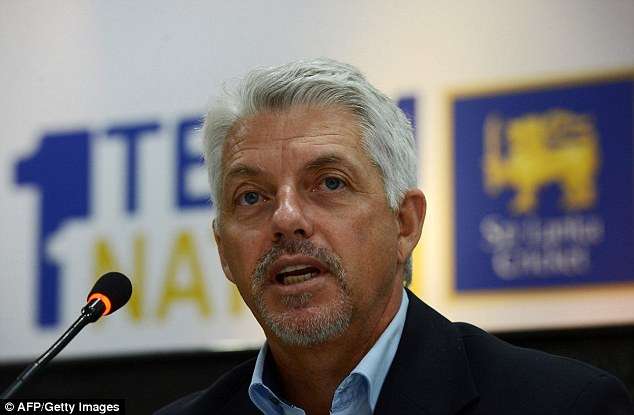 World cricket chiefs have again urged Al Jazeera to release all the material it has regarding corruption within the sport after the television station made a number of spot-fixing allegations in a recent documentary.
The International Cricket Council said Friday it wanted to conduct a "thorough and fair" investigation and indicated this would not be possible until it had all of the material, including as yet unbroadcast footage, from the Qatar-based channel.
"I ask Al Jazeera to release to us all the material they have relating to corruption in cricket," said ICC chief executive David Richardson in a statement issued from the global governing body's Dubai headquarters.
"We will conduct a full, thorough and fair investigation and will ensure no stone is left unturned as we examine all allegations of corruption made in the programme," the former South Africa wicket-keeper added.
"To do so, we need to see all the evidence they state they possess.
"I am encouraged by their public commitment to cooperate and now ask that they do so, in releasing all relevant material.
"We understand and fully respect the need to protect journalistic sources and our ACU (anti-corruption unit) team have worked with other media companies on that basis.
"However, to prove or disprove these allegations, we need to see the evidence referred to in the programme." 'Cricket's Match-Fixers' saw Al Jazeera make contact with an Indian-based member of a fixing syndicate said to be linked to the notorious D Company crime gang.
Al Jazeera re-stated Friday its desire to work with the relevant authorities in ridding cricket of corruption.
But an Al Jazeera spokesman, in a statement, said a meeting with the ICC at this time would be "premature".
The statement added that Al Jazeera had to take into account "ongoing legal considerations, including potential criminal investigations into the match-fixing allegations in Sri Lanka and India".
"That being the case, a meeting with the ICC would be premature at this stage," it added.
"It should be borne in mind that in certain respects the broadcast puts the ICC itself under the spotlight, although we are confident that this will not ultimately be a bar to co-operation in due course."
The documentary suggested as yet unnamed England and Australia players had been involved in fixing activities in India.
England captain Joe Root and Australia skipper Tim Paine have, however, since both dismissed the Al Jazeera allegations relating to their respective teams.