---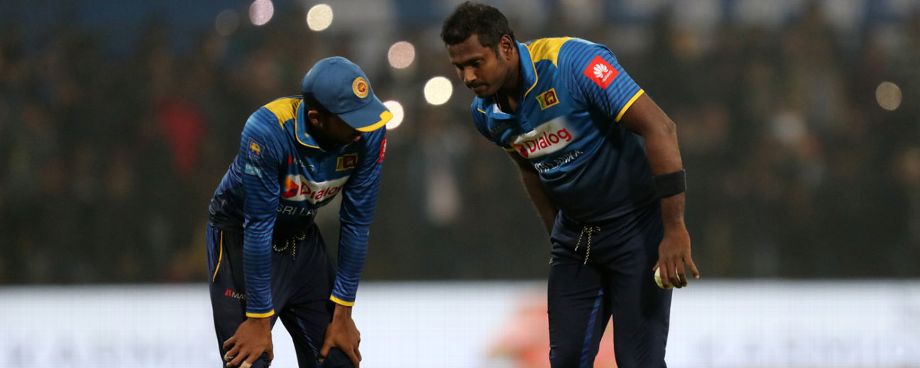 Angelo Mathews has been ruled out of action at least for two weeks with the hamstring tear he sustained during the second T20I against India on Friday. Mathews expected to arrive in Sri Lanka on Sunday.
Mathews who has had a long-standing woes with leg injuries this year pulled up an injury as he ran in to deliver the third ball of his third over in the T20 in Indore. He was forced to leave the field without completing the over and did not return to bat.
According to Sri Lanka team management, Mathews has suffered a grade one tear. He will not be available for today's third T20 against India and will put his chances of playing in the forthcoming Bangladesh series at risk.
Since the middle of 2015, he has missed a full tour of Zimbabwe, come home early from a tour of South Africa, missed Bangladesh's tour of Sri Lanka, and missed a full tour of the UAE - all because of various leg injuries.
Since then Mathews has stopped bowling in Test but continues to bowl in limited over cricket.