---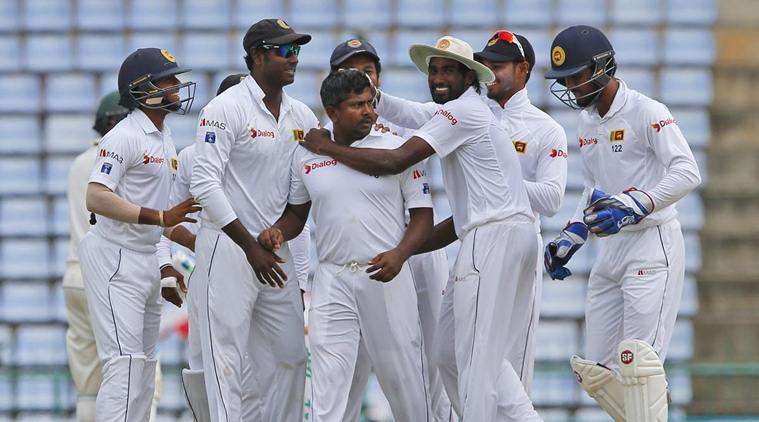 Hidden cameras capture damning vision of match-fixing plot at iconic Sri Lanka venue
A documentary by news organisation Al Jazeera has allegedly uncovered a match-fixing scandal involving the curator of the Galle International Stadium in Sri Lanka, where Australia were thrashed inside three days in 2016.
The documentary, which airs on Sunday morning, shows Galle stadium assistant manager and curator Tharanga Indika claiming to be able to prepare a pitch to suit a desired outcome.
Al Jazeera's investigation reveals the pitch for the Sri Lanka-India Test at Galle in 2017 was doctored to favour batsmen, while the match-fixers allegedly exposed in the documentary – Robin Morris and Tharindu Mendis – also claim the next match to be targeted is England's Test at the same venue in November.
The Australian reports the documentary will air allegations that the pitch used for the 2016 Test at Galle, where Australia were bowled out for 106 and 183 to lose by 229 runs, was doctored.
In that Test, 18 Australian wickets fell to spin bowling as the tourists failed to bat more than 85 overs across both innings.
Cricket Australia today confirmed relevant players had been warned about the documentary.
The International Cricket Council has launched its own investigation into the findings of the documentary, saying in an official statement "will take the contents of the programme and any allegations it may make very seriously."
The ICC has been in contact with Al Jeezara since October last year, but Al Jazeera has not shared any evidence with the ICC to support its investigation.
Al Jazeera's investigation used hidden cameras to reveal how alleged match-fixer Morris pays the groundsman, Indika, to prepare the pitch unlawfully. Indika was reportedly paid $37,000 to doctor the pitch.
In return for information about the pitch, Morris demands 30 per cent of winnings for info for matches in which he controls the result.

The documentary explains how the pitch for the 2017 Test between Sri Lanka and India was made hard and in favour batting. The men then placed a bet on a high first-innings score, which came off when India scored 600.
"India was set for a batting wicket. Our guys didn't play well," Indika is captured saying.
"Yes, if you want a pitch for spin bowling or pace bowling or batting, it can be done.
"We leave the wicket uncovered for about two weeks. Don't water it and this will cause damage to the wicket."
While there are ICC officials who inspect the pitch, Mendis says there are techniques to doctor the wicket that go undetected.
"One thing he can do during the match is the brush thing," Mendis says.
Morris later added: "You just do it slowly. What they do then is press it inward."
The Telegraph UK reports Indika and Morris have denied any involvement in pitch-fixing, while Mendis did not respond to requests.
Yesterday, Cricket Sri Lanka announced retired Supreme Court judge, Honorable Justice Rohini Marasinghe, will conduct an independent inquiry into match-fixing allegations involving Panadura CC and Kalutara PCC.
The match in question was a first-class fixture in January 2017 at Surrey Village in Maggona, a coastal city south of Colombo, where more than 600 runs were scored on the final day and the victory target of 165 was chased down in 13.4 overs by Panadura.
-cricket.com.au