---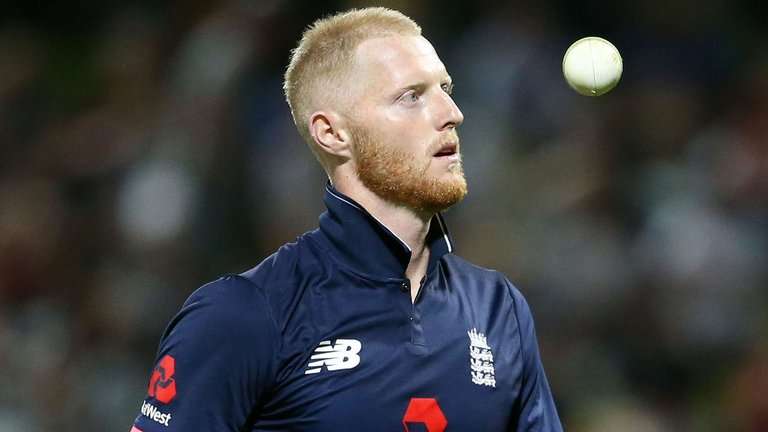 Ben Stokes will return to England's line-up for the third Test against India on Saturday just days after being acquitted of affray.
All-rounder Stokes missed England's second-Test victory at Lord's to attend Bristol Crown Court, but was restored to the squad shortly after being cleared on Tuesday.
The 27-year-old, who took 4-40 as India stumbled to a 31-run defeat in the series opener at Edgbaston, comes back at the expense of Sam Curran, who misses out despite being named man of the match in the first Test.
England, already 2-0 up, can wrap up the five-Test series with two games still to play with victory in Nottingham.
Skipper Joe Root Root admitted that dropping Curran was "probably one of the most difficult decisions I've had to make as captain" - the Surrey player averaging 37 with the bat and 24 with the ball so far in his three Tests.
"I just sat down and told him; the difficult part is that everyone is performing so well. I think some people would see it as the easy option to leave Sam out but he's offered so much to this bowling group.
"At the start of the series I said to the team that for us to win a five-match series against the best side in the world, it's going to take more than 11 players. It's about us as a squad performing collectively for five games.
"He [Curran] has played a massive part in the first two and it might be that he comes back in later on. He's unfortunate to miss out but what he's done so far has been nothing short of high-class."
Root insisted that he has no doubts that Stokes is mentally prepared to return to the Test arena after speaking to the all-rounder individually.
"He's just desperate to get back playing cricket - it's obviously his main focus moving forward," said Root. "I sat him down yesterday - just me and him - and asked him where he was at.
"He told me that he's desperate to get out there; he wants to put in performances and concentrate on his cricket now. He felt like he was ready to play; we obviously assessed his fitness over the course of the two days and made that call."
India will be led by Virat Kohli after the captain eased injury concerns by saying his back feels "absolutely fine".
Kohli was forced off the field at Lord's due to the problem but took a full part in training on Thursday, stressing that back pain is something he has successfully managed since it first became an issue in 2011.
Asked if some of his players' careers are at stake after the poor start to the series, Kohli said: "No - I think it's noise on the outside. For us the priority is just to win games of cricket. When it's your time it's your time!
"When your back is against the wall it's actually a good situation to be in. You literally have no room for thinking about anything else apart from what the team requires.
"All we've spoken about is to focus on what the team requires. It could be a good situation to be in because you've literally got no option but to win this game."
The tourists have yet to decide whether to bolster their batting by calling up Rishabh Pant in place of fellow wicket-keeper Dinesh Karthik. Seamer Jasprit Bumrah could win a recall after missing the first two Tests with a hand injury, displacing spinner Kuldeep Yadav.
England: Cook, Jennings, Root (capt), Pope, Bairstow (wkt), Stokes, Buttler, Woakes, Rashid, Broad, Anderson.
India (possible): Rahul, Vijay, Pujara, Kohli (capt), Rahane, Pant (wkt), Pandya, Ashwin, Umesh Yadav, Shami, Sharma.