---
Sri Lanka will be tested by the Australian pace duo of Mitchell Starc and Pat Cummins in another green pitch in their fifth World Cup match at the Oval on Saturday.
Starc and Cummins have been vital for Australia's success so far in the tournament and expected to come hard at the Sri Lankans tomorrow as they searched for their maiden win against Sri Lanka at the Surrey Cricket ground. Sri Lanka has played them once before and had soundly beaten them back in 2013 here at the Oval grounds.
Sri Lanka skipper Dimuth Karunaratne, he has given his batters the full licence to take on the short ball—the biggest threat for the misfiring Sri Lankan batters.
"We already played against the Australians in a practice game, we know each other really well," said the 31-year-old at the pre-match press conference at the Oval.
"We have some kind of plans, so we will try and stick to them.
"If you look at the World Cup, the short ball has been a serious matter. The fast bowlers are taking a lot of wickets with bouncers.
"We know they are going to go really hard against us, but they can only bowl two bouncers an over so we can be ready for those things.
"Some of our guys are really good players of the short ball, some of them find it hard. But if you think you can go for it, I will tell my players to go for it because we need runs as well.
"We discussed our plans in the dressing room, and we will try to do well against the Australian bowling."
Sri Lanka who played their last World Cup game 11 days ago, with their last two matches washed off due to rain, is likely to play a combination of six batters and five bowlers including one spinner—either Dananjaya de Silva or Jeevan Mendis.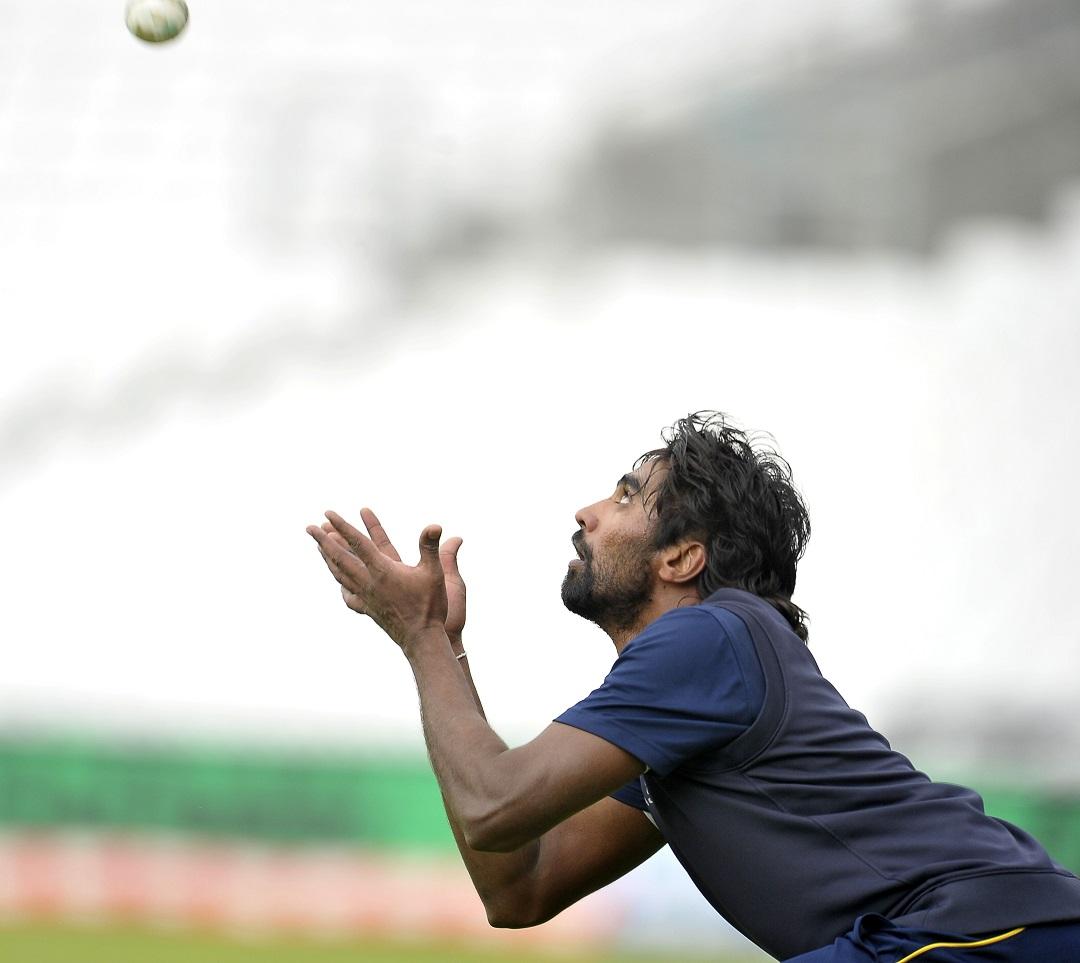 Seamer Nuwan Pradeep is likely to return to action following a finger injury sustained in the nets in Bristol. He successfully attended a fielding sessions last afternoon.
"He is likely to play along with Lasith Malinga," said chief selector Asantha de Mel.
Malinga who flew home for a family bereavement and expected to return to the side tonight.
Meanwhile de Mel confirmed that they have made an official complaint about the indifferent treatment they have received during the World Cup, particularly those green pitches on offer for the islanders.
"There were couple of other issues as well like the hotel facilities and transport facilities but the biggest concern is the pitches that we were given so far. This looks like another green pitch. So I have made an official complaint with them and will make another written complaint tonight with regard to the oval pitch," he said.
The ICC said that they are treating all teams equally.
"We employ an independent pitch advisor to work with the host curators at all ICC events and the ICC Men's Cricket World Cup 2019 is no different. We are happy with the wickets that have been produced across the event so far in English conditions," ICC said in a statement.
As part of the four year planning process to deliver this event, we have liaised with all teams to ensure they are happy with their set up and are available to work with them should any issues arise that have not been previously anticipated. At the heart of our planning is the philosophy that all ten teams are treated equally to enable them to have the best possible preparation for the event".