---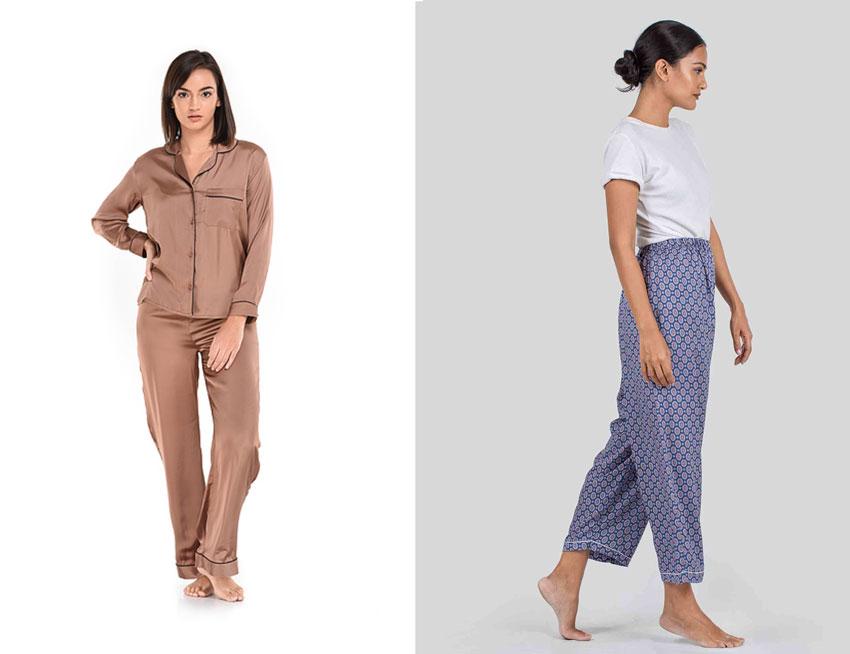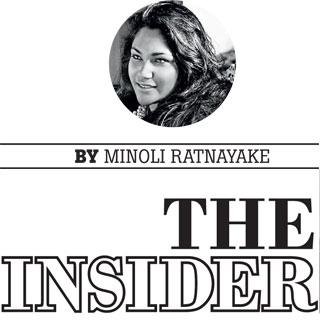 I haven't touched about eighty percent of my wardrobe since March 2020. A closet full of clothes and nothing to wear has turned into a closet full of clothes and nowhere to wear! Wearing heels to Keells doesn't really work! My go to clothing is all comfort-based and with that in mind the debate on whether athleisure qualifies as "fashion" or even "real clothing" at all, feels pretty silly these days, if not completely out dated. Even with life returning to somewhat normal, with events restarting and people going out more our love of athleisure and lounge wear continues.
For a long time, loungewear was one of the most neglected areas of many women's closets, in some not even a feature, but all that changed in the awful year that was 2020. The vast majority of people were confined to their homes, where kitchens and dining tables ended up doubling as office desks, loungewear and athleisure were life savers, and considered high-fashion in a way that we've never seen before. There are many reasons we've never connected loungewear with fashion or considered it part of our actual style.
We've moved on from asking if stretchy leggings are appropriate for an overnight flight to spending all of our waking hours in some version of comfy pants. We even conduct our most important online meetings in them, albeit safely out of frame. Unsurprisingly, loungewear in 2020 was among the only apparel category seeing a rise in demand amid the pandemic. That hasn't changed much in 2021. Industry reports that spending on regular clothing and accessories has fallen seventy-nine percent, but retailers are reporting huge spikes in searches for athleisure. As the New York Times bluntly put it in, "it's hard to sell clothes, other than leggings and sweatpants."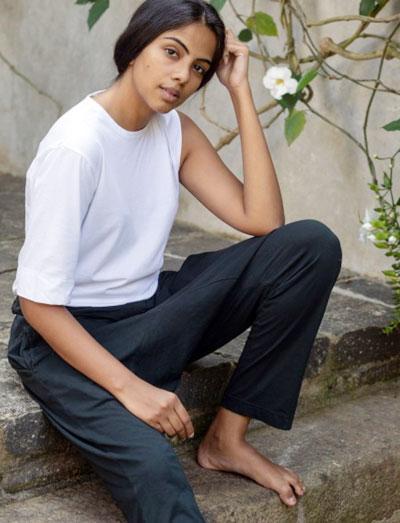 For most of us pre-COVID, leggings and sweatpants were merely the comfort clothes we changed into after work, the worn-out or oversized things we'd never dream of wearing or being seen in, in the 'real world.' Now, for those of us who work predominantly from home, that liberating feeling of ripping off your work clothes and slinging on your comfy yoga pants is no longer happening. Our entire day is spent in comfy clothing. We're looking at brands that are inspiring us to up our loungewear game, if not for the benefit of our colleagues online, then at least for our own productivity. It's true that we work smarter and perform better when we feel put together, a concept that contradicts the very point of loungewear. But we're finding there's a difference between a stained gray t-shirt and an outfit, yes, outfit - that's both exceedingly comfortable and surprisingly elegant.
A lot of great local brands are either in this space or have loungewear offerings like online brand TLK. "The TLK story began as, like many others around the globe, we were faced with the challenge of reinventing ourselves during the lockdown of 2020. We sat down to brainstorm as a unit and created a brand based around the elements that inspire us, sports and design. Inspired by our daughter's passion for sports and a love for fashion we have created a collection of active sportswear and active casual wear that caters to a very specific niche market. Our goal is to inspire girls and women of all ages to feel fashionable and comfortable in their own skin. Our designs incorporate minimal patterns with splashes of color creating a quality collection centered around comfort and style. For us at TLK, we aim to provide high quality clothing as conscientiously as possible. All our products are locally sourced and produced to support independent manufacturers and suppliers. We are working towards creating a more sustainable brand to help our planet and community. " TLK
Maus which is available at PR and online, is another great brand that does super comfy and fashionable organic cotton loungewear. Mackly has a casual range of loungewear and a chic-er range of sleepwear which I've actually worn out! The Moon and all its Stars at The Design Collective store is also worth checking out.
Now that we have realized that when it comes to off-duty dressing, an oversized T-shirt and yoga pants simply won't cut it, elevated loungewear sets have gone from being a luxury to a wardrobe staple; and they won't be sidelined any time soon. Coordinating sets are the way to ensure your look stays polished, whether you're drawn to minimal styles such as Maus's organic cotton t- shirts paired with their uber comfy and stylish harem pants or TLK's more playful options, perfect dressed down for home or if you're heading out, with box-fresh sneakers for an of-the-moment outfit that strikes the perfect balance between cozy, cool and chic.