---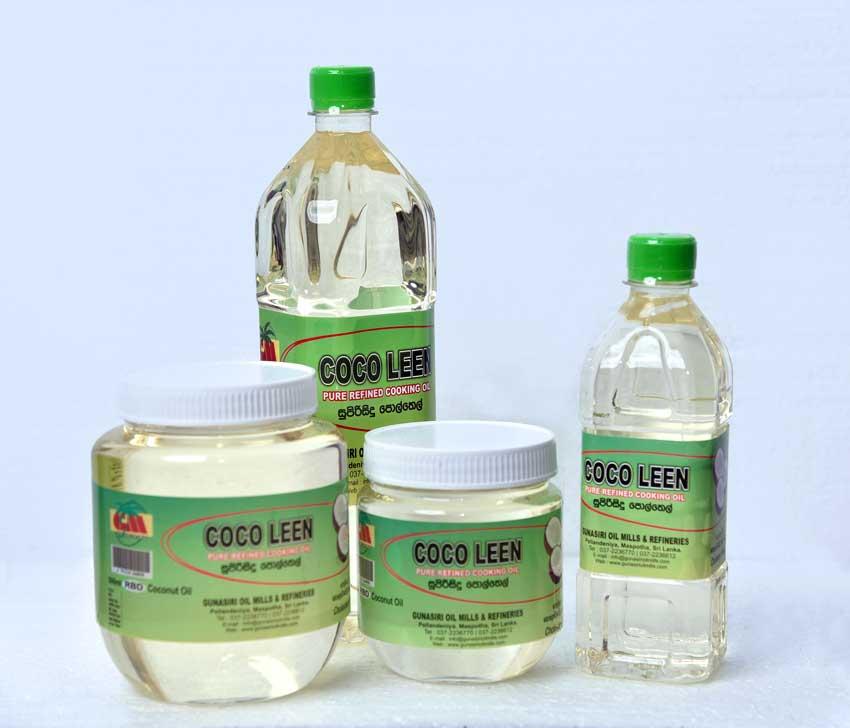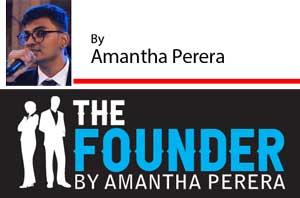 On this week's edition of 'The Founder' we feature a third-generation entrepreneur, hailing from Kurunegala. Navodh Liyanage, a former student of Colombo International School, Kandy holds a BA (Hons) in Business and Management from Leeds Beckett University, UK and an MBA from the University of West London, UK. He is now at the helm of his family business, Gunasiri Oil Mills and Refineries, innovating and introducing new products for the export market, whilst simultaneously growing his own start-up Gunasiri Exports (PVT) Ltd.
In your own words, what is Gunasiri Exports (PVT) Ltd? Gunasiri Exports is a fiber-baler company which exports Organic RBD Coconut Oil, Baled Coconut Fiber, Virgin Coconut Oil, Coconut Flour and Coconut Oil to international markets; a subsidiary of our parent company Gunasiri Oil Mills and Refineries. We also manufacture an in-house brand for our RBD Coconut oil, "Coco Leen."
What was the journey like for you from the time you took over the reins? When I joined the company, one of our subsidiaries had been forced to close down due to internal issues; Gunasiri Exports (PVT) Ltd. This entity was closed for half a decade. Raw material and finished goods were sold off, production was halted and employees were relived from their duties. However, within two years I was able to kickstart operations and commenced a fiber baling factory under this entity. This was my first success story within the organization. Today, this subsidiary is a profit-making entity within the organization and we now supply to multiple new international markets.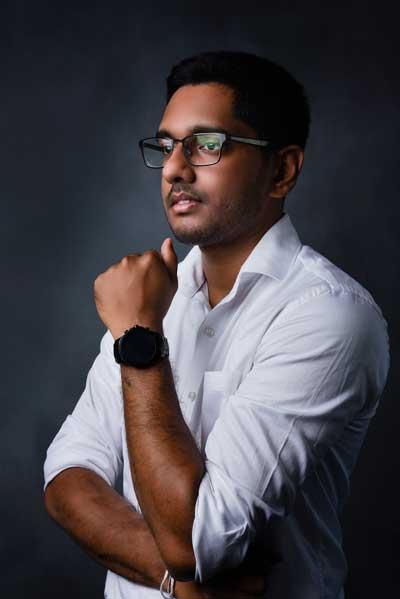 What were the hardships you faced as an entrepreneur and what was the toughest one yet? As an entrepreneur, working with Sri Lankan labour and the work culture instilled in them, is no easy task. Our employees try to find the easy way out when given a task. It's also quite difficult to entice young people to join this industry. The youth aren't keen to engage in hard-skilled labour, they try to find easy jobs and many in this part of the island, prefer to engage in Tuk-tuk driving. Therefore, we are left with the older generation who are between the ages of 40 and 50 years.
Being an entrepreneur, what was it like facing the global pandemic? How did it affect the business? The Covid19 pandemic has been, and continues to be, a very difficult time for us. In 2020, when most of our export markets in Europe went into lockdown overnight, almost all of our orders were postponed or cancelled. With agreed shipping schedules in-hand we had a very difficult time halting production, whilst managing incoming raw materials and continuing to pay suppliers for pre-ordered raw materials. We have managed to survive thus far without any job-cuts.
What has been the most frustrating thing about re-starting Gunasiri Exports? Restructuring and recommencing operations of a closed company after five years is more difficult than starting from scratch. Suppliers and Customers had lost their confidence in the company; hence re-building customer and supplier confidence was not an easy feat. It took almost two years to get a fixed supplier and customer base. I had to run the company with small orders with limited stock supply until I guaranteed our customers with a continuous supply of superior quality fiber. It wasn't an easy journey.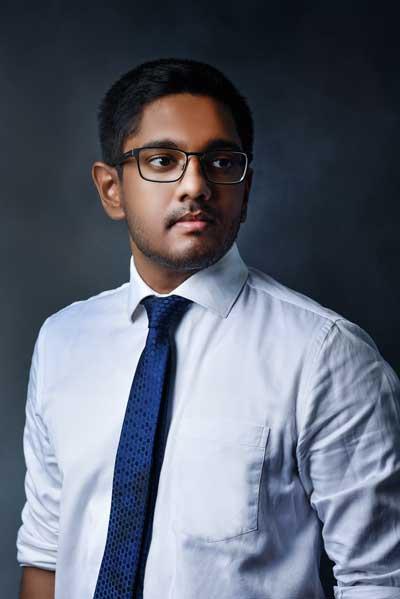 Explain a few marketing strategies you have implemented, and what makes them successful? Marketing Coconut Oil, Coco Leen RBD Oil, Coconut Virgin Oil and Fiber in the international market is very competitive, however, my team and I, decided to break each product into different categories and focus reaching customers differently based on each market. For example, we broke Coconut Virgin Oil into four different market segments: Pharmaceutical, Cosmetic, Dietary Applications and FMCG. All four markets behave differently and have their own pricing strategies, we focused B2B only and maintained the promised quality with small quantity orders. This drove us to be at the top of our game since no customer argues about prices when you can offer a superior quality product especially, to the Pharmaceutical and Cosmetic industries.
What motivates you to do what you do on daily basis? From a young age I always dreamt of being an entrepreneur. My father showed me the path to becoming an industrialist and he taught me how to work with different people. He encouraged me to keep learning new things, taught me the art of negotiating, networking and establishing contacts with new customers and how to manage production with timely deliveries. Learning from him kept me and continues to keep me motivated 24/7 - 365 days a year. Also, the joy of seeing the end product being shipped off to my customers, keeps me motivated. When an order is despatched right on time with the promised quality assurance, the feeling I get is indescribable.
What inspired you? Hailing from a family where both grandfathers were illustrious entrepreneurs in the island, their story inspired me. They started from scratch and built their own small empires. My maternal grandfather, Peter Hewa Warawitage, was a tea manufacturer, he produced tea under his own brand name "Nimal's Udarata Tea" whilst owning and managing Burnside Group and Burnside Tea Estates. My paternal grandfather, Hewagama Liyanage Gunadasa, launched Gunasiri Fiber and Rice Mills in 1956, which my father continued by expanding it into Gunasiri Oil Mills and Refineries and Gunasiri Metal Crushers. They were my primary sources of inspiration.
How did you get the initial capital to kickstart Gunasiri Exports? A bank loan! My father refused to give me any money. He made me apply for a Rs. two million loan from a local bank. He thought that this was the only way to make me understand the value of money. I had no stock and no raw materials in hand. I convinced the bank to grant me the loan required and I used those funds to purchase raw materials, to manufacture my first stock of fiber bales and paid employee salaries too. However, the first two years after re-staring Gunasiri Exports was a total mess, I did not get enough orders to even pay back my monthly loan repayments and I had to keep negotiating with the bank pleading with them to give me more time to pay my monthly dues. The initial start was extremely frustrating.
Have you tried and failed with anything in the past? Yes, I tried to manufacture Coconut Vinegar. Initially, I fermented a small quantity of Coconut Vinegar and made few samples and promoted it to our customers. There was an issue with the colour and that was it! Failure. However, I didn't give up. I put a research team together and we have managed to find the solution to manufacture the product with the right colour and I plan to open up a small-scale vinegar factory (hopefully) before the end of this year.
What is the end goal for Gunasiri Exports? To reach out and expand to more international markets. To develop and manufacture more coconut-based products starting from Coco-Peat and Coconut Vinegar and also expand into Dehydrated Fruits, Coconut Ice Cream and Fractioning of Coconut Oil.
What advice would you give other start-ups? Take time, don't be in a rush to make money. Pick yourself up and keep trying if you fail. Don't give up and don't lose focus on your business.
What do you think of the current start-up ecosystem in Sri Lanka? Sri Lanka needs to attract more foreign investors that can collaborate with young start-ups. Young people have several good ideas that are often cast aside due to lack of funding. Even Sri Lankan corporates should look at investing more in young start-ups. However, Social Media seems to be slowly changing the start-up ecosystem in Sri Lanka. With easy access to local and international buyers and suppliers, Social Media has encouraged several young people into starting their own business. Hopefully, Sri Lanka in the near future will also allow payment platforms such as PayPal, this will allow more start-ups to transact swiftly online.
Watch the full interview on: The Founder with Tashiya Segel on Daily Mirror Online (Website, Facebook, Twitter, IGTV and YouTube).