---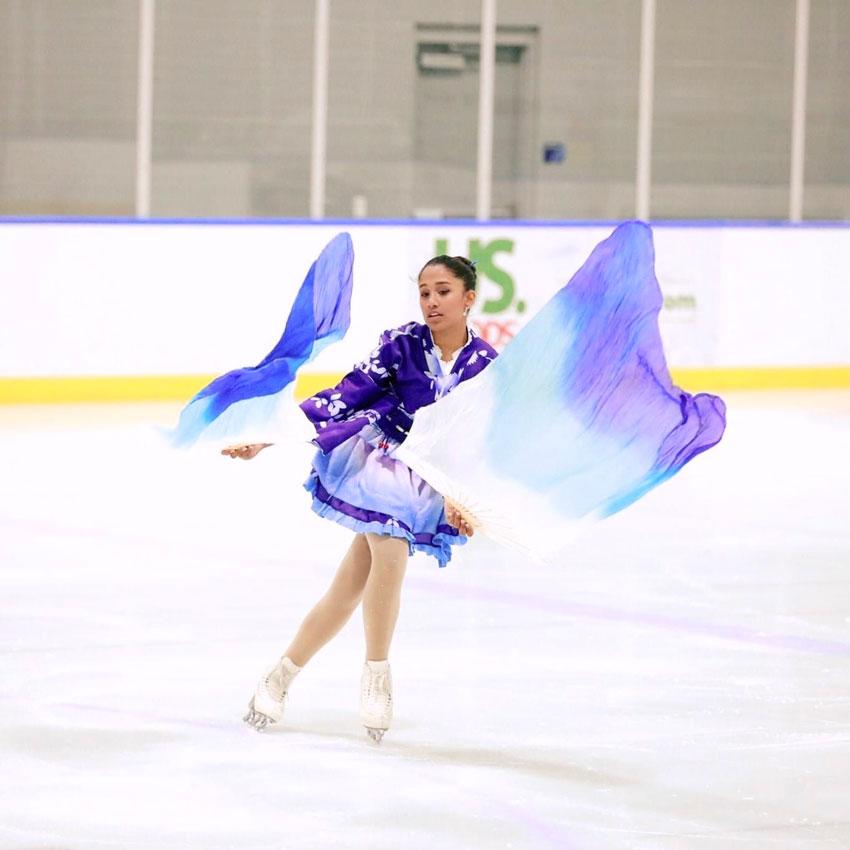 Happy New Year! I decided to start my first interview for the New Year with a global local. She is a beautiful, talented young lady; a Sri Lankan soul born and raised in the United States. She is a shining-light dazzling on Ice as a figure skater, and also on stage as an aspiring musician. Being a Gen-Z Sri Lankan-American, she is ready to bring her perspective on new age societal issues, and is prepared to reflect on her journey as a young female, sportswoman, academic and artist living in the United States. And of course being in a tropical country with no ice, I'm truly keen to enlighten you on the art of figure skating and give you an inside look into it. My guest for this week is, Shennelly Goonetilleke.
During a casual vacation, you are likely to catch Shennelly eating her favorite Sri Lankan lamprise by the beach, listening to a playlist of Wilbur Soot. But today, thousand miles away, I get her to have a conversation with me for the Weekend Online.
1. It is truly exciting to have you on board for a conversation Shennelly! I'd first like to know how your passion for Ice Skating first began.
Thanks for having me here! I started my journey as a group skater when I was about seven years old, getting more into it two years later. The diligence really came along with my first competition that took place hand-in-hand with my private lessons.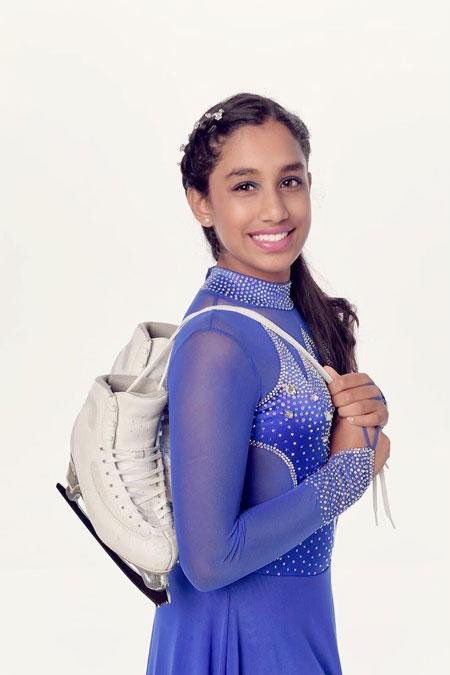 2. Do you remember the first time you started skating? How does it feel like when being on the ice, being in the moment? Looks pretty tough!
I briefly remember what it was like to be on the ice for the first time. If I were to give it an emotion, I would say dazed. In those moments, I never thought I would be here. I just thought I would be doing this as the occasional hobby.
3. Let's walk down memory lane and talk about some of your major performances and participations.
Most of my participations were done through the US Figure Skating Club (USFSC), whereas some other competitions were in collaboration with the Ice-Skating Institute (ISI). Out of the major events that have taken place in my skating life, the Solo Dance Nationals were significant as O qualified for it two consecutive years. In figure skating, there is also another category called "Ice Dance" which is similar to ballroom dancing, but on ice. When competing this, you have to be within the top six in your region.
4. I've seen an array of your performances done in stunning costumes! Let's talk a bit about some special characters you've portrayed on ice.
Figure skating dresses are always special to pick. Though if we are talking about characters, that is a whole new subject. I love competing in Character Spotlight or Dramatic events for skating. Some of the characters I have done are Mulan, Lilo and Stitch, and Alice in Wonderland, out of which Mulan was my favorite. It was a very, VERY dramatic program. The costume was definitely one of my best costumes that I have had. It was creative and special to me. Something that comes along with the characters you pick in these specific events are the props. For the Mulan program, I had a mirror, a stool, and beautiful fans with silk attached to the ends. Lilo and Stitch, well you can imagine, I was Lilo and I had a stitch stuffed animal. (That is my favorite stuffed animal to this day). Overall, performing in character spotlights are very enjoyable.
5. Out of curiosity, what are the deal breakers during a performance? What are the major things that can disqualify a contestant?
MANY things. Starting with the basics, your music. If your music doesn't meet the appropriate criteria, you could possibly get a deduction for it. Music is very subjective in this case. It could be a song that is not age appropriate. As a mentor, coaches have more awareness in making selections that meet the standard. Another major aspect is your dress or costume. In Ice Dance, you can show 50% skin and the rest has to be covered, and for figure skating (also termed as freestyle), we just have to ensure its decent presentation. Another way to get a deduction is if anything from your overall outfit falls onto the ice and isn't picked up. This is because other skaters can trip on the item, which would disrupt their performances.
6. Growing up learning the craft of figure skating, what was the commitment like? Let's talk about the amount of time you spent on the rink, and fitness routines, if any were followed.
Timing and time management in the rink is of paramount importance. Although, people like to play around being in their comfort zones, better things can be yielded with all the money and time that goes into that experience. I try to plug-in 5-6 hours a week while handling my academics. And supplementary fitness training is important depending on unavoidable circumstances. For instance during quarantine, I channeled my time towards strengthening classes twice a week to keep the momentum going.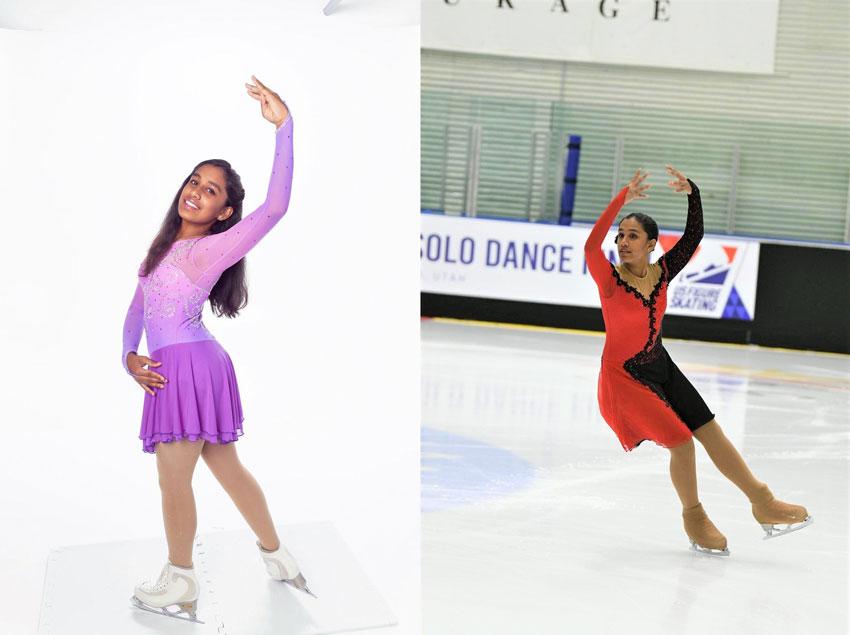 7. Apart from growing in your sport, you're also keen on pursuing music. How does sport and music help you in balancing your lifestyle? I have heard that a passion can truly heal people and give an outlet out of different stresses!
Figure skating can be a way to keep me active and healthy. It keeps me intact and creates a discipline in me to be better. For music, it feels like an escape for me. If I am feeling stressed, playing my favorite song on the guitar, Harp or trying a new piece on the piano can distract me during that time. It could be an illusion, but it just aids you. Then when you return to whatever you have to do, your mind seems clearer.
8. What challenges do you face in terms of balancing your school work, social life and extracurricular activities? Do you have a strategy?
More than balancing it out, being motivated to do so is the real challenge. School work does tend to pile up more and more each year, along with extra-curricular, social and personal life. If it gets challenging to be motivated, I would envision the end goal of all that I do. It becomes a great incentive.