---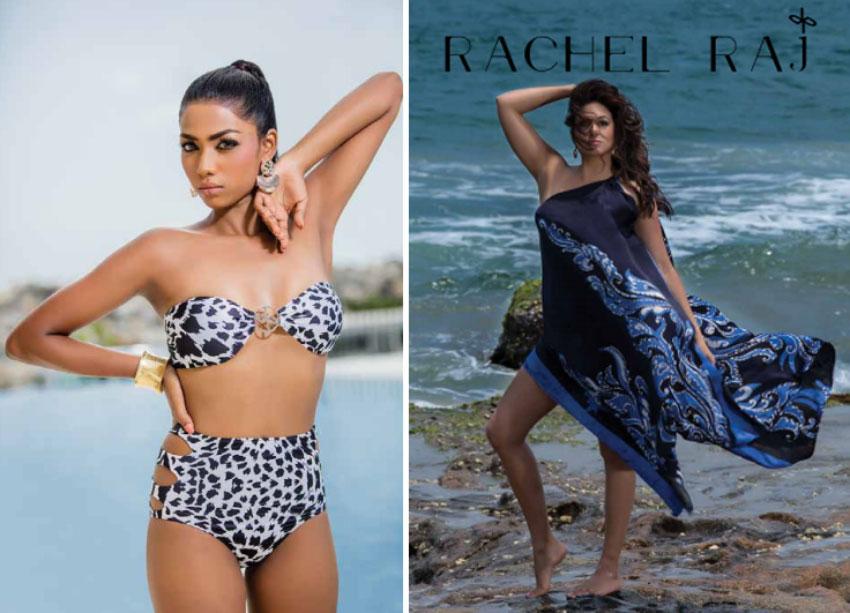 Today's conversation is with an inimitable fashionista roaring in many avenues including fashion, styling, entrepreneurship and of course one of the most challenging jobs of all time; being a mom to two amazing kids. With her proficient involvement in the avenues of fashion, marketing, and media, she carries her beauty, personality and trend-setting mindset to inspire many out there. Giving life to inspirational brands such as Rachel Raj, she's here to fine-tune community ideals woven around styling, personalization, and confidence. By name, she is Sarita Rajandran. It's truly my pleasure to have an in-depth conversation with her today, especially during this festive season.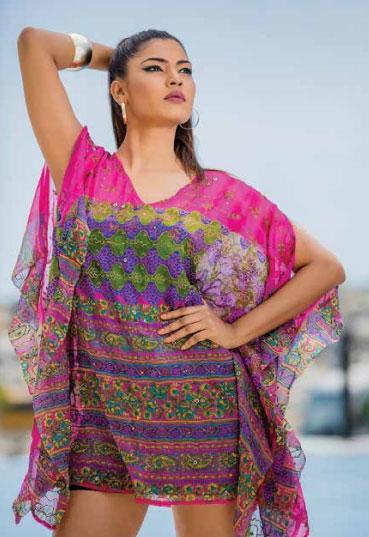 Sarita, you believe that a person's fashion choice is subconsciously influenced by so many factors, which is why it's important to understand the requirements of the one being styled. I'd like to hear your take on this.
Yes, true there are many people who can put together a certain 'Look' and know trends in fashion. Most fashion houses and boutiques do this. Personal styling however, is a much more in-depth and clinical take and approach to style. There are various processes by which you need to analyze your client, understand aspects of their lives and lifestyle, and through that process eventually come to your recommendations in relation to personal styling for a particular client. It is a time-consuming occupation simply because one template can't be used for all your customers. Each recommendation is tailor-made and is a long, lengthy process. In a nutshell, it's almost like a patient consulting a Doctor who is a specialist in a particular field.
There are so many intricate aspects in fashion that is beyond the simple looks, colors and fabric; it's a personal experience. What's your perspective on carving the right fit to bring the best in a person?
The main reason I followed a comprehensive course on Personal Styling and Image Management in Fashion is to take fashion forward in Sri Lanka. To educate my clientele about minimalistic fashion vs loud fashion, and a lot more aspects about style that I learned, in spite of the fact that I keep up to date with trends and news in the industry. More often than not, we don't realize, people wear shoes that are the wrong style for a particular outfit, or not functional in relation to purpose, they wear an ensemble that doesn't suit the occasion or event, or the most common thing I find is they wear an outfit that doesn't flatter one's figure at all, but just because it's trending, it's worn. There is so much to learn from a simple color we choose to wear and its significance. That is why I offer a wide range of Styling packages from total Image Makeover, Plus Size Styling, Maternity Styling and Male Grooming, to mention a few.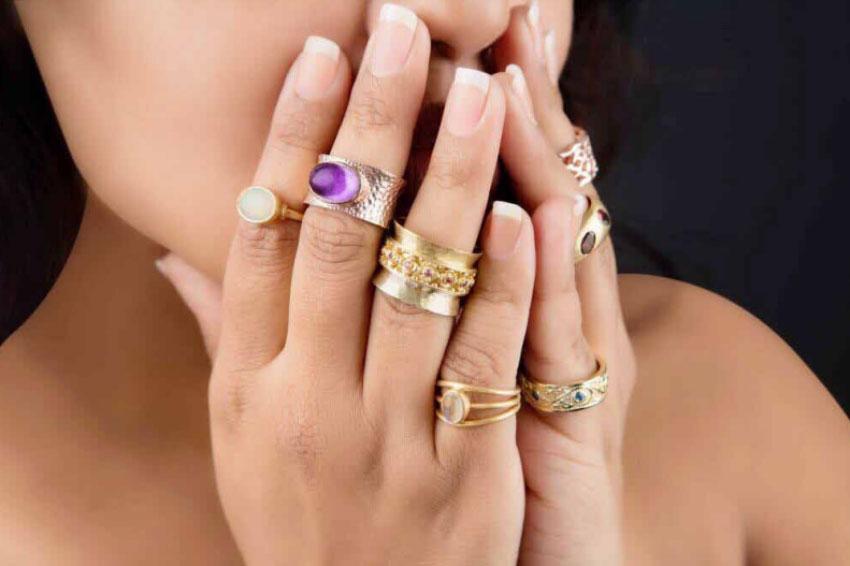 Through your brand, how do you cultivate confidence in those who seek your support? Especially, when the industrial ecosystem has triggered much concern around body image and socio-economic factors?
Even though 'be your best self' is hackneyed in marketing terms, it cannot be more-true to its word, in this sense (of Personal Styling). And hence the tag line - 'Be The Best Version Of Yourself.' Personal Styling is not only available to women, we offer men a wide range of styling and grooming packages as well. A styling package I offer, is tailor-made according to a client's budget. You do not need to adorn yourself from head-to-toe in designer brands and spend exorbitant amounts of money to be on point with your style. Personally, I do not promote that. Especially, in the current pandemic situation, it is important that we support our local small businesses and fashion boutiques. My role as a Stylist is to help put together a comprehensive functional wardrobe to suit my client's budget and what blends with their lifestyle. There are a large number of fashion retailers and boutiques in Sri Lanka that I will be recommending to clients. I don't only promote my brand! That would be extremely unethical as a stylist.
I launched my brand Rachel Raj because I identified a need for free size clothing in Sri Lanka. The free-flowing silhouettes allow the wearer to be less self-conscious of their size and shape. Thereby, giving them the confidence and freedom of fashion. My brand Rachel Raj has always supported women with curves. The main reason for manufacturing free size clothing with free-flow silhouettes was to enable the more curvaceous woman to also enjoy and be comfortable in what she wears. That is why we have a standard free size of UK size 8 to 14. I believe every one of us is beautiful in our own unique way. Some may be more curvaceous than others, but if you take masterpieces of art and paintings from time immemorial you do not constantly see women who are always skinny! Fashion houses and high-end designer labels all over the world now use models who are size 14 and above for their campaigns. I see this as a positive move in the global fashion industry, and as a strong statement against body image shaming.
How are you diverting into exploring other avenues of fashion? I'd like to hear about your other labels as well! What inspires you to create the themes and vibes ground-up?
Labels under my brand are GYPSY (a boho chic, fun, colorful and more affordable range), Rachel Raj, which is a luxury boutique fashion and resort wear label, and I will also be launching shortly a ready-to-wear Bridal collection. I am inspired by my travels, as well as the beauty of Sri Lanka. Be it a sunset, the tea plantations, the beautiful ocean surrounding us, flora and fauna, they all contribute to the colorful garments that my labels manufacture.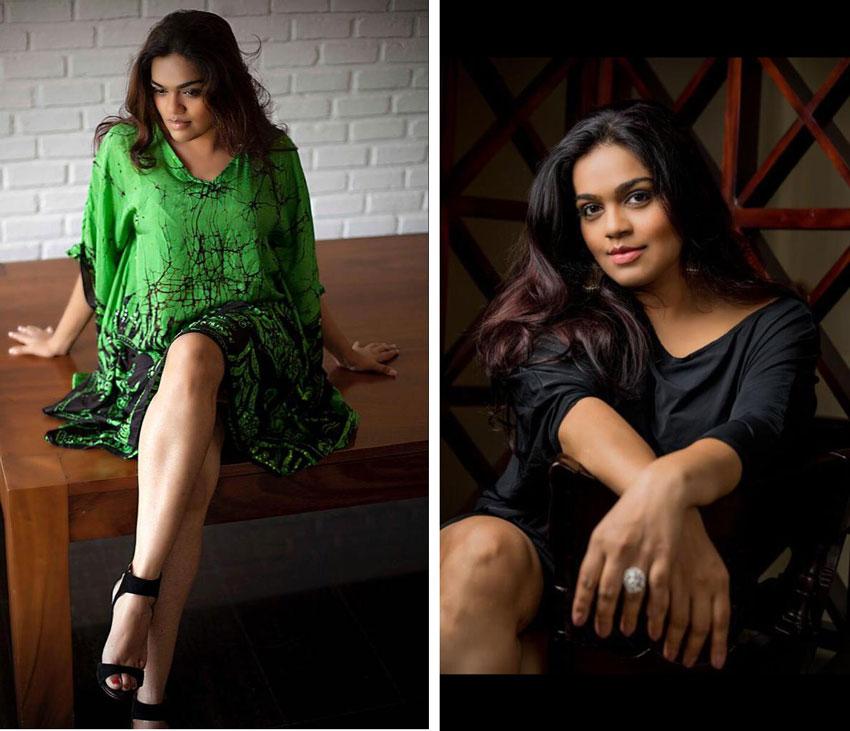 Being a Sri Lankan fashion Entrepreneur, you are a role-player in the local supply chain. What sort of responsibility is vested in you and the brand?
My role as a fashion Entrepreneur is to ensure that we keep moving forward in the fashion industry and promote locally manufactured garments. From the start of launching my label years ago, eco-friendly (we use special nontoxic dyes and avoid using harsh chemicals like naphthalol whenever possible), ethical and sustainable fashion practices was what we practiced. It is a standard. It isn't a marketing tactic or tool. Similarly, I work with a cluster of cottage industries around the island, mainly women who carry out their work (be it fabric dye, painting, batik, sewing or embellishment) from their homes. Most of them are the sole bread winners and they have children and families to look after. This is my way of empowering them whilst giving them the flexibility to be with their families and work from home.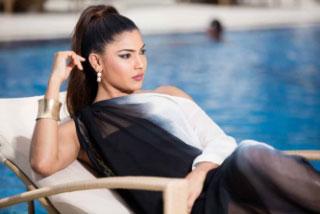 Being a working single mom; how does your versatility and experience reflect in your work and home life?
Life as a working mother is challenging for sure, even more so as a single mother. However, motherhood for me has been the best part of my journey as an Entrepreneur, and one of the main reasons for me to start my own business. In order for me to be accessible to my children and be there for them in the physical sense, which cannot happen if I was reporting to a 9 to 5 occupation in an organization. I consider myself very privileged to pursue a career in fashion which has always been one of my passions and start up a business that allowed me to work from home. This is why, the women I choose to empower, are allowed the same privilege that I enjoy; working at home whilst being able to nurture their families.
I'd like to hear about the platforms you're active on, especially for our readers to be a part of your journey
We are on Instagram and Facebook. Most of our followers are organic and we like to keep it that way. I know nowadays most institutions buy their likes and followers; however we have remained organic right throughout.