---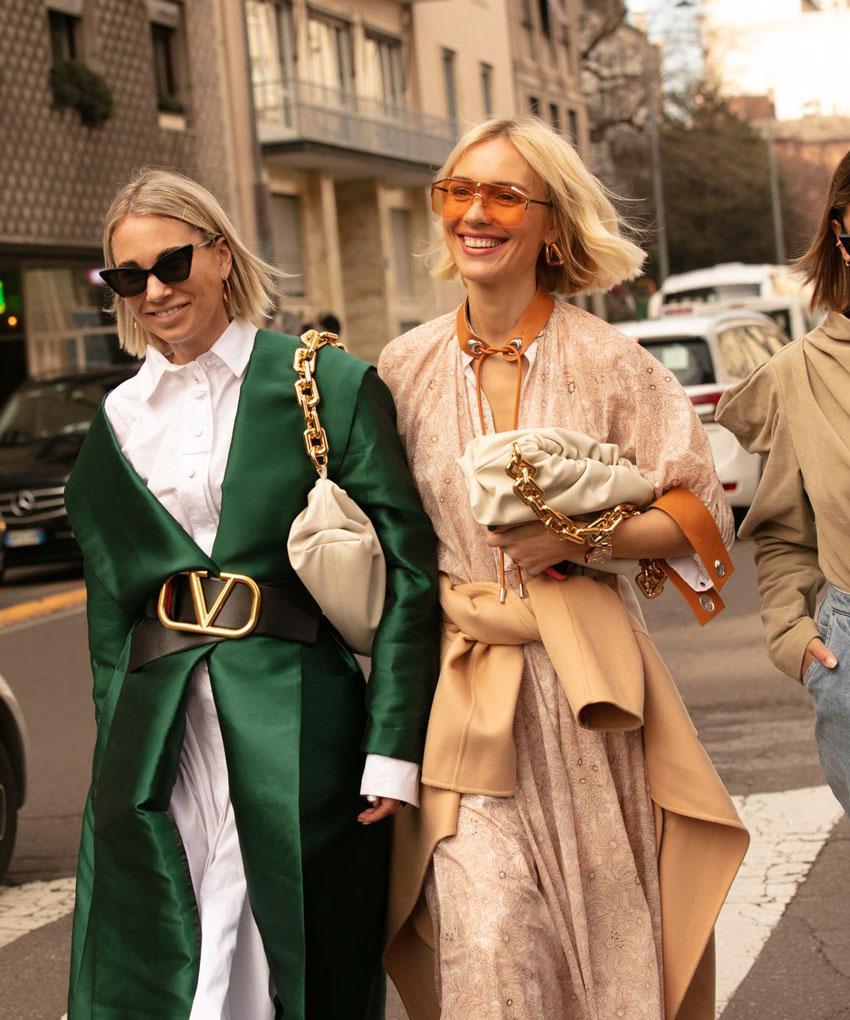 For Avurudu, green is the key color, there is a shade to flatter all skin tones. Green is associated with balance, nature, spring, and rebirth. It's the symbol of prosperity, freshness, progress and fertility. At a time when we are feeling more disconnected from nature than ever before and when climate consciousness is reaching new heights, more of us will be attracted to the soothing hue to remind us of the natural environment.
Spring-Summer 2021 collections, mood boards have been awash with vivid hues, and bright shades of green are a firm favorite. At Victoria Beckham green appeared in the form of a pair of elongated tailored trousers among other iterations. In fashion capital Milan, it made its way onto the physical runways for Valentino and Versace. In Paris, Balmain showed the hue in a bright citrusy form that was beautiful and wearable. At Colombo Fashion Week, La Pard and Sonali Dharmawardene showed pieces in green. Is this green wave representative of the industry's shifting focus on climate change and sustainability?
So now that we've established that wearing your greens is basically as important as eating them, here's a look at some if its variations.
MINT
As sweet as an actual mint, this super-light pastel green is a sweet way to refresh your wardrobe. When worn all together, it offers a soft take on a monochrome aesthetic, that won't feel overdone.
LIME
If you want to go bold without going full-on neon, consider this tangy alternative. You can even layer up on the lime for ultimate impact, we promise your look won't go sour.
NEON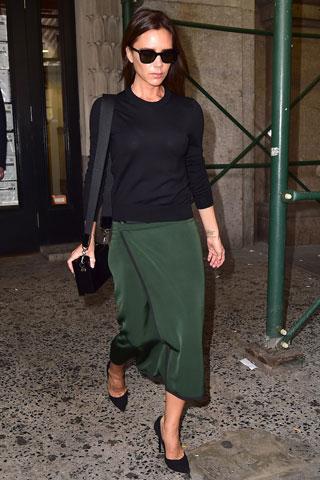 Victoria Beckham in Clover

Don't be afraid of neon it can be scary but it's so much fun to wear. Start from the bottom up. The best foray into adopting this vivid color category is with the right accessory, think shoes, or a bag or bracelets.
EMERALD
One of my favorite shades of green, I would live in this color if I could! It looks particularly good when styled with strong purple tones for a regal palette that sparkles. Gucci has worked this pairing so beautifully from the early 2000's and it never dates.
CLOVER
Deeper than blades of grass, but lighter than forest, this shade is just lovely. St. Patrick's Day has passed but you should still break out your more vibrant shades of green. And while you're at it, pair the look with an equally as vibrant accessory in another color. Let it steal the show though and don't over power it. Pink pairs beautifully with this particular shade
KHAKI
Khaki is one of the most versatile hails from a lighter-toned branch of the green family, its brown undertones give this hue a natural feel which works best when worn with similarly earthy tones.
FOREST GREEN
Forest green makes feminine outfits appear more glamorous than girlie. This hue gives its wearer self-assurance and confidence. Pair this hue with navy, cranberry, plum or gray, or wear it head to toe for a glamourous look. However you decide to wear it, make sure you incorporate this versatile and glorious color into your wardrobe this upcoming year.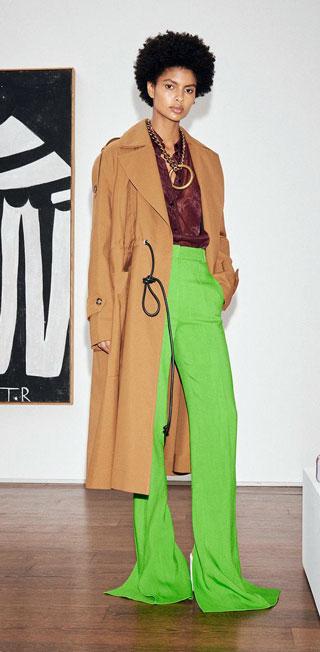 Victoria Beckham SS21 - Lime Green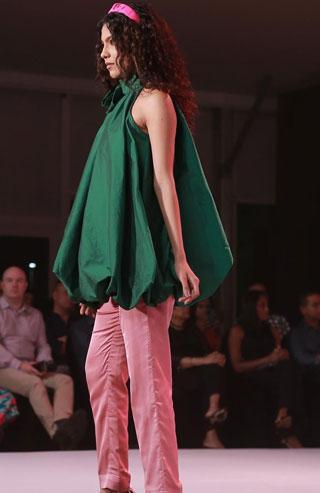 Aashk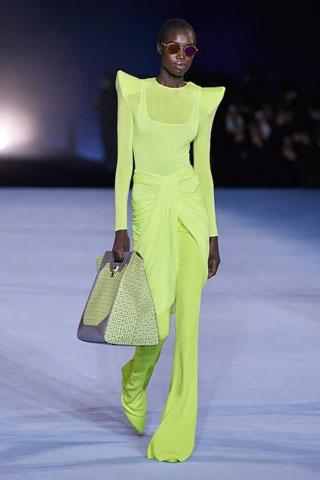 Balmain SS21-Neon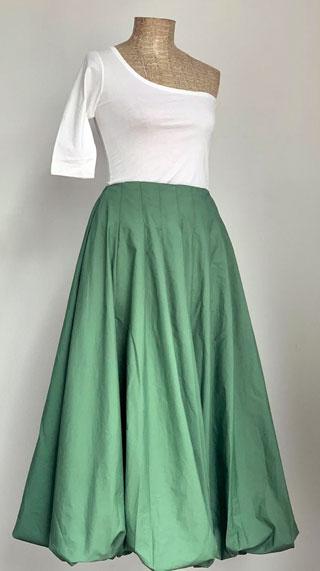 MAUS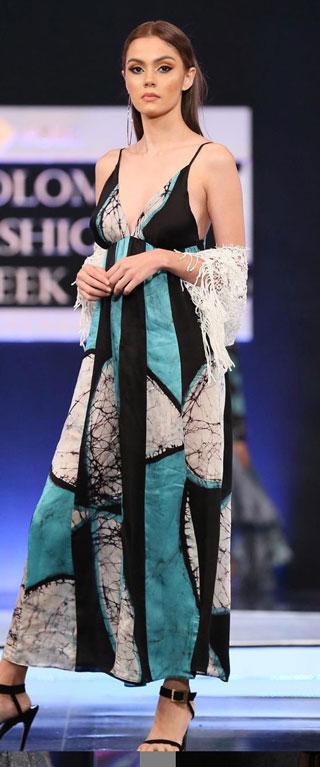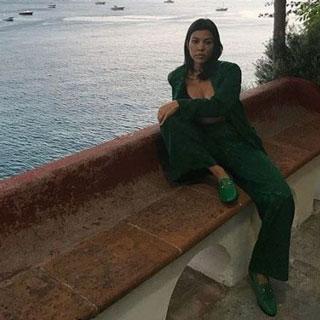 Kourtney Kardashian in Forest Green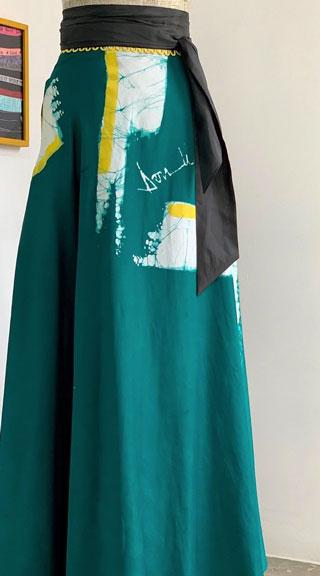 Sonali Dharmawardene