---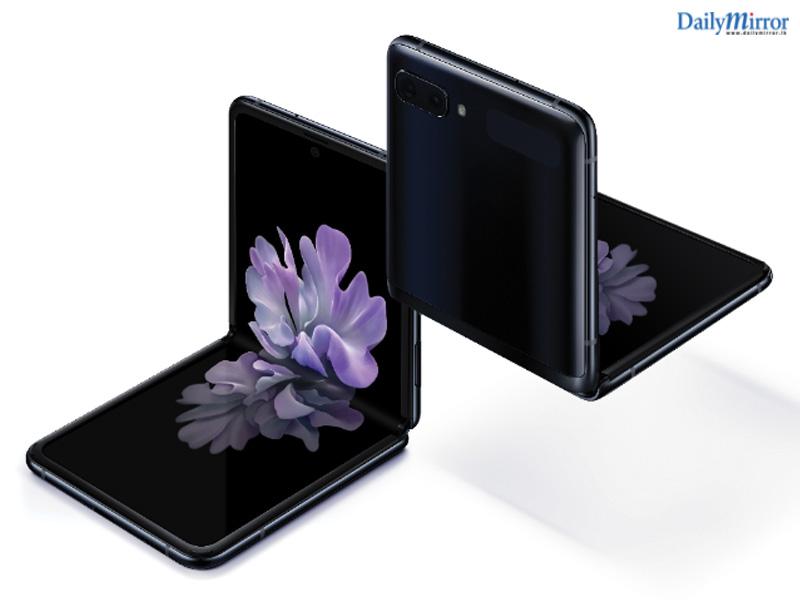 The fashion conscious in Sri Lanka can now make heads turn when they flip open and shut Sri Lanka's first foldable smartphone from Samsung, the Galaxy Z Flip! A clear trend-setter and meant for bold style icons, the foldable phone, Galaxy Z Flip raises the bar in making the fashion conscious envy new smartphone technology with its ultra thin glass display and hinge technology, which folds the phone snugly into the palm of your hand. It is a work of art for trend-setters and fashion icons who want to be the first to explore the new foldable smartphone. Samsung's Galaxy Z Flip can now be experienced first-hand at the Atrium ODEL Alexandra Place, Sri Lanka's leading and the largest fashion retailer, from 8th-14th June. The uber cool Galaxy Z Flip is a blend of innovation and design, reminiscent of high fashion, and aimed at elite smartphone users who are accustomed to using top of the line technology.
Designed exclusively for the Galaxy Z Flip's unique form factor, its Flex mode completely reimagines the mobile experience to allow users to do more, from multiple angles, hands-free. The Flex mode makes it capable of sitting upright on its own, and stays open at various angles, perfect for capturing the special moment. Measuring just 73.6mm across, the Galaxy Z Flip When folded, is small enough to fit in the palm of one's hand, and slips easily into a pocket or bag. The ability to fold and utilize a smartphone at various angles adds a new layer of convenience to the user experience, especially while on the move -from boardrooms to impressing followers on social media. Galaxy Z Flip is truly a milestone in high fashion whilst also being the first foldable phone in Sri Lanka from Samsung, simply a must-have which also stormed the Paris Fashion Week recently.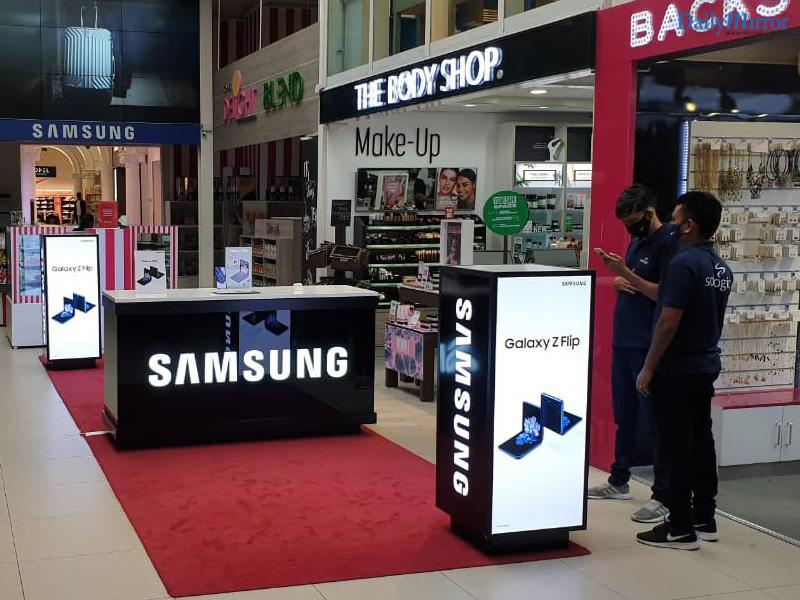 Catering to an elite audience, only limited editions of Galaxy Z Flip in Mirror Black and Mirror Purple colours are available for sale through authorized partners until limited stocks last. Making the offer even more irresistible, Samsung is offering of a one-time screen replacement offer and an easy interest-free installment plan with respective partners. ODEL PLC, a fully owned subsidiary of Softlogic Holdings PLC, beckons fashion lovers to come and experience the grandeur of the Galaxy Z Flip.