---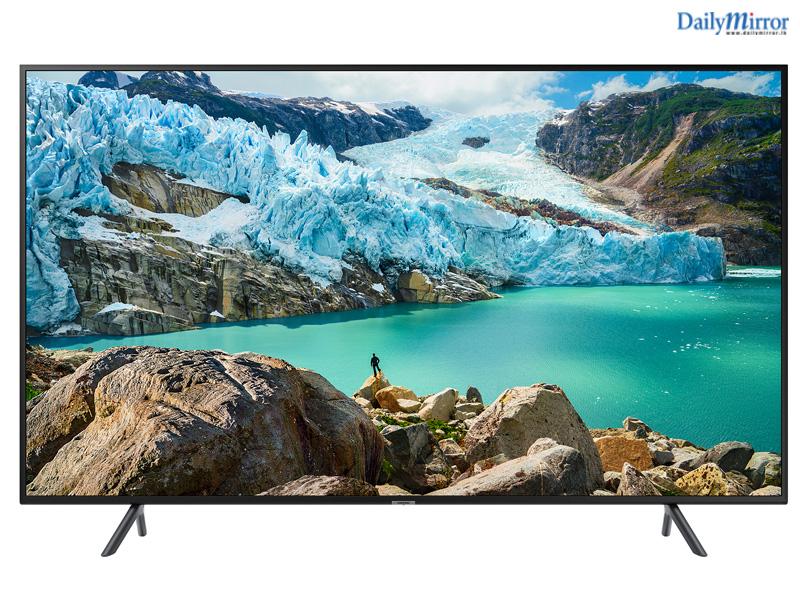 Samsung Sri Lanka has witnessed remarkable growth in the Smart TV category in Sri Lanka's premium consumer market segment, posting a solid 206% growth year on year for 2019 in comparison to the previous year. Samsung's top-of-the-line Smart TVs empower viewers to discover a world of entertainment through unique features. Samsung Smart TVs have inter-connected entertainment with people's lives, offering a seamless experience which is unmatched. Samsung began its journey in Sri Lanka in 2010, and in over a decade has grown into one of the country's biggest consumer product companies. Yet again fulfilling expectations of loyal customers who eagerly await innovative technology products from Samsung on a regular basis, the global electronics giant recently launched its latest model of 32" to 75" Smart TVs in Sri Lanka - at a highly affordable price of Rs. 46,990 onwards. The latest Smart TVs are available at Damro, Singhagiri, Softlogic, Singer showrooms and Samsung dealer's islandwide. What positions this Smart TV model apart in the industry is its extensive multimedia capabilities, which appeal to millennials and Gen Z in Sri Lanka. Committed to equip the younger generation the tools to succeed and enjoy life to the fullest, the new smart TV is a real multi-tasker and doubles up as:
Personal Computer
The Smart TV can be used as a personal computer, easing the strain of focusing on a 16" laptop screen. The Smart 6-in-1 TV doubles up as a personal computer and allows you to access work documents on cloud. Users can remotely access their laptop or personal computer from any location over the internet. It even provides seamless access to Microsoft Office 365 services over cloud. Moreover, your data remains as secured as a vault with multilayered unmatched Samsung Knox security.

Boom Box for Music
On a day when all you want is good music, the TV can act as your music system. You can mirror the content on your smartphone on a larger screen or play music of your smartphone from the TV speakers. This TV provides a comprehensive visual experience by turning into a virtual music system and allows the consumers to choose from a library of skins with different colour options.
Live Cast
The Live Cast feature empowers the consumer to seamlessly stream live moments from any remote location on to their Smart TV over internet via their smartphone. The feature enables the consumers to effortlessly share a live stream with anyone having access to the user's Smart TV allowing for collective entertainment experience.
Samsung Smart Hub
All of Samsung Smart TVs come with the Smart Hub which gives you single access for all your content. The Smart Hub provides a single access to live TV, apps and other sources. You can browse content while watching TV and check out the thumbnail previews before diving in. You can enjoy the best online streaming content on a big screen and get immersed in a world of entertainment never seen before.
Bixby Voice Assistant
Saving precious time for people on the move, the Bixby personal Assistant on this intuitive TV allows you to watch unconventional content with preloaded entertainment platforms and an inbuilt Content Guide. The Content Guide recommends popular shows and content tailored just for you. To make the entertainment process feel even more effortless, the TV comes with Samsung's personalized Bixby Voice. This personal assistant will help find your favourite content, bring you informative updates, and can even control all the other smart devices in your home.

Samsung continues to display its determined supremacy as a result of its innovative products and aggressive marketing initiatives, which have contributed to the brand's success in Sri Lanka and elsewhere in the world. Samsung was awarded "The most loved Electronics Brand 2019" compiled by Brand Finance and presented by LMD and the "People's Youth Choice Brand of the Year" at the SLIM-Nielsen People's Awards 2019. Samsung has been ranked as the No.1 smartphone brand in Sri Lanka based on market share published by Stat Counter in April 2019.