---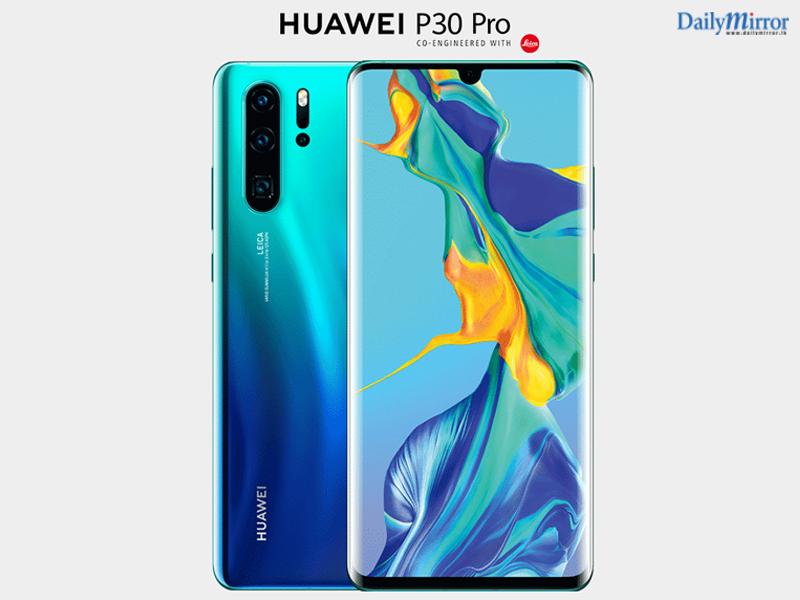 The Huawei P30 Pro remaining a strong contestant in the smartphone market as two of its noticeable competitors is the Samsung Note 10+ and the Google Pixel 3. It is evident that these three picks share prominence as the best Flagship Premium smartphones in the market of 2019.
In terms of display, the Note 10+ sports the largest of the three with 6.8" display and 19:9 aspect ratio, while the P30 Pro comes in second with 6.47-inch display and 5:9 aspect ratio. The Pixel 3 has a 5.5-inch Full HD+ P-OLED display with 18:9 aspect ratio and 443 PPI. The new Pixels have HDR support with UHDA certification with a 100,000:1 contrast ratio covering 100 percent of the DCI-P3 color space (which supports a wider color gamut than sRGB) for full 24-bit depth.
All the three smartphones, Pixel 3, P30 Pro and Note 10+ are flagship phones with premium pricing while the P30 Pro and Note 10+ reflect Steve Jobs' theory that imitation is the highest form of flattery, and Samsung clearly agrees with a similar color scheme and rear camera layout not unlike the Huawei P series. However, buyers of Huawei P30 Pro would benefit from the fact that the phone has been launched for a few months, and hence one could find better deals on the market.
Camera has been an important battleground for smartphone trying to leave a mark in the market, and both P30 Pro and Note 10+ have a set-up of quad camera, albeit with different specs. Huawei has leveraged on its collaboration with the legendary German camera brand Leica to produce 40+20+8MP cameras, as well as the TOF sensor to increase the depth-of-field effect. Samsung has caught up to Huawei as well with the newly added TOF with Note 10+, although the 12+12+16MP setup is arguably much lower than we would expect from a flagship phone.
Samsung's new ToF sensor and night-mode camera features almost seem dated when compared to the 50X zoom and super low-light feature of P30 Pro. Consequently, the Pixel 3 camera on the back remains a solo shooter, but this year there are two cameras on the front. The front-facing cameras are both 8MP sensors, with a regular and wide-angle lens. The regular lens has f/1.8 aperture, a 75 degree field of view and phase-detection autofocus, while the wide-angle lens has f/2.2 aperture, a 97-degree field of view and fixed focal length. The P30 Pro has a higher spec with its 32MP sensor against Note10+'s 10MP camera. Additionally Samsung has shifted from f1.9 to f2.2 for its front camera aperture.
Talking about storage, the Note10+ features a 12 GB RAM with 256GB or 512GB ROM. The Huawei P30 Pro comes with an 8GB RAM and 256GB or 512GB ROM. With, 4GB of RAM and 64GB or 128 GB ROM, the Pixel 3 also stands out as one of the best picks of 2019.
There is a relatively large 2,915mAh battery in the Pixel 3, although it does not sustain the device for more than 4-5 hours of screen-on time. With a bigger battery (Note 10+'s 4300mAh against P30 Pro's 4200mAH) and a higher voltage fast-charge capability (45W against 40W Huawei SuperCharge), Note 10+ stands out as a best pick in terms of battery. Meanwhile, Samsung 45W charger is an interesting improvement, but most users who bought the Note 10+ would have to fork out more if they do want to try out the fast charging feature, as Samsung is only offering the 25W charger alongside its phone.
Three technology and smartphone giants Google, Huawei and Samsung have unleashed a number of their best creations in the year 2019. While the above conferred smartphones belong to the high-end pricing and advanced technology sector, they also sport dashing features to make them the most unrivaled picks of the year.