---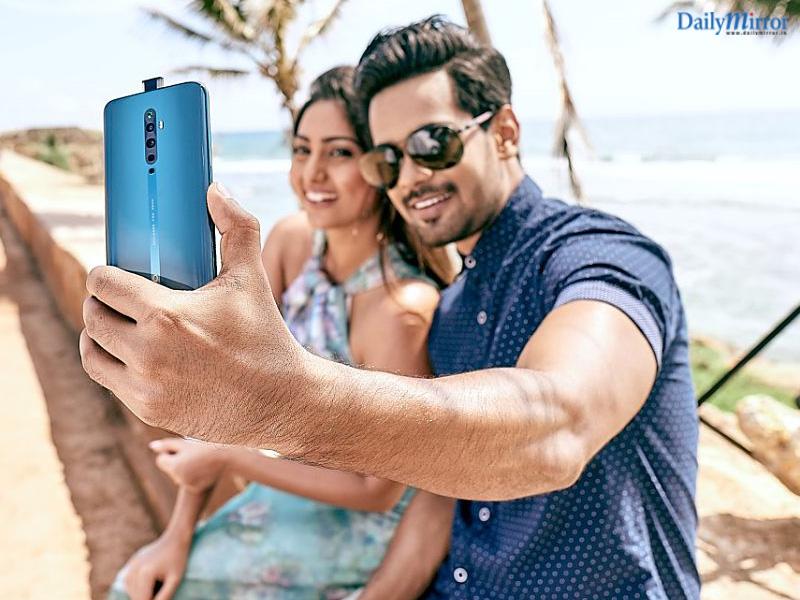 In October 2019, OPPO launched its latest Reno2 F in Sri Lanka to inspire youth to creatively express themselves using the model's photography-enhancing features. The brand partnered with popular actor and singer Raween Kanishka and gorgeous actress and former Sri Lankan Beauty Queen Vinu Siriwardane to be the faces of the series.
The two heart throbs recently got together at the iconic Galle Fort and sandy stretches of Unawatuna with famed Polish photographer Adam Black to kick start the marketing campaign with a stunning photo-shoot.
Vinu and Raween frolicked in the sun and teased each other during the photo-shoot, using their stylish new Reno2 F devices to take selfies and record their own moments. The historic Galle Light house was an enchanting presence in the background while the pale blue hues of the ocean and sky added a soulful vibe to the captures. The two stars got up close and personal with an elephant at the beach. The dynamic duo got creative with Reno's photo-enhancing features as foamy waves gently lapped against their catamaran. Altogether, it was a beautiful day full of simply joys and captivating moments by the Indian Ocean.
Reno2 F users will be able to use the device's photography-enhancing features to capture their own moments of bliss creatively. Reno2 F is equipped with a slew of photography-enhancing features, including a 48MP quad-camera setup, Ultra Night Mode allowing users to enjoy ultra-clear night shots picking up details invisible to the human eye, and Ultra Steady Video bringing 'action camera' level exceptionally clear and smooth video.