---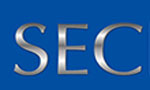 Capital market regulator, the Securities and Exchange Commission (SEC) is seeking public opinion and comments in order to set up an association to represent minority investors of Colombo Stock Exchange (CSE) listed entities.To this effect, SEC has published a public consultation paper seeking direction to kick start such an initiative and also requested alternative approaches to do so.The objective in establishing a minority investors' association is to represent the concerns of minority investors and to protect their rights and interests."The SEC is keen to fully understand and assess financial and other impacts of our proposals and any other alternative approaches," SEC stated issuing the consultative paper.

Hence the SEC will seek the views from the interested parties on the name of the association, mission, objectives, scope, board composition and eligibility, legal personality, organizational structure, membership, administration, services offered, funding and communication with the members. Besides, on a welcome move, the association to be established will also promote whistleblower role.Sri Lanka still lacks laws for whistle blower protection and the Witness and Victim Protection Bill is expected to be presented to the Parliament soon with amendments.Meanwhile SEC has invited former executive directors/chairmen of listed entities who have served for more than five years, for a discussion to share ideas on the above proposal.

In recent times, SEC has been actively engaging the public for almost all of their capital market development initiatives with a view to develop a well-regulated capital market in the country.This is critical in winning back retail investor confidence and also to invite foreign investors, as governance and investor protection are among top priorities for big foreign funds to put their moneys in equities.The SEC invites comments on or before November 10, 2014 from all concerned parties.