---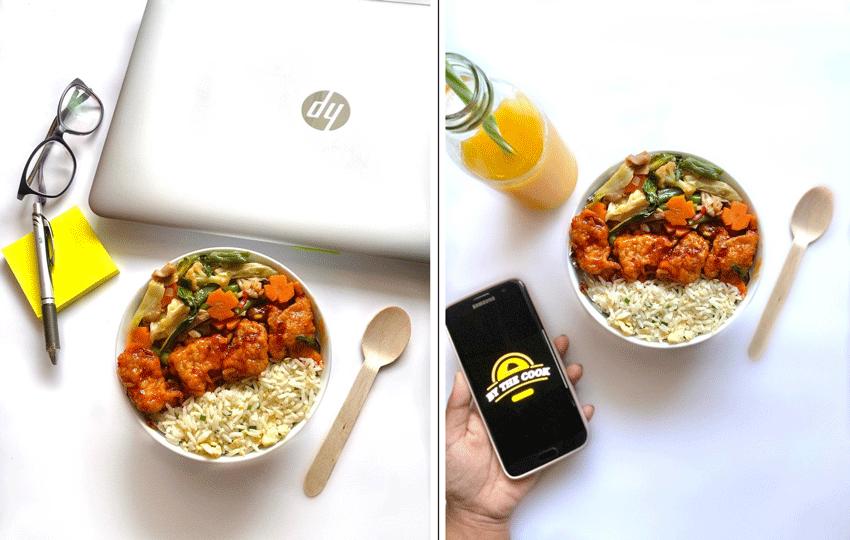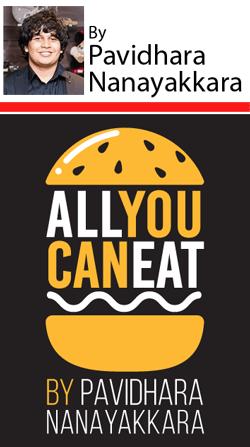 By The Cook is a new and exciting home-based restaurant owned by Lennox Calyaneratne, a.k.a. The Cook. The Cook specializes in Chinese and Thai cuisine, and makes things easy for his customers by having their orders delivered right to their doorstep.

When asked what inspired Lennox to get into the food industry, which is a competitive world to begin with, he gave the following answer – "I always enjoyed preparing food, and my family loved to try the food that I made. I never thought of stepping into the food industry, until my uncle Priyantha encouraged me to start up this business, over a discussion at his birthday party. And just like that, "By the Cook" was born. My uncle was my first customer."

The reason behind the chosen style of cuisine was one that I didn't expect – "I fancied Chinese and Thai food since my childhood, and I was always eager to try out new places. I knew there was space out there for something unique and different - something I could offer. And so, I realized the need of a restaurant such as 'By the Cook'; where quality, quantity and flavor are prioritized, while maintaining reasonable pricing."

Here's why I recommend "By the Cook" to my readers and any foodies out there - The Cook uses his own recipes, and hand picks the main ingredients on a daily basis to capture the aspect of freshness within the products. He follows safety precautions such as purchasing ingredients from reputed sources that follow strict health guidelines, especially due to the ongoing pandemic. His delivery partners, too, maintain safety guidelines to ensure the safety of the customers.

We had the pleasure of trying three dishes made by The Cook.

The Hot Butter Mushroom and Vegetable Chop-suey with Vegetable Fried Rice was quite interesting when it came to the combination of flavors. The rice came with pieces of Coriander, which gave it a kick when chewed and also intensified the aroma of the whole dish. The vegetables were boiled to perfection, giving them a soft texture. They were brimming with natural flavors, which I feel is what every foodie looks for. The lack of preservatives and flavor enhancements showed just how healthy the dish was. The chop-suey was perfectly made, and had a slight salty favor which complemented the rice. The Hot Butter Mushroom was my personal favorite, given that I am a big fan of mushrooms. I'd recommend this dish for anyone who likes a good vegetable fried rice to have for lunch or dinner for an affordable price. It is well worth your money.

Moving on to the second dish, which was the one I was looking forward to the most - the Hot Garlic Chicken and Hot Butter Cuttlefish with Egg Fried Rice. The Hot Garlic Chicken was sliced up into tiny popcorn like pieces and was rich in flavor. The sauce it came with had just the right amount of sweetness, and complemented the meat. It had the perfect balance of sweet and spicy which worked well with the chili paste. The chili paste that comes with every dish is The Cook's signature chili paste, and it happens to be vegetarian-friendly. It had a strong flavor which was enjoyable. It seemed to work well with every dish and did not overpower the mix of flavors. The Hot Butter Cuttlefish was crunchy and spicy, and it had a unique taste which I just can't put my finger on. It did not clash with the Hot Garlic Chicken when it came to flavor, as they both complemented each other perfectly. Overall, the dish was pleasantly enjoyable and is something that I would have again.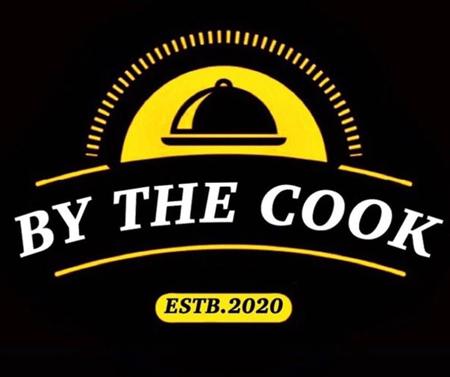 The third dish was what caught my eye. The Coriander Chicken and Thai Papaya salad with Steamed Rice was a dish I wanted to try, solely because of the variety of flavors in it. The chicken was rich in flavor and soft, which made it easy to chew. It came with a papaya salad that was decorated with peanuts. The papaya was sweet and mixed well with the chicken. The balance of flavours was perfectly maintained. It was an ambrosial dish and was something that I greatly enjoyed. For those of you who prefer to have nutritious and healthy meals, I highly recommend this dish.

For anyone who wants to get their hands on these interesting and flavorful dishes, you can follow The Cook on Instagram: @bythe_cook and on Facebook: @bythecookcolombo. You can also call or Whatsapp him on 077 278 885. Lunch orders are to be placed before 10.30 AM and Dinner orders are to be placed before 5.30 PM.

To make things better for the customers, artificial flavors and MSG are not added to any of the dishes. And to wrap it up, you'd be pleased to know that packaging is 100% eco-friendly.