---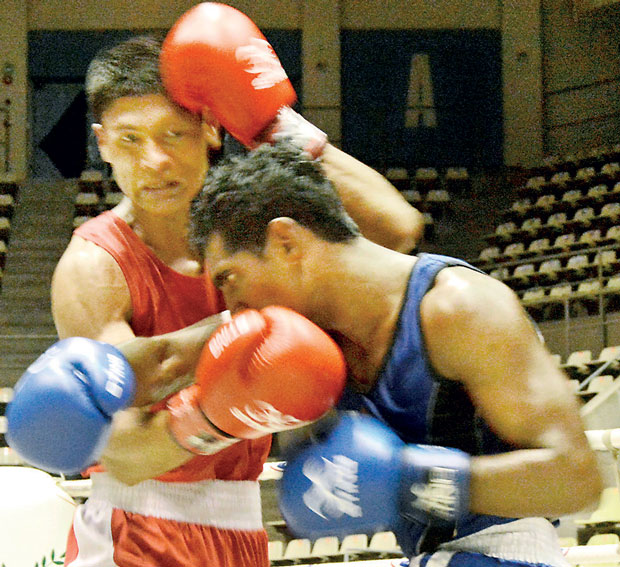 By M. Shamil Amit
Thivanka Ranasinghe of MAS Linea and Thilini Weerasinghe of Army emerged the best boxers in the men's and women's category at the 72nd ABA Men's and Women's Layton Cup boxing which concluded at the Sugathadasa Indoor Stadium.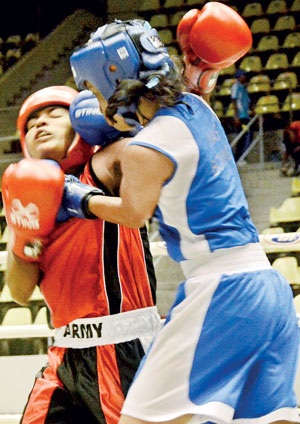 Thivanka outfoxed W.A.C.I Perera of Army in the light flyweight 46-49kg bout while Thilini got the better of M.I.C. Fernando of MAS Unichela in the heavyweight over 81kg bout.
The biggest shock of the meet was the defeat of P.G.E. Madushan of Air Force who participated at the Commonwealth Games this year as he was beaten by W.A.C.I. Perera who in fact went on to beat last years Layton Cup winner M.M. Prabashwara of MAS Slimline in the semi-final.
Best boxer Thivanka a product of Vidyartha Kandy for his powerful display and top performance was awarded the Layton Cup. Charaka Jayalath of Army and K.A.L.U. Kaushalya of Air Force were adjudged the best loser's in the two categories.
Slimline BC pugilists dominated the finals when they won four gold medals while Navy bagged three with Army being able to secure only one gold medal.
In the women's category MAS Southern again dominated proceedings when they bagged six of the nine gold medals that were on offer while Army, MAS Linea and MAS Unichela shared one each.
Indradasa Jayasinghe a former senior referee, judge and coach was the chief guest at the closing ceremony who gave away the awards.