---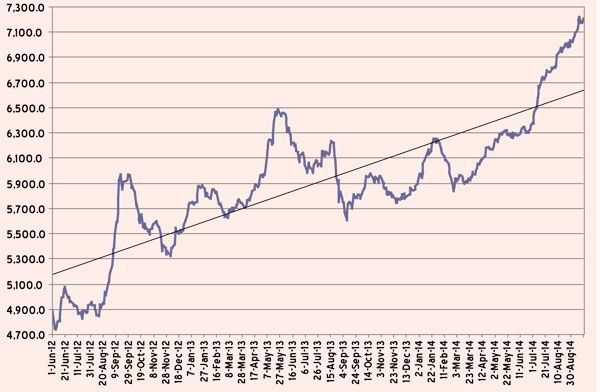 By Susil Permalal
Sri Lanka will pin its hopes on track and field and cricket to win medals when the 17th edition of the Asian Games, the region's Olympics get off to a grand opening ceremony on Friday in Incheon, South Korea .

Approximately 15,000 athletes and officials representing all 45 countries in the region will battle it out in 36 sports disciplines. Sri Lanka last won a medal in 2006 when Susanthika Jayasinghe won the 200m bronze in Doha but the 2010 Games in Guangzhou proved a disaster for the Sri Lankans as they failed to replicate their medal winning performances in the previous four games despite sending a team in excess of 109 athletes.

Local officials believe athletics which has been country's highest medal winner at the Asian Games will pocket at least two medals this year as Javelin thrower Nadeeka Lakmali and 400m woman sprinter Chandrika Subashini have shaped up well for the Games.

Lakmali who was on a residential training stint in Finland has shown a tremendous improvement in recent months and would eye to end her international career with an Asian Games medal. Having been placed among the top nine world athletes last year, all what she needs is one good throw to make a podium finish. Sri Lanka has never won a throwing medal at Asian Games and a medal in Incheon will certainly herald a new chapter in Sri Lanka's athletics history.
Meanwhile Chandrika Subashini, though a pale shadow of her predecessor, Damayanthi Darsha, the undisputed former Asian Champion is within the medal range, given that the overall standards have dropped. However it will take a brave effort from the lanky sprinter to make a podium finish.

Sri Lanka have won 42 medals since the inaugural Games in 1951 in Delhi out of which 27 medals, including all ten gold medals were from athletics. High jump great Nagalingam Ethirveerasingam won the country's first gold medal in athletics when he won the high jump gold in Tokyo Games in 1958 clearing a height of 2.03 metres.

In addition Sri Lanka have won medals in boxing, tennis, yachting, karate, golf and cycling but chances of winning medals this time around seem very bleak. Meanwhile Sri Lanka hope that both their cricket teams comprising some of the country's top national players will help Sri Lanka's flag fly high in air in Incheon. Out of the participants Sri Lanka got the best combination of players and expects them to go all the way to win the respective events. Out of 82 members weight lifter Chintana Vidanage will be the overall captain of the Sri Lanka team.
The 15-day sporting extravagansa will conclude on October 4.