---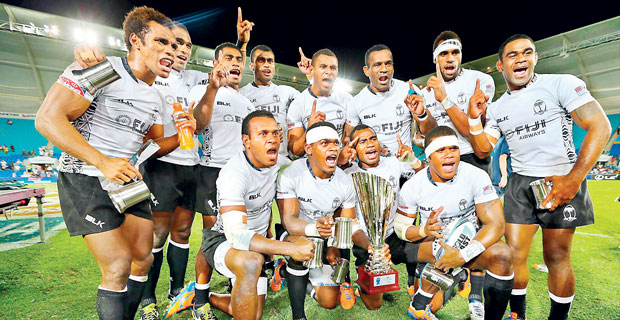 OLD COAST (Reuters) - Fiji's Jasa Veremalua scored a try in the corner to seal a 31-24 win over Samoa in the final of the Gold Coast Sevens yesterday, the first leg of the World Sevens Series which counts as a qualifier for the 2016 Rio Olympics.
The Fijians raced into a 24-0 lead after four first half tries only for the Samoans to storm back to within two points in a pulsating finale before Veremalau put the game out of reach with his late score.
The victory put the Fijians, 2005-06 Series winners, on top of the table with 22 points, with the top four teams at the end of the season qualifying automatically for rugby's return to the Olympics.
Seven more places will be available in regional qualifiers.
The next round of the nine-event World Series will be played in Dubai in December, with South Africa, New Zealand, Japan, United States, Scotland, Hong Kong and England hosting legs.
The Fijians are one of the sport's traditional powerhouses, with their tall, powerful athletes entertaining fans around the world with their deft skills.
"Everyone in Fiji expects us to win a gold medal," Fiji's English coach Ben Ryan said.
New Zealand, who have won 12 of the 15 World Sevens Series events, finished a surprising fifth in Australia after being knocked out by England in the quarter-finals.
"We came over here with a few new players and it's a new level for them and I suppose we've got to get back on the horse and look to redeem ourselves in the next two tournaments in Dubai and South Africa," New Zealand coach Gordon Tietjens said.