---
By L.D.Chnadrasiri - Matale Sports Corr
Akith Senaratne, Lehan Koswatte, Nadun Senadeera, Asanthi Senaviratne and Oshini Herath walked away with tennis single crowns at the SLTA all-island open junior ranking (C grade) Tennis tournament – 2014 conducted at the Matale Tennis Club courts in Matale.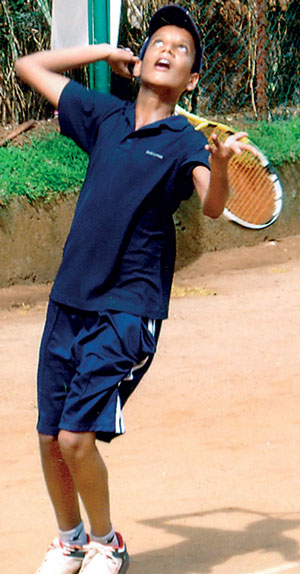 Nadun Senedeera continued his top form to clutch both boys under-14 and 16 single titles. He beat Charith De Silva in a three better 1-4, 4-0, 10-8 and then B.G.L.V. Bowattage in straight sets 4-0, 4-1 in the respective finals. Oshini Herath also bagged a double as she beat Tarushi Pelepelandagama 6-2, 6-2 in the under-12 girls single final and then outplayed Rashmi Najangoda 6-3, 6-0 in the girls under-14 single final.