---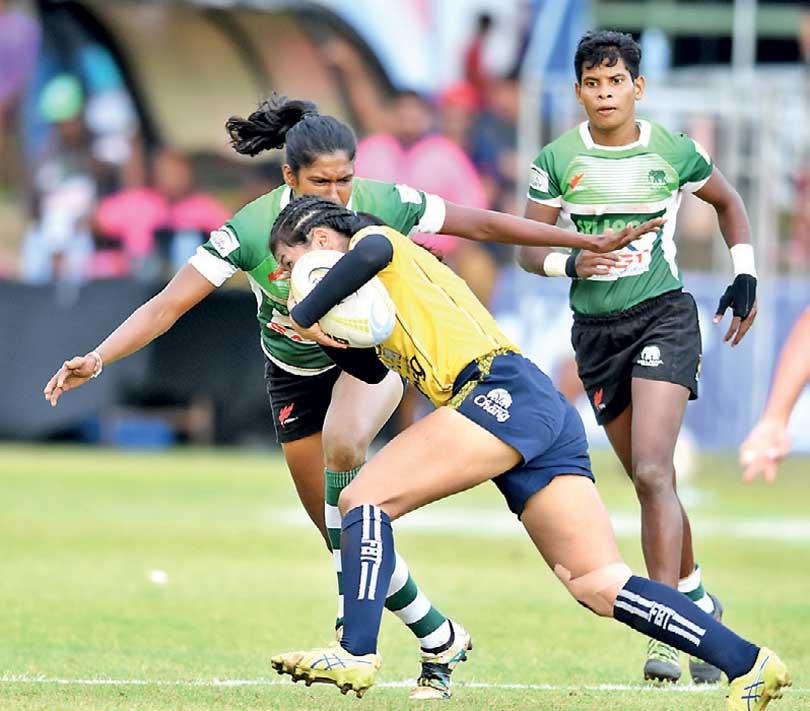 Action from a Women's Sevens rugby match (File photo)
By Shamzeer Jaleel
The Sri Lanka Women's Sevens Rugby Squad will leave the Island today to participate in the Olympic Games Women's Asia Rugby Qualifying Tournament which will take place on November 9 and 10 in Guangzhou, China.

China are the favourites to win this event and to secure their place for the Olympic Games from the Asian region. For Sri Lanka who are included in Pool 'A', this tournament will be nothing but international exposure at the Asian circuit. Sri Lanka will take on Hong Kong in their opening match on Saturday (9) followed by the clash against South Korea on the same day.
---
The Sri Lanka Squad: Anusha Attanayake, Anushika Samaraweera, Dasuni de Silva, Dilini Kanchana, Dulani Pallikkondage, Kumari Dilrukshi, Nadeeka Munasinghe, Nipuni Rasanjali, Randika Kumudumali, Shanika Muthusami, Sanjeevani de Silva and Umayangana Thathsarini. Head Coach: Saliya Kumara. Manageress: Shirani Rupika. Medical Assistant: Ruwani Deepika. Physiotherapist: Maas Shafin.
The teams:
Pool 'A': China, Hong Kong, South Korea and Sri Lanka. Pool 'B': Thailand, Singapore, Kazakhstan and Philippines