---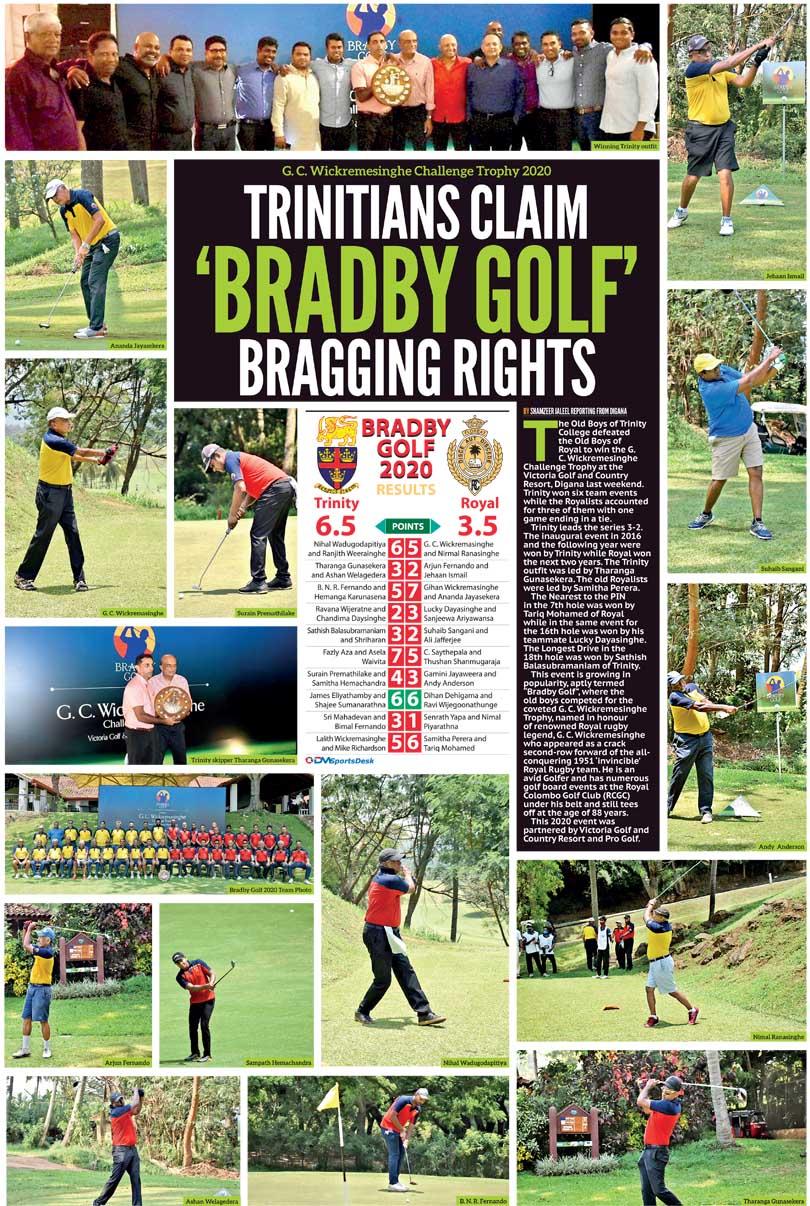 ---
By Shamzeer Jaleel reporting from Digana
The Old Boys of Trinity College defeated the Old Boys of Royal to win the G. C. Wickremesinghe Challenge Trophy at the Victoria Golf and Country Resort, Digana last weekend. Trinity won six team events while the Royalists accounted for three of them with one game ending in a tie.
Trinity leads the series 3-2. The inaugural event in 2016 and the following year were won by Trinity while Royal won the next two years. The Trinity outfit was led by Tharanga Gunasekera. The old Royalists were led by Samitha Perera.
The Nearest to the PIN in the 7th hole was won by Tariq Mohamed of Royal while in the same event for the16th hole was won by his teammate Lucky Dayasinghe. The Longest Drive in the 18th hole was won by Sathish Balasubramaniam of Trinity.
This event is growing in popularity, aptly termed "Bradby Golf", where the old boys competed for the coveted G. C. Wickremesinghe Trophy, named in honour of renowned Royal rugby legend, G. C. Wickremesinghe who appeared as a crack second-row forward of the all-conquering 1951 'invincible' Royal Rugby team. He is an avid Golfer and has numerous golf board events at the Royal Colombo Golf Club (RCGC) under his belt and still tees off at the age of 88 years.
This 2020 event was partnered by Victoria Golf and Country Resort and Pro Golf.