---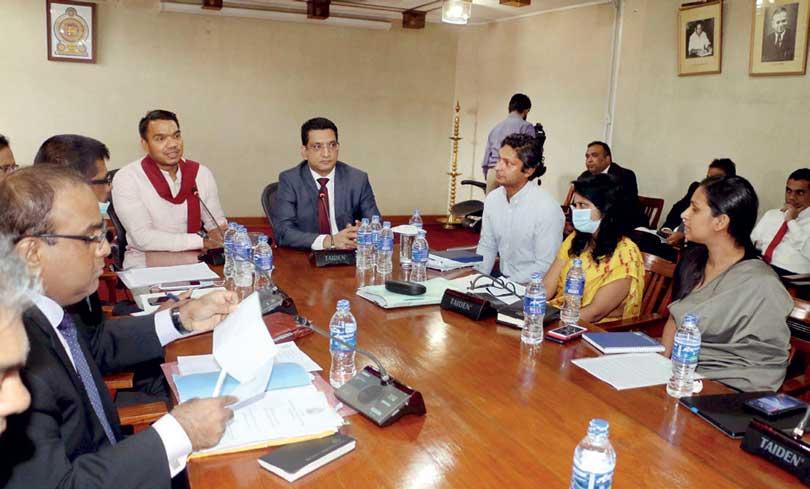 Justice Minister Mohamed Ali Sabry and Sports Minister Namal Rajapaksa during the discussion
A special discussion headed by Justice Minister Mohamed Ali Sabry and Sports Minister Namal Rajapaksa was held yesterday to reform the Sports Law No: 25 of 1973 as amended and to bring in a new Act, the Justice Ministry said.

During the discussion held at the Justice Ministry, it has been decided to make the reforms within six months and entrust the Sports Ministry officials to draft a Concept Paper in this regard in the first month.

It has been decided to appoint a committee comprising of officials of the two ministries to make the reforms based on the Concept Paper drafted by the Sports Ministry.
"It was also discussed that the officials of the Attorney General's Department and the Legal Draftsman's Department should also make representation in this committee," the Justice Ministry said in a statement. The report of the committee comprising of ministry officials to be obtained in two months, and then a draft is to be made based on the committee report.
After holding another discussion on the draft, it is scheduled to be submitted for the approval of the Cabinet in form of a joint cabinet paper.

Justice Ministry Secretary, Priyantha Mayadunne, Sports Ministry Secretary Anuradha Wijekoon, National Sports Council Member Kumar Sangakkara and the officials of the two ministries and the Attorney General's Department took part in the discussion.