---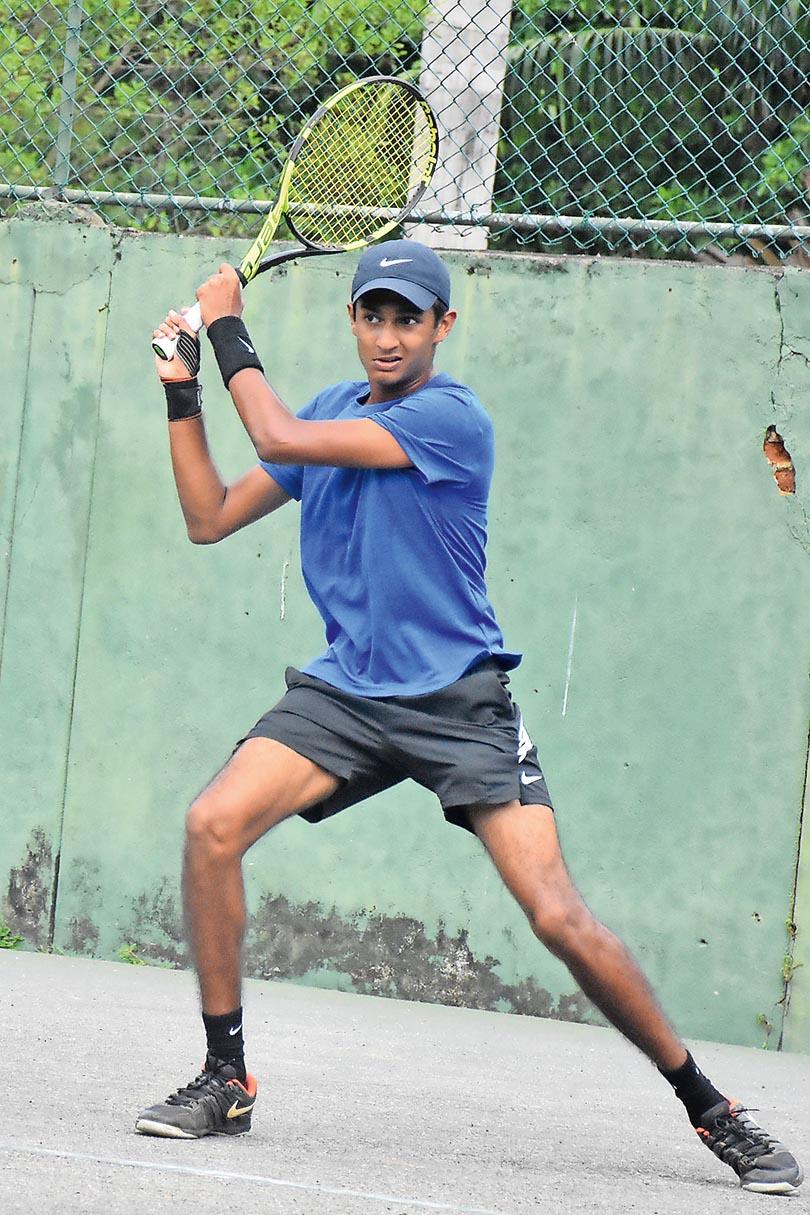 ---
By M. Shamil Amit
The 105th National Tennis Championship which was scheduled to be played last year but was postponed due to the COVID-19 pandemic got underway at the SLTA tennis courts in Greenpath, Colombo.
The championship proceedings began with the men's and women's open singles events with the experienced Sharmal Dissanayake being the top seeded player in the men's category.
From the matches played yesterday six players in the men's category and three players in the women's category booking their slots to the quarter-finals.
Top seeded Sharmal Dissanayake along with Kavisha Ratnayake, Dhilvan Herath, Sankha Athukorala, Yasitha de Silva and Chathurya Nilaweera were the players in the men's draw to qualify to the quarter-finals while Vonara de Alwis, Tuvini de Alwis and Savini Jayasuriya made it to the quarter-finals in the women's championship.
Results:
Singles:
Men's – Kavisha Ratnayake beat Sean Sanderson 2-0 (7/5, 6/4), Dhilvan Herath beat Thehan Wijemanne 2-1 (6/2, 5/7, 10/7), Sankha Athukorala beat Meshan Sinnen 2-0 (6/2, 6/2), Sharmal Dissanayake beat Archana Lokuge 2-0 (6/2, 6/2), Yasitha de Silva beat Prasanna Athuda 2-0 (6/2, 6/0), Chathurya Nilaweera beat Luca Knese 2-0 (6/4, 6/4).
Women's – Vonara de Alwis beat Prabuddhi Perera 2-1 (4/6, 6/4, 10/2), Tuvini de Alwis beat Tania Doloswala 2-0 (6/4, 6/3), Savini Jayasuriya beat Rajida Razick 2-0 (6/2, 6/2).