---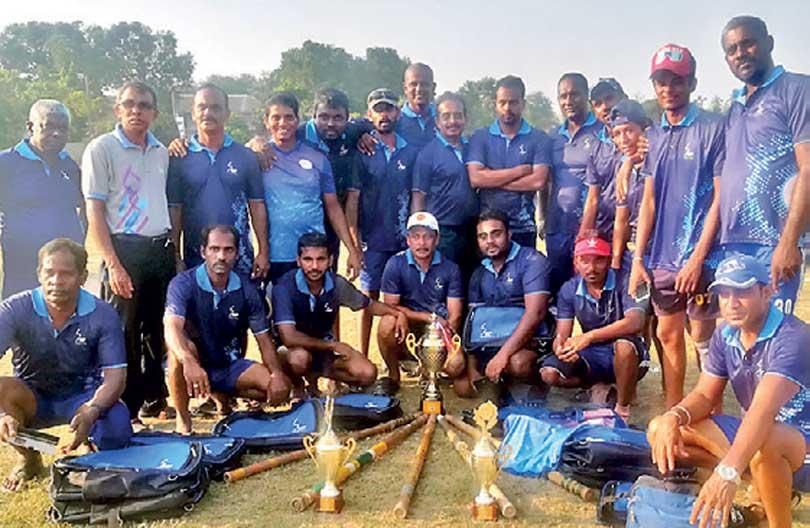 Standing from left to right:
K.Kingsley Perera (Vice Captain), Kamal Perera (Coach), K.L.S.Saamantha(Captain), J. A. Chandrasiri, P.L.C.Fernando, K.A.B.Kumara, D.Sujith, E.P.Samarajeewa, Imal Udayasanka, M.C.D.Perera, W.S.U.K.De Alwis, W.Ashoka Thilakarantne, D.D.G.R.Kumara, S.D.Athula
Sitting from left to right:
H. B. Thisera, K.A.R.Gunaratne, H.V.S.K.Wijekoon, R.D.Sunimal, J.A.A.M.Pathum, K.P.SunethMadusha, S.A.M.R.P.Priyadharshana, W.K.Wasantha Kumara, Imal Udayashanka, H.B.Thisera, G.V.D.Chaturanga, W.Asanka​
Sri Lanka Telecom (SLT) emerged as the champions (Division C) at the Nationalized Elle Championship 2019 held recently at Nawaloka Sports Grounds in Welisara.The tournament was organized by the Nationalized Elle Federation of Sri Lanka. Sixteen teams participated in the tournament representing the leading organizations Island wide.
The SLT team won this knock-out tournament by beating "Board of Investment" team in the final match by 5 to 4.

SLT players Imal Udayasanka and P.Priyadharshana were awarded as Best Player and Best fielder of the series respectively.