---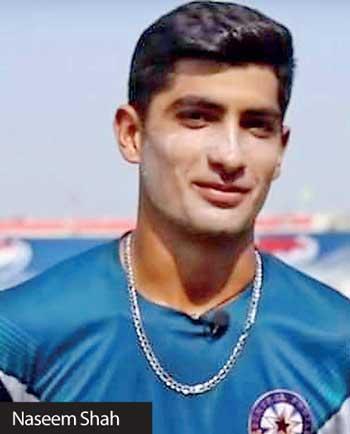 He is only 16 and reeling from his mother's death last week, but Pakistan believe express bowling sensation Naseem Shah can be a match-winner in the opening Test against Australia. The exciting teenager is on the cusp of selection for the game at the Gabba in Brisbane starting Thursday after impressing with a fiery eight-over spell against Australia A in Perth.
If he makes the grade, Naseem will join a handful of others to debut at 16, including Indian legend Sachin Tendulkar.

The youngest-ever Test player listed by Cricinfo was Pakistan's Hasan Raza in 1996, aged just 14, although his date of birth was later disputed.
"The best thing about Naseem Shah is the control he has on his bowling," head coach Misbah-ul-Haq told cricket.com.au.

"He has a very good bowling action and knows which deliveries to bowl. He can bowl with a very good control. He knows his stuff and bowled really well in the first-class matches he played this season.

"He's bowled well here too and is the standout bowler for us. The way he's been bowling, he can be a match-winner for us," he added.
-AFP