---
By Shamzeer Jaleel
The Sri Lanka Sevens Rugby Team finished fifth at the Asia Rugby Qualifiers for the Tokyo Olympic Games, worked off in Inchon, South Korea today (24).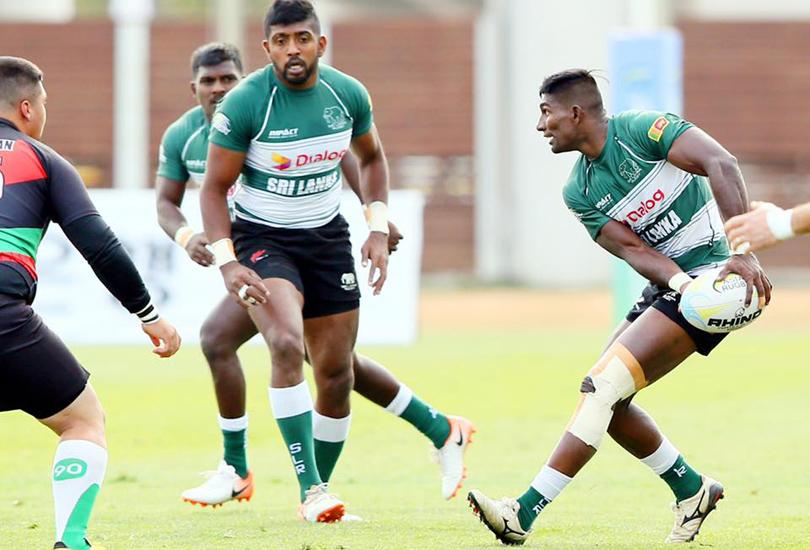 South Korea booked their berth along with Japan who will host the 2020 Olympic Games in Tokyo.
Sri Lanka had everything in their hands but poor decision making cost them dearly in the Cup quarter-final encounter against the Philippines.
They were leading 7-5 at one stage but they took the wrong decision by working their three quarters instead of kicking to touch.
Taking this opportunity, Philippines not only scored a try on stroke of half time but also took the lead 12-7.
After the turnaround Philippines outfit took further command with ample possession and ran away winners 24-17.
Sri Lanka were relegated to the Plate Championship and they beat Malaysia 14-7 in the fifth place playoff.
Results:
(Cup quarter-finals): South Korea beat Malaysia 52-0, China beat Singapore 50-5, Philippines beat Sri Lanka 24-17, Hong Kong beat Afghanistan 38-0.
(Plate semi-finals): Malaysia beat Singapore 21-7, Sri Lanka beat Afghanistan 40-0.
(Cup semi-finals): South Korea beat China 12-7, Hong Kong beat Philippines 26-0.
(7th place playoff): Singapore beat Afghanistan 33-7.
(Plate final): Sri Lanka beat Malaysia 14-7.
(3rd place playoff): China beat Philippines 19-14.
(Cup final): South Korea beat Hong Kong 12-7.