---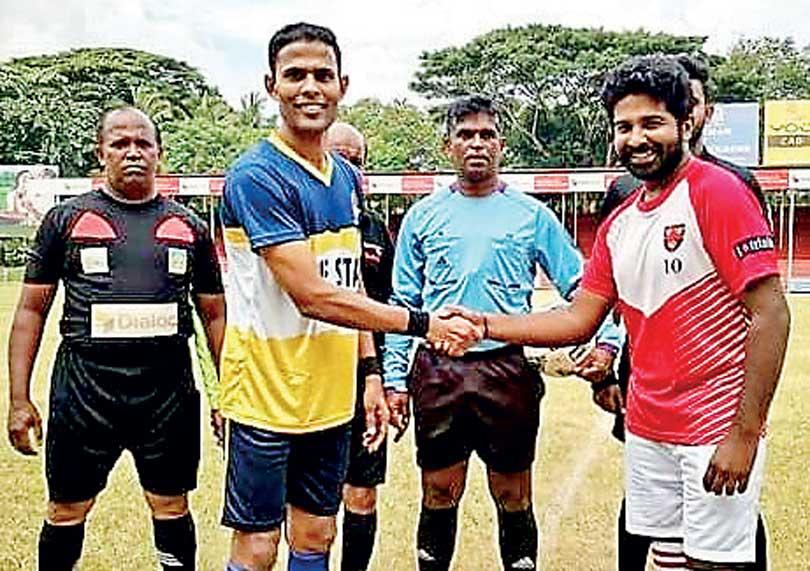 Old Peterites and Old Trinitians skippers before the kick off
By Shamzeer Jaleel
The annual Old Trinitians Sports Club Challenge Hockey Trophy between the Old Boys of Trinity College and St. Peter's College ended in a 1 – 1 draw at the Trinity College Rugby Stadium last weekend.

At the short breather, the visitors led 1 – 0.

Niran Fernando opened the scoring for the Peterites while Thaika Liyanage pulled one back for the home side. The Peterites were led by Mohamed Azeem while the up-country lads were led by Sanoj Srinarth.

The Man of the match was Dulan Abeyweera of St. Peter's.

Referee M. Manjula