---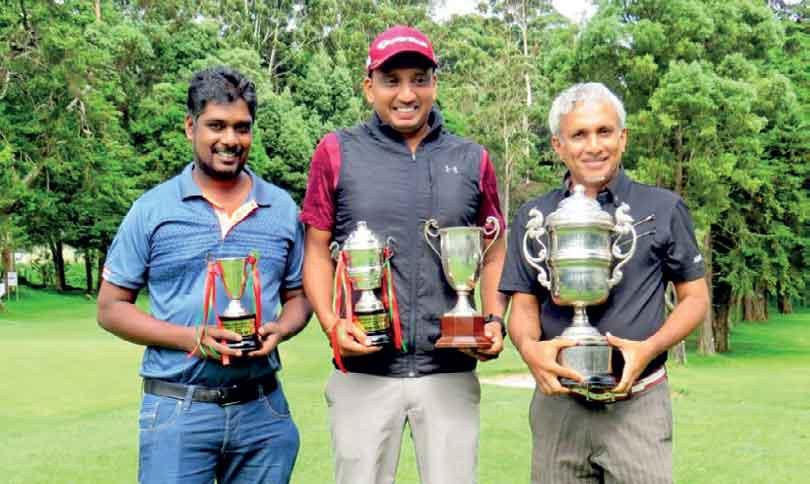 (From left): S. Sriharan, Chamara Abeyratne and Rizmy Shariff
By Shamzeer Jaleel
Chamara Abeyratne and Rizmy Shariff had winning starts at the Sandy Perkins and Ernest Ringle Trophy Golf events which were conducted by the Nuwara Eliya Golf Club (NEGC) during the weekend.
Both events attracted more than 30 competitors on day one where the tournament was conducted under strict health conditions following the COVID-19 pandemic.

On the opening day in the Ernest Ringle Trophy event, Shariff edged-out veteran Abeyratne. Both ended on 33 but the former Antonian Shariff won on better count-back.

On the following day Chamara was in sparkling form winning the Sandy Perkins Cup and getting the nearest to the PIN while S. Sriharan also made his mark ending as the runner-up in the Sandy Perkins Trophy event.

Meanwhile, the major event of the year conducted by the NEGC will take place on August 15 and 16 for the Captains Cup where a large number of golfers are expected to tee off.