---
Kingswood College will look to build on their impressive league campaign in the last season where they finished fifth having returned to 'A' Division rugby.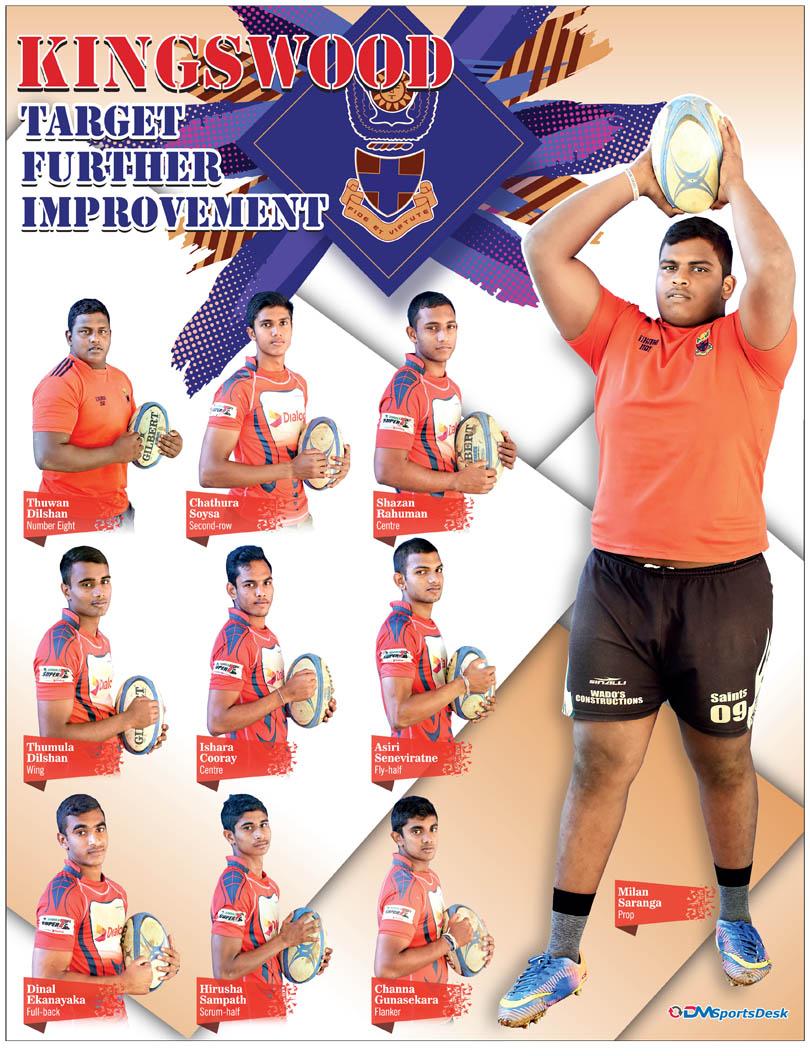 The Kandy side were able to seal five victories in the league season and they will be hoping to do even better this season.
Prop forward Milan Weerasinghe has taken over the reins from the former Skipper Tharindu Weligampola to lead a very ambitious team full of skills.
Scrum half Hirusha Sampath was the architect behind number of offensive moves from Kingswood last year and he has begun this season very well. Sampath who is also a very capable place-kicker is arguably their most important player.
His half back partnership with fly half Asiri Seneviratne is their strength as the duo has already created some mesmerising moves.
The last season was more about establishing themselves again in the 'A' Division but this has to be the season they pushed on for some silverware representing a school that has produced a number of National players including Fazil Marija, Roshan Weeraratne, Gayan Weeraratne, Heshan Kalhara and Reeza Raffaideen in the recent years.
In fact, they claimed their first ever league title under Marija in 2004 while defending that championship in 2005 and wining it in 2008 as well.
The team from the Randles Hill are coached by Dinesh Gamage while Ananda Kasuturiarachchi joined the supporting staff as Kingswood Rugby overall Consultant Coach.
"We have actually brought in an Australian Under-19 Coach as the Consultant Coach of the First XV Team and he will stay with the team for two months. The boys have a great opportunity to up their game," Gamage told Daily Mirror.
Kingswood have played two games so far, winning one and losing one, but they will certainly be one of the teams to watch out for.
"I am very confident about our players and I hope we can achieve something big this season," said Gamage.
Daily Mirror PREDICTION
Kingswood have a very impressive team and probably the strongest half back combination in Hirusha Sampath and Asiri Seneviratne. They finished fifth last season and look good to retain that position by the end of season.