---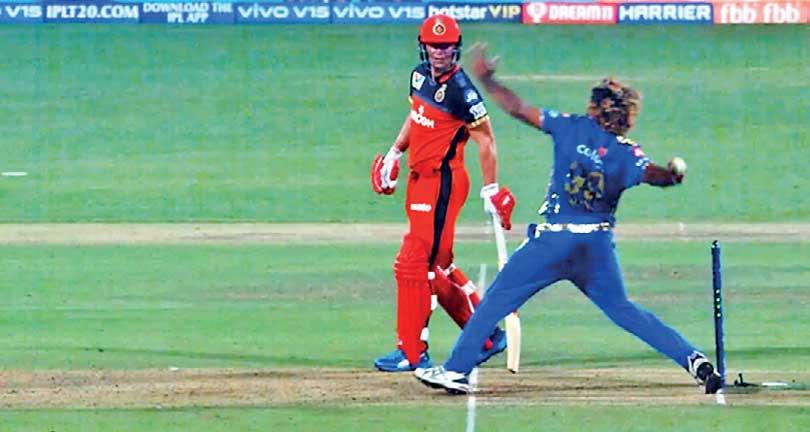 Lasith Malinga's no ball against RCB was a major controversy
After Mumbai Indian (MI) seamer Lasith Malinga's no-ball against Royal Challengers Bangalore (RCB) last season created a stir, the Board of Control for Cricket in India (BCCI) has decided to introduce an extra umpire to monitor no-balls in IPL 2020.

Umpiring errors became a talking point in the IPL last season. Despite top umpires on duty, there were instances when they failed to make the right calls, especially on no balls.
And keeping that in mind, the Board of Control for Cricket in India (BCCI) is likely to depute a 'specialist' umpire for each game to monitor no balls.

The matter was discussed in the IPL Governing Council meeting, which was held at the BCCI Headquarters yesterday, under the supervision of former India Cricketer, Brijesh Patel.
Confirming the development, one of the members of the Governing Council said that this effort is being taken to reduce the errors.

"There will be a specialised umpire for this, who will work in co-ordination with the on-field umpires and the third umpire. This is an effort to reduce errors," the member said.
Before introducing it in the IPL, it will be tried out at domestic tournaments.

In the meeting, it was also discussed that from next year, the number of day matches will be reduced and the matches could also have an early start.

It was also decided that the IPL auction will be held on December 19 in Kolkata. (Agencies)