---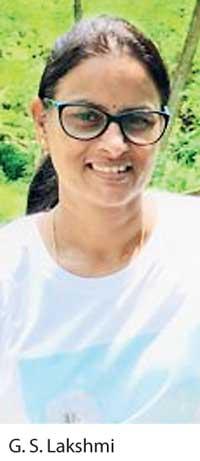 By Bipin Dani
It was a perfect birthday gift for India's G. S. Lakshmi who was appointed as the World's first female Match Referee by the International Cricket Council (ICC), just a fortnight before she completes 50 years on May 23.

She came close to playing the first international match but had to be content with remaining in the non-playing eleven during India's tour of England in 1999.
The BCCI came up with the concept of introducing female Match Referees in 2008-09, according to former India player, Nilima Jogalekar.

In fact, Lakshmi and Nilima have been on BCCI's panel of Match Referees for the last 10 years.

"Only international players could become a Match Referee. But now the rules have been relaxed and domestic players can also take up this challenge," Jogalekar said yesterday.
Meanwhile, few former Women cricketers have hailed Lakshmi's appointment.

"It is a very proud moment for me personally that I have played with her day in and day out in Hyderabad," former Coach Purnima Rau said yesterday.

"She was a superb teammate and a hardworking pacer with a very smooth bowling action and a sharp cricketing mind. She will be a guiding light for many more to come," she added.
"Lakshmi is a fantastic person, a superb senior and excellent Match Referee," another former cricketer Anju Jain said.
The BCCI came up with the concept of introducing female Match Referees in 2008-09, according to former India player, Nilima Jogalekar