---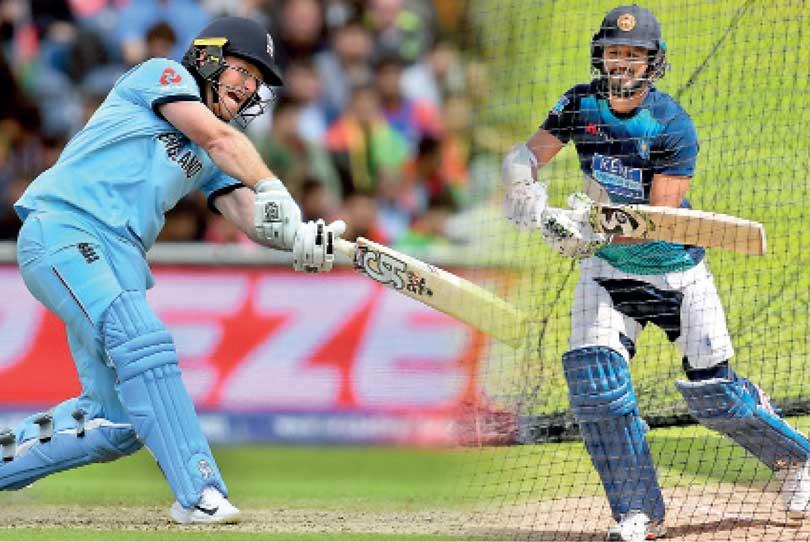 Eoin Morgan , Dimuth Karunaratne
By Shehan Daniel
reporting from Headingley, Leeds
Sri Lanka's middle order batsmen would need to take more responsibility if their World Cup hopes were to be kept alive, Captain Dimuth Karunaratne said yesterday, ahead of their key match against the hosts England in Headingley, Leeds today.

A matchup of teams at opposite ends of the form spectrum, defeat for Sri Lanka today will push them closer to the trap door of World Cup elimination and Captain Karunaratne said the middle order, of which the side's more talented players Angelo Mathews and Kusal Mendis were the backbone, needed to show more mental fortitude.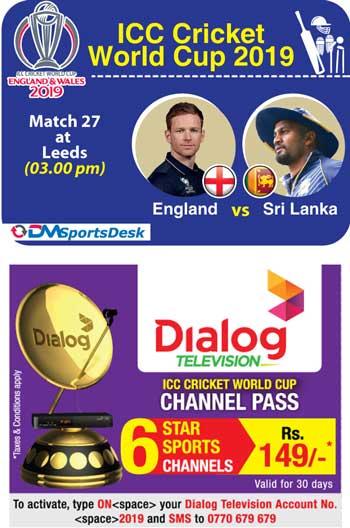 "If you take the middle order, I think there is a lot of experience. They have proven enough and they have done well in the recent past," Karunaratne said.

"The only thing is, unfortunately, no one has gotten a start in the matches we played. That's why we really struggled and they don't have the confidence to do that so that's why we told them to forget about the last four (sic) games, we have another four games to play."

"They need to put their hands up and play a big role here. We need to make sure they have a good mindset for this game and then go for it, and enjoy the game. The middle order needs to take more responsibility. That's one of the key things we discussed," the Captain also said.

"That's a key area when you are playing against a good team we have to have a good mindset. We discussed a lot about the mindset," Karunaratne opined.

Mendis' 30 against Australia last Saturday is the highest that a Sri Lankan batsman outside the top three has managed in this World Cup campaign, while Mathews has only nine runs in three innings.

Sri Lanka could also make a change at the top of the order bringing in young Avishka Fernando, who is yet to play a World Cup game.

England have won four on the trot while Sri Lanka have won just one of three completed matches, with half their points tally coming as a result of abandoned games.

And given the question marks over his team's middle order, Karunaratne knows that if England – fresh off a world-record performance hitting 25 sixers against Afghanistan on Monday – break the 300-run mark again, something they have done quite easily over the last two years, their task of pulling off an unlikely win would only prove to be more difficult.

"I think they have good batting line-up so we know we need to defend less than 300. We have to give them less than 300, so we have a couple of plans against the batters. And, you know, those are the things we are trying to do in the middle as well," Karunaratne said.
"We consider everyone is a dangerous batsman. Top-down they have explosive batsmen who can change the game. We are treating each of them as good, explosive batsmen, and we have a plan for each and everyone, hopefully it will work," he also said.

England's batting prowess was evident during that game against Afghanistan, where their batsmen, particularly Eoin Morgan, took 110 runs off Rashid Khan, considered to be among the best spin bowlers in the world.

"I think England are better at playing spin than even the Asian teams. We need to think out of the box and we have been doing that for the last few days, what we have to do with English batsmen because we have played in a home series before and we have a couple of ideas and we need to work those things in the middle," Karunaratne stated.

Lasith Malinga has returned to join the team and will feature in the game, Karunaratne added

"There was a family bereavement and that's why he went. We have to accept those things. If he wanted to he could have stayed back a couple more days but he came back and he is ready to play," Karunaratne also said.