---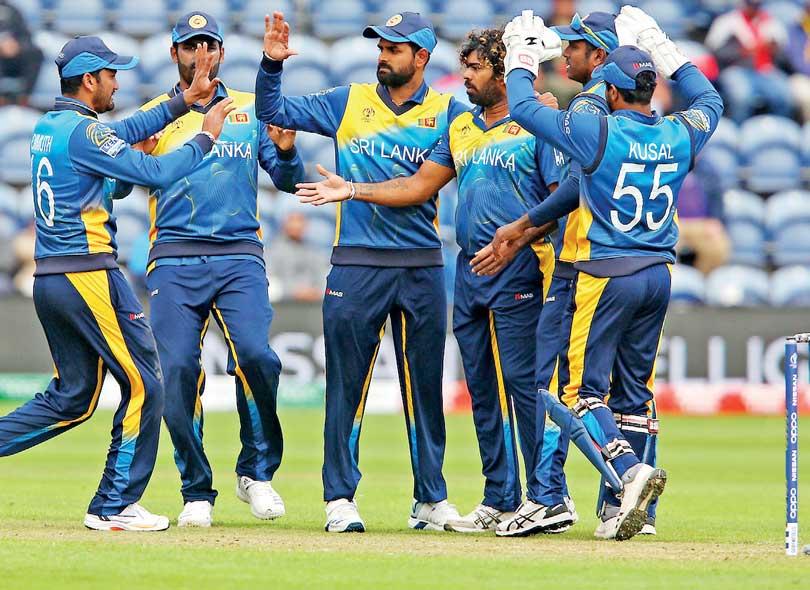 By Shehan Daniel reporting from Durham
When Sri Lanka take on South Africa in their ICC Cricket World Cup encounter at the Riverside Grounds, Chester-le-Street on Friday, they will do so in a position of strength, at least in terms of their batting, the team's Batting Coach Jon Lewis said yesterday.

Having practiced through overcast and chilly conditions on Tuesday, bright sunshine greeted the Sri Lankan team in Durham yesterday, with weather forecasts suggesting that it could continue for the rest of the week.

That could mean that Friday's match will be on a flat wicket that would favour batsmen, and Lewis believes the performances of the middle order had put the team in a position it had not been in previously during this World Cup campaign.

"We are in a good position at the moment. We are going into South Africa's game where the top five guys have scored 40 plus in the last two innings. That's a position of strength we haven't had in this competition so far," Lewis said.

"There are guys who have got runs in the last two innings. Everybody feels a little bit better and we have had two guys who have battled over 100 balls in the last two games and that's a good indication as that's something we have not been doing over the last year," he also said.

"Those were the kind of contributions that batsmen were being implored to make, of getting set and then picking up the pace."

"It has been something that we have been asking for. That's what we need. Not just contributions for 40 or 50 balls. The World Cup has shown that. Kane Williamson and Joe Root, they aren't the guys who are quick out of the blocks but they catch up and that's possibly the way to do it."

Middle order

Having failed to make significant contributions in the first five games of the tournament, Sri Lanka's middle order bailed the team out after Karunaratne and Perera were dismissed cheaply against England last Friday, and they did so, on a pitch that was not as batting friendly as initially thought.

"Only Dimuth Karunaratne and Kusal Perera have been our main scorers. Now we are going into a game with five of our guys amongst the runs and (they) took a lot of confidence, I think, the way they played in Leeds, obviously against a good attack," Lewis added.

"I think we assessed the conditions early. Apart from Avishka (Fernando) I don't think anyone else found any fluency on that pitch. It was not coming onto the bat. Kusal Mendis' knock wasn't that entire fluent but very valuable and the partnerships he put up with Avishka and Angelo (Mathews) were crucial," Lewis said.

Lewis was one of those who was impressed by the temperament and skill Fernando showed in his innings of 49, which came off just 39 balls, a scoring-rate that no other batsmen could manage in that match.

"He is an impressive young man. He has some real ability. He is really exciting. Even during that brief innings in South Africa, which was really tough for him, it was a baptism of fire. I know it wasn't really his debut in South Africa but he had his moments. He didn't get big scores but against that world class attack, he looked in control and had his moments. He is going to find his way into an innings and that's the difference between being a good ball striker and a batsman," Lewis said of the young batsman.

Unbeaten record

Sri Lanka have an unbeaten record at the Riverside Stadium - albeit having played there just twice previously - which will go up against the poor recent run they have had against Friday's opponents.

Sri Lanka have won only seven of their last 25 encounters and in their most recent bilateral series were overpowered by both the South African pace bowling and leg-spinner Imran Tahir.
"(Dale) Steyn, (Kagiso) Rabada, (Lungi) Ngidi and (Andile) Nortje were quite tough. Some of the pitches there in South Africa offered fast bowlers plenty with the new ball. These pitches will not have much pace and that will help a little bit. There is movement though," Lewis said.

As for Tahir, who was the leading wicket taker in that five-match series, Lewis said,

"He is obviously a class performer and we are going to recognise that he is a dangerous player. We need to focus on our guys. We are not going to ignore the facts against him. We will ensure that everyone is up for the challenge. We need to have an idea against some of their stronger players like Imran. Even Imran can have a bad day and then we need to cash in if he does."

The two teams also met in the quarter-final stage of the last World Cup, where South Africa eased to a resounding nine-wicket win in Sydney.