---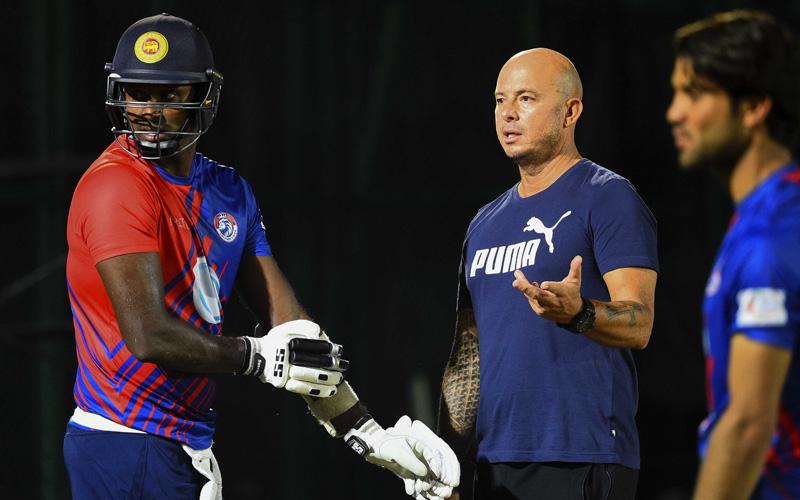 ---
By Bipin Dani
Former South African opener Herschelle Gibbs may have come for the Lanka Premier League (LPL) as a commentator, but says he looks forward to the coaching opportunity that has been given to him.
Gibbs has previously commentated for the South African Broadcasting Corporation (SABC), an experience he says he thoroughly enjoyed, and was a role he was to reprise as part of the six-member commentary panel for the LPL.
However, after Colombo Kings coach Kabir Ali withdrew from the tournament after testing positive for Covid-19, Gibbs was given the position.
Speaking to Daily Mirror he said, "I am sure I will enjoy (this coaching role) to the fullest even with all the restrictions."
He has already donned the coaching hat in the Bangladesh Premier League.
All LPL matches in Hambantota are played behind closed doors.
"An empty stadium will be a first for me, but I have not travelled for eight months, the whole experience will be a new one".
"Being in a bio bubble I'm sure will be a challenge but it will be nice to get a feel of what the players have also gone through without the training and practicing obviously".
Gibbs' team had its first match against the Kandy Tuskers on Thursday.
Both teams have an overseas player who has tested positive for Covid-19 -- Colombo Kings' Ravindra Pal Singh (Canada) and Kandy's Sohail Tanvir (Pakistan) -- who are recovering well, according to the Tournament Medical Director Prof. Arjuna De Silva.
"I have been speaking to them daily. They can be released if the PCR tests are found negative after ten days or after 14 days irrespective of the PCR results," he said.
Main picture: Herschelle Gibbs speaking to Colombo King's captain Angelo Mathews (L) (Pic courtesy SLC)