---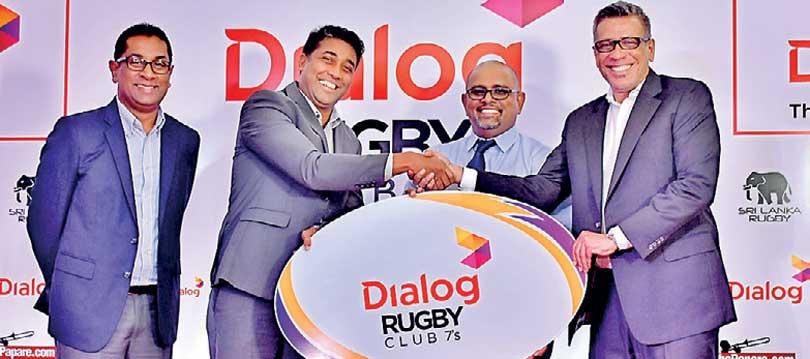 Harsha Samaranayake – Senior General Manager, Brand and Media, Dialog Axiata PLC handing over the official sponsorship to Rizlly Illyas – Deputy President/Chairman -Tournament Committee, SLR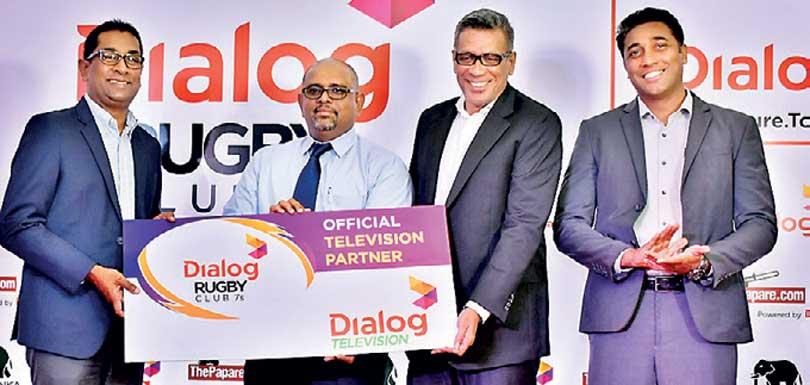 Chirantha De Zoysa - Senior General Manager/Head of Business – Television Services, Dialog Axiata PLC handing over the sponsorship to Rizlly Illyas – Deputy President/Chairman -Tournament Committee, SLR and Thusitha Peiris, Secretary, SLR
By Harsha Amarasinghe
A total of 16 teams will battle it out for the Dialog Inter-Club Rugby Sevens title as the most prestigious domestic sevens tournament gets underway this weekend at the Race Course Grounds in Reid Avenue.

The competition was played in two legs last year with CH and FC emerging overall winners but the tournament's competitiveness was weakened due to the fact that a couple of leading teams opting to play just one-leg.

However, Sri Lanka Rugby (SLR) Deputy President Rizly Illyas stated that top teams deciding to not take part in both legs is one of the reasons why it has been reduced to one leg this time around.

"This year the tournament will be conducted only in one segment. The previous year there was two segments, but it was not successful as some teams did not participate in both segments which reduced the quality and competitiveness among the teams," Illyas told journalists at a media conference held at CR and FC yesterday.

Illyas who is also the Chairman of the Tournament Committee claimed that the national selectors would pick a pool of 25 players based on their performance in this tournament.
"Twenty five players will be selected from this 7's tournament for the National Squad in preparations for the upcoming sevens series and Olympic Qualifiers," he added.
In last year's Dialog Rugby Club Sevens, the first leg was won by Kandy SC beating Police SC 'A' by 26 points to 5 points.

The second leg was won by CR and FC beating CH and FC 'A' by 21 points to 12 points.

CH and FC went onto be crowned as overall champions gaining 85 tournament points while Air Force 'A' secured the runners-up position by gaining 81 tournament points and third place was won by Navy SC 'A' gaining 78 tournament points.

It was also revealed during the media conference that SLR was planning to let 'A' Division clubs have a foreign player each for the sevens tournament but that became impossible as they found it difficult to clear the selected players from their own international leagues. Kandy Sports Club will be the firm favourites to win this tournament as Nigel Ratwatte is set to lead them with more than half of the National sevens team representing Kandy SC. Reeza Raffaideen will captain the CR and FC as Omalka Gunarathne has opted to focus more on the 15-A-Side game.

Pix by Damith Wickramasingha