---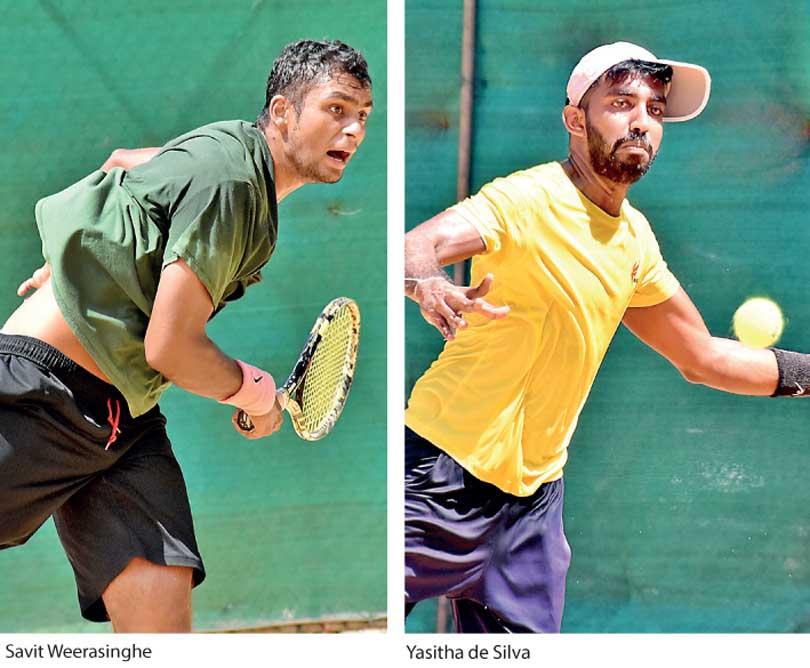 By M. Shamil Amit
Seventh seed Yasitha de Silva and unseeded Savit Weerasinghe qualified to play in the Men's Open Singles final of the Clay Court Tennis Nationals when they recorded comfortable wins in their respective semi-finals worked off at the SLTA Courts in Green Path, Colombo yesterday.

Yasitha overcame Thehan Wijemanne 7-6, 6-2 while Savit had the better of third seed Sankha Athukorale 7-5, 6-3.
Meanwhile, the two semi-finals of the Women's Open Singles are scheduled to be worked off today.
Defending champion and the bottom seed Anika Seneviratne will meet Neyara Weerawansa and the top seed Janali Manamperi will clash against Savini Jayasuriya.
Results
Men's Singles (semi-finals): Savit Weerasinghe beat Sankha Athukorale 7-5, 6-3. Yasitha de Silva beat Thehan Wijemanne 7-6, 6-2.