---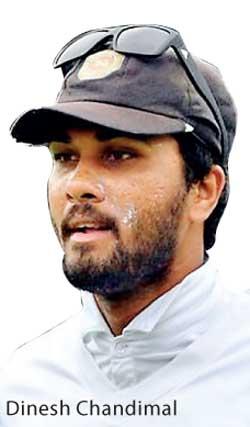 By Bipin Dani
Army Sports Club's Dinesh Chandimal, who set a record for the highest individual score in domestic cricket, with his unbeaten 354 against Saracens SC on Wednesday was not playing for records, according to his team coach Saman Jayantha.

"Yes, Chandi was aware about Mahela Jayawardena's Test record of 374 runs but he did not wish to continue to break it. Instead, he wanted to take the chances of an outright winning. The players of the opposite team were very tired and we wanted to grab a few early wickets", Jayantha said.

"An outright win can get us 19 points and a chance to go up in the ranking".
"Winning the match is more important than individual records".

Chandimal, however, did break Kithuruwan Vithanage's five-year-old record.
Vithanage, playing for Tamil Union Cricket and Athletic Club had scored 351 runs against Sri Lanka Air Force Sports Club at the Air Force Ground, Katunayake on February 14, 2015.