---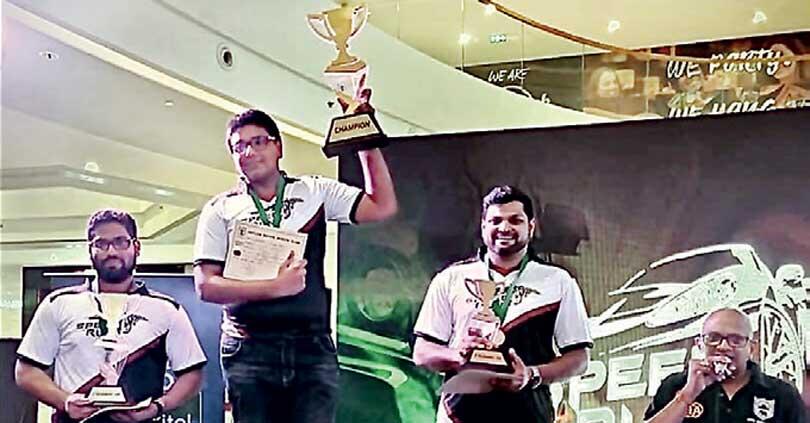 From left: Viren Boteju, Calvin Kingsley, Champion, Riyaz Hafrath and Niroshan Pereira, President, Ceylon Motor Sports Club
Text and pictures by P.D. de Silva
Calvin Kingsley was crowned champion at the inaugural Speedrun Championship concluded at the One Galle Face Mall on Saturday.

Kingsley, leading from start to finish, was unperturbed by the immense pressure brought on by Viren Boteju and Riyaz Hafrath, who were placed second and third respectively

Competitors had the privilege of driving the much coveted Mercedes Benz AMG GT3, which was the official race car for the championship.

E-Racing has come a long way in Sri Lanka and the Ceylon Motor Sports Club has come out with many different disciplines, such as Speedruns and "race from home" as E-Racing has not only taken Sri Lanka but the region by storm.

Racing superstars Dilantha Malagamuwa and Ashan Silva who are no strangers to the local and international Racing scene and Ashhar Hameem, the newly elected President of Sri Lanka Automobile Sports (SLAS) were present at the event. The Speedruns Championship was conducted by Mandarin Reid and the Ceylon Motor Sports Club.