---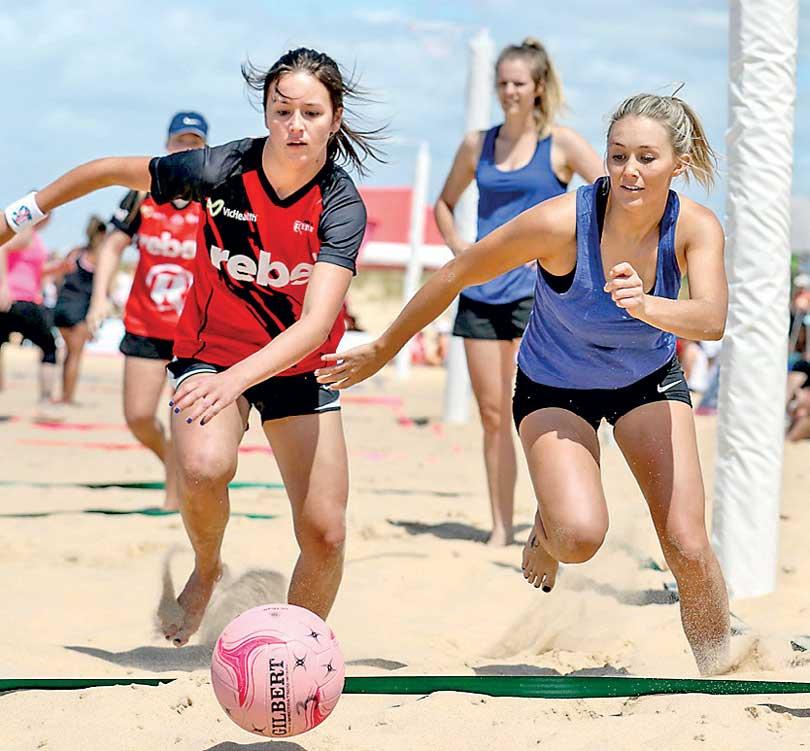 Beach netball is similar to traditional netball
By Susil Premalal
The Beach Netball Association (BNA) of Sri Lanka is planning to promote the sport in schools once it is reopened following the break caused by the Coronavirus pandemic.
One of the newest members of the Netball Federation of Sri Lanka, the BNA is keen to introduce the sport in schools after having discussions with the Education Ministry officials, BNA President Yamuna Sandamalie said yesterday.

The BNA President is a National level coach. Sports Officer at the Colombo Municipal Council, Sandamalie has coached many leading schools in Colombo.
Beach netball is similar to traditional netball with the only difference being the number of players in a team with only eight playing in each side.

Normally a netball team comprises 12 players while a beach netball team comprises only eight players.

"Sri Lanka has the ability to go place in beach netball having emerged as one of the leading netball countries in Asia," said Sandamalie.

"Once approval is obtained from the Health Ministry and the Sports Ministry to resume activities, the BNA hopes to conduct an Open Tournament for both Men and Women in a bid to promote the sport of beach netball among schools and clubs," she said.

"The association hopes to appoint Men and Women coaches to execute their beach netball development programmes in schools."

"A National Pool for beach netball is to be formed by selecting skilled players in preparation for the 2021 Asian Beach Netball Championship," the official said.

"In netball we have no challenge in Asia. We are the number one team. Therefore, I feel we can triumph in beach netball also in Asia," said Sandamalie.