---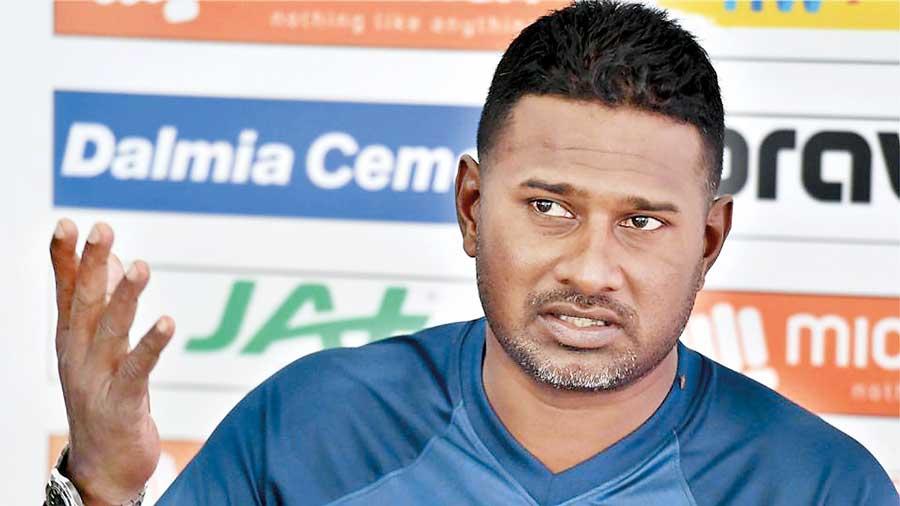 By Shehan Daniel
Avishka Gunawardene, the former National cricketer and the latest Sri Lankan to be charged with corruption by the International Cricket Council (ICC), said he would challenge the charges that have led to his provisional suspension as a National Coach.
Gunawardene was last week charged by the ICC Anti Corruption unit (ACU) on behalf of the Emirates Cricket Board (ECB) for violating the latter's Code of Conduct for Tournament Participants at the T10 League it conducted in 2017.
The charges relate to Gunawardene 'Directly or indirectly soliciting, inducing, enticing, instructing, persuading, encouraging or intentionally facilitating any Participant to breach Code Article 2.1' and 'Failing to disclose to the ACU (without unnecessary delay) full details of any incident, fact, or matter that comes to the attention of a Participant that may evidence Corrupt Conduct under the Anti-Corruption Code by another Participant.'
Reading a statement, Gunawardene pleaded his innocence against charges, stating that the charges had been levelled based on the allegations made by one player, also insinuating that the player had personal differences with him.
"It appears that the so called charges are only based on allegations made to the ICC by one single player, whose own personal records speak volumes of his own integrity. It just so happens that this player is one that I have, on more than one occasion, left out of tournaments and teams, mainly due to his lack of discipline and unsatisfactory fitness levels," Gunawardene said during a media conference in Colombo yesterday.
While reiterating his cooperation throughout the ICC investigation process, Gunawardene said that the suspension by Sri Lanka Cricket (SLC) had been handed out despite not having an inquiry.
"As some of you may already be aware the above charges are, in layman's language, that I have allegedly encouraged and not reported an incident which the ICC claims, is a corrupt act under their code. Based on their purported allegation my employer, SLC has suspended my services and taken disciplinary action against me without even an inquiry from me whether I am guilty or not; well let me state unequivocally that I am innocent of this all these charges," he read.
Gunawardene's Counsel Chrishmal Warnasuriya also claimed that there was no agreement signed between Gunawardene and the ECB, and questioned how therefore he could have violated the ECB's Code of Conduct."The ICC was only an agent [Designated Anti-Corruption Official] to the ECB when it conducted the T10 Tournament in 2017, so we ask how is Avishka bound by the ECB and ICC Anti-Corruption when he did not sign an agreement with the ECB ahead of the tournament?" Warnasuriya contended.
Warnasuriya said there were questions regarding how these charges have been made based on the allegations of one person.
"There were four people questioned regarding this incident, and three of them, have denied that this particularly incident has taken place. So, we hope to ask the ICC how one person's testimony has taken precedence over the testimony of three people," Warnasuriya also said.
He said they will also argue the lack of 'cogent evidence' linking Gunawardene to the ICC's charges, and the exact nature of the team that was sent by SLC for the tournament, which was not identified as a National Team.
The sought clarification from SLC regarding its decision to suspend Gunawardene without conducting an inquiry, as claimed by the former National cricketer and his counsel.
"Gunawardene has been provisionally suspended, pending inquiry. Since the ICC is conducting an inquiry, and these charges are coming directly from the ICC, we do not need to conduct an inquiry of our own," SLC Secretary Mohan de Silva said.