---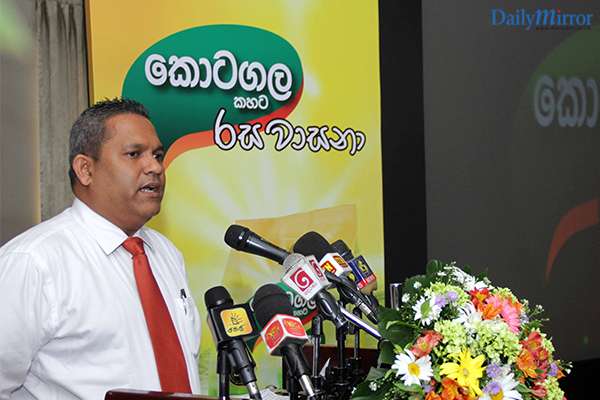 Mr. Jerome Jayasinghe, the Chief Operating Officer of C. W. Mackie PLC addressing the gathering
The 'Kotagala Kahata – Rasa Wasana' consumer promotion, which took place from the 7th June to the 10th August 2018, recently came to a successful conclusion. Twenty TVS Scooty Peps were awarded to the winners of the competition at a special prize giving ceremony on the 2nd of November at the Grand Oriental Hotel.
To qualify for the competition customers were required to post Kotagala Kahata wrappers with their name, address and telephone number to "Kotagala Kahata Rasa Wasana" P.O Box 161, Colombo.
Considering the convenience of the customers and giving them ample opportunity to participate, the Kotagala Kahata propaganda unit visited 112 towns island wide covering 20 districts, during the promotion period.
Expressing his views on the Kotagala Kahata consumer promotion, the Company's spokesperson stated, "This is the third time we have conducted this consumer promotion. The promotions concluded with a tremendous success in the past 2 years. Taking into consideration our customers' huge responses in the previous round, we organized the same consumer promotion this year as well. Our main intention is to show our gratitude to our loyal and valued customers. We received a significant number of entries for this competition, showing that our product is well accepted by the Sri Lankan consumers. We are quite confident that one of the main reasons for this is that the consumers have identified our brand's consistently high standard of quality".
He further commented on Kotagala Kahata's journey, which began in 2012. "We are very enthusiastic about the enormous success our brand - Kotagala Kahata - has achieved today in the Sri Lankan market within a short span of 5 years and its accomplishment today as thethird biggest dust tea brand in the Sri Lankan market".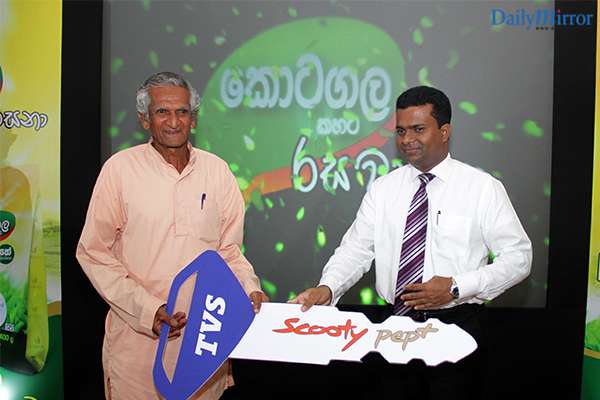 Mr. Mangala Perera, the Director of Sunquick Lanka (Pvt) Ltd- presents a lucky winner with his prize
Kotagala Kahata is one of the premium products of the FMCG arm of C.W Mackie PLC - Scan Products Division. It is the finest blend of Ceylon tea with high quality taste, strength and aroma. The Scan Products Division of the C.W Mackie PLC Group, is a diversified business conglomerate in Sri Lanka, which manufactures, imports and distributes FMCG products to the market. Sunquick's range of fruit squashes, Scan labelled bottled water, Scan Jumbo Peanuts, Ocean Fresh Tuna, Delish bakery products, Forest Farm Canned Vegetables and N-Joy Cooking Oil are some of their popular consumer products in the market and most of the brands they carry are market leaders in their respective categories. C.W Mackie, Scan Products is a multi-brand, multi-channel organization with a strong presence in their brands at every level in the market.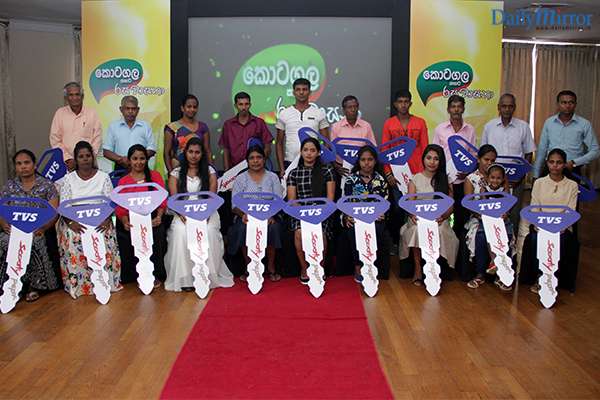 20 lucky winners of the Kotagala Kahata Rasa Wasana promotion