---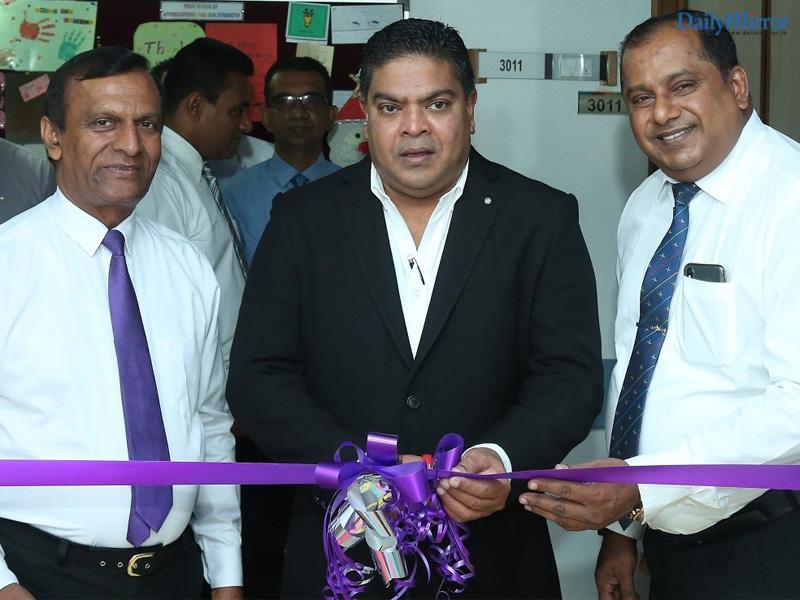 Nalin Perera - Director/CEO, eChannelling unveiling the newly established play area, flanked by Dr. Prasad Medawatte - Group CEO, Lanka Hospitals (right), Dr. Wimal Karandagoda - Director Medical Services, Lanka Hospitals (left)
eChannelling, the largest Doctor Channelling Network in Sri Lanka together with Lanka Hospitals, the internationally accredited multiple award-winning healthcare provider announced the launch of a new play area for children at the hospital's premises. The objective of the attractive play area is to facilitate the many families that visit Lanka Hospitals for quality medical care. Families can now entertain the children in the play area to occupy them during medical treatment. The new facility also enhances customer convenience for parents and children for whom visiting the hospital will be a more pleasant experience.
Being able to play in a hospital makes children more amenable to receiving treatment in the hospital setting. The play area is a thoughtful gesture taken by eChannelling and Lanka Hospitals to keep children at ease while consulting doctors and thus benefitting the parents as well.

eChannelling over the years, has uplifted and enabled modern healthcare facilities through technology to the general public of Sri Lanka. Its user-friendly system allows customers to track their appointment number for the doctor they have channeled, thus saving valuable time without the need to wait in long queues for hours.
Boasting a network of 250+ recognized hospitals, more than 5500+Doctors, over 2000+ outlets and coverage of any telecommunication network, eChannelling is the easiest way to channel a Doctor by dialing 225 from anywhere, at any time. Appointments can also be made through the eChannelling Mobile App or through www.echannelling.com.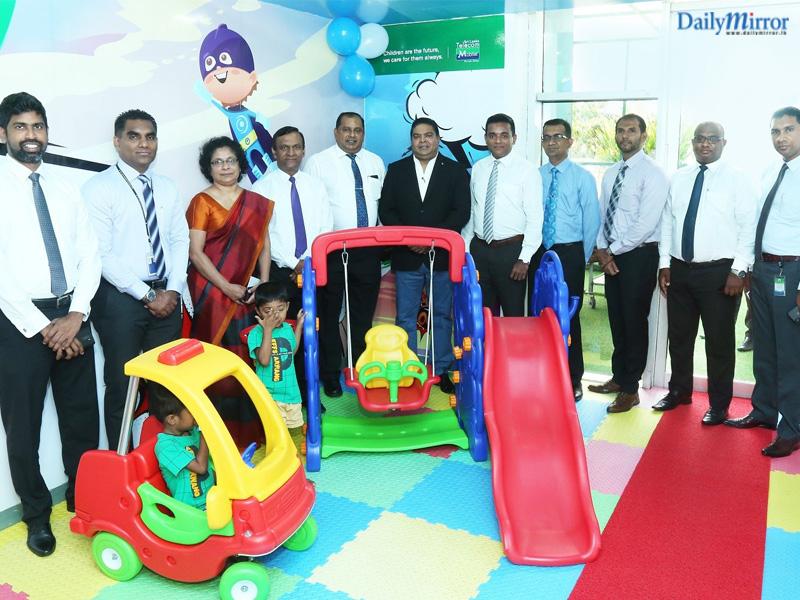 Mobitel as the National Mobile Service Provider, has taken digital healthcare to the next level by including eChannelling PLC into its portfolio and strengthening its vital position in the telecommunications industry in the country.
Lanka Hospitals is a state-of-the-art private hospital that plays a critical role in the nation's strategy to provide world-class medical care. Lanka Hospitals is the first hospital in Sri Lanka to be awarded some of the most prestigious accreditations in the world for its healthcare service standards including the Joint Commission International (JCI) accreditation since 2014, and the world respected Medical Tourism Certification from the Medical Travel Quality Alliance (MTQUA). Furthermore, Lanka Hospitals Diagnostics (LHD) is the only Sri Lankan laboratory to be accredited by the prestigious laboratory accreditation body, The College of American Pathologists (CAP)