---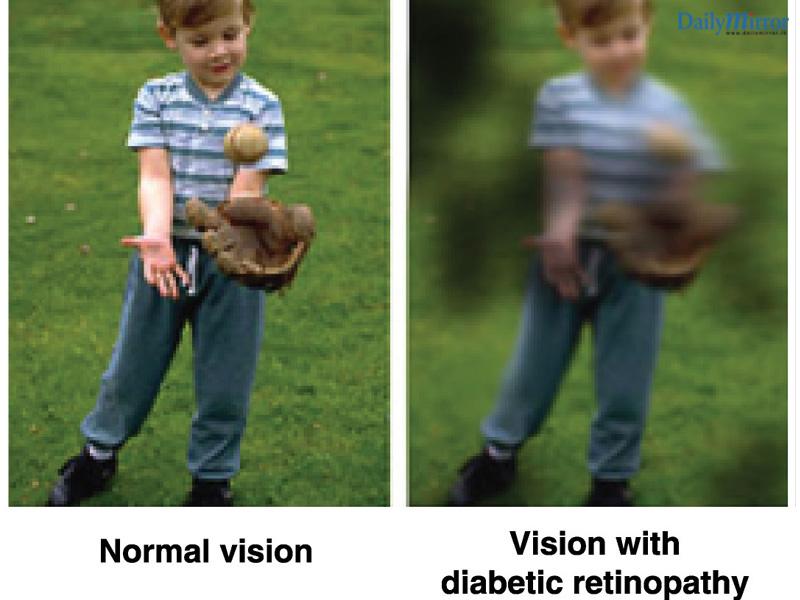 Committed to deliver optimum eye health to each and every person, Sri Lanka's leading eye care service provider, Vision Care, is offering a free basic eye check-up for a week from 14th November to 21st November 2019 to commemorate World Diabetes Day, under this year's theme, 'The Family and Diabetes'. People with diabetes have an increased risk of developing a number of serious health problems. Consistently high blood glucose levels can lead to serious diseases affecting the heart and blood vessels, eyes, kidneys, nerves and teeth. On the occasion of World Diabetes Day, Vision Care strives to highlight that one-third of all people with diabetes suffer from diabetic retinopathy, which is a leading cause of vision loss in working adults. Diabetic retinopathy occurs as a direct result of chronic hyperglycemia (high blood glucose), causing damage to retinal capillaries, leading to capillary leakage and blockage, eventually leading to loss of vision and blindness.

Commenting on the occasion, Vidya jayarathne, Head of Vision Care Academy says, "At Vision Care, we believe it is our responsibility as the trusted brand in eye care to raise awareness of the direct link between diabetes and eye problems. As diabetes becomes more prevalent so do associated complications such as diabetic retinopathy, cataract, glaucoma, loss of focusing ability and double vision. However, regular eye check-ups ensure any problems with eye health can be better managed and controlled. Considering the rising incidence of diabetes in Sri Lanka, Vision Care is encouraging every family member to take advantage of the offer of a free eye check-up by visiting any of our Vision Care branches, during the week from 14th November to 21st November 2019 only. Vision Care has the nation's best optometrists using advanced technology to detect eye problems. We believe that this free eye testing week on the occasion of World Diabetes Day will highlight the link between eye health and diabetes for those who were unaware of this and make people more conscious about ensuring regular eye check-ups to maintain optimal eye health."

Vision Care is at the forefront of the technological revolution in eye care in Sri Lanka with high quality Eye Surgeon Consultation, Eye testing, Spectacles and Sunglasses, Contact lenses, Hearing aids and Hearing testing. Vision Care's professional optometrists using high tech equipment and offering world famous brands of Spectacles, Contact lenses, Sunglasses & other optical ophthalmic products at reasonable prices. Vision Care has also entered into a strategic partnership with Medihelp Hospitals to enhance the hospital's eye care offering.