---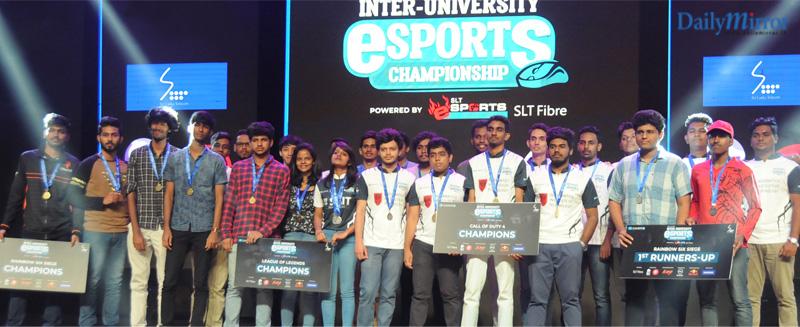 The grand finale of Inter-University Esports Championship 2019, powered by SLT's ultra-high speed fibre and organized by Gamer.LK came to a successful conclusion recently at Stein Studios, Rathmalana. The grand finale was held between Informatics Institute of Technology (IIT) and Sri Lanka Institute of Information Technology (SLIIT) who qualified from the first segment of championship held on 15th and 16th June 2019. Over 50 leading government and private universities as well as educational institutes participated for this championship. IIT, emerged as the champion after an enormous competition with SLIIT.
SLT eSports can be recognized as another step in SLT's journey towards a SMART Sri Lanka which is digitally empowered and addressing 16 SMART pillars including SMART Sports powered by SLT ultra high speed fibre technology.
The Inter-University Esports Championship 2019 provided a unique platform for students from Universities and higher education institutes to compete across the most popular video games in the country. Esports has gained a remarkable growth in Sri Lanka during the past years with recognition by the National Olympic Committee and representation at the 18th Asian Games with the support of the Sports Ministry of Sri Lanka.
SLT's ultra-high speed broadband connectivity provided through fibre technology provided an experience like never before to the participants of both segments of the Inter-University Esports Championship 2019, and was instrumental in ensuring the success of the entire event.